Airbnb's IPO took off for the first time on Thursday, December 10, and it has been a massive kickstart! This is the start of their trading journey, and the famous home-rental company managed to close the shares at $145, with a $100 billion valuation. 
The company (ABNB) stocks opened with an IPO offering price of $68 per share valuing the company at $47 billion. The difference between the closing price per share, and the initial rate recorded a 113% increase on the first day of their IPO opening. More good news for this San Francisco-based company is that most stock market observers predict Airbnb will only grow further in the future with their share price and company valuation enhancing simultaneously. 
Airbnb seems to be performing quite well as its closing value of near $100 billion has been evaluated to be twice that of Marriott's current market cap of around $41 billion. The online vacation rental marketplace company was not operating as well as it is now at the start of the pandemic in April. They even had to let go of 25% of their staff. However, by September 2020, the leading home-rental company was back on its toes with its booking order getting back in shape. 
DashDoor's IPO
DoorDash also began their IPO journey a day before Airbnb on Wednesday, December 9, 2020, with their performance evaluated as greater than market experts had predicted! The IPO value per share was set at $102 and they closed their first day at $190 per share valuing the company at $72 billion.
DoorDash (DASH), the food delivery startup, stocks are performing unexpectedly well with an 86% increase in its shares; stock market observers state it to be ridiculous. According to experts, such a kickstart for a food-delivery company is only because of the pandemic and existing need for the service. As soon as the situation gets better, investors will regret investing their money, and they will be losing a lot. As per David Trainer, founder and CEO at New Constructs and a Wall Street Veteran, there is a lot of competition in the home-delivery industry, and he can see DoorDash's market share declining already.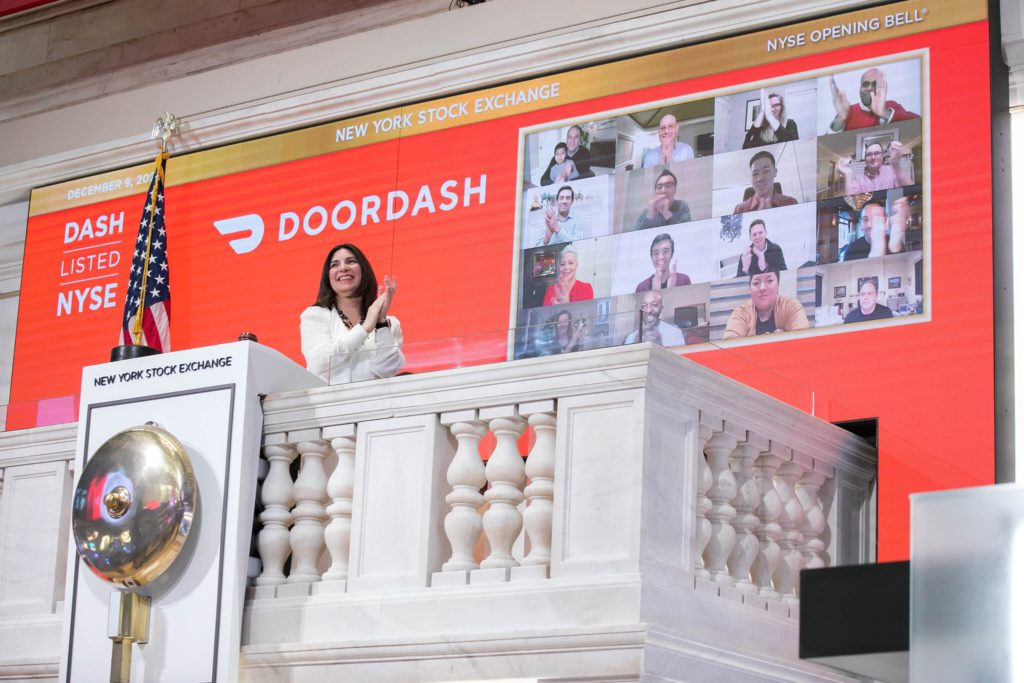 The skyrocketing stocks, share prices, and closing valuations of both the companies – Airbnb and DoorDash – have been extremely unexpected for 2020. In fact, the trading situation this year has seen its peak. As per experts, more money was raised during this year's IPOs than even in 1999, which was an absolute extreme that the dot-com boom witnessed. There's only so much more to expect for 2021 now.