According to a report from Reuters, Elon Musk stated that he plans to lay off approximately 10,000 employees primarily based on vibes. In the email that was sent to Tesla executives, the company informed them that new hiring would be halted worldwide. Moreover, it said that 10% of its 100,000 employees would be laid off. The cause: Musk describes the state of the economy as "super bad."
It is not difficult to locate Musk's indicators if one pays sufficient attention or even any attention at all. Even though he is supposedly always playing 4D chess, he makes no effort to hide his next move. Musk informed the company's remote employees earlier this week that they would have to resign or return to the office. He talks about widespread layoffs less than 48 hours later, providing a new context for the remote work ban. Was he merely attempting to entice people to leave on their own accord?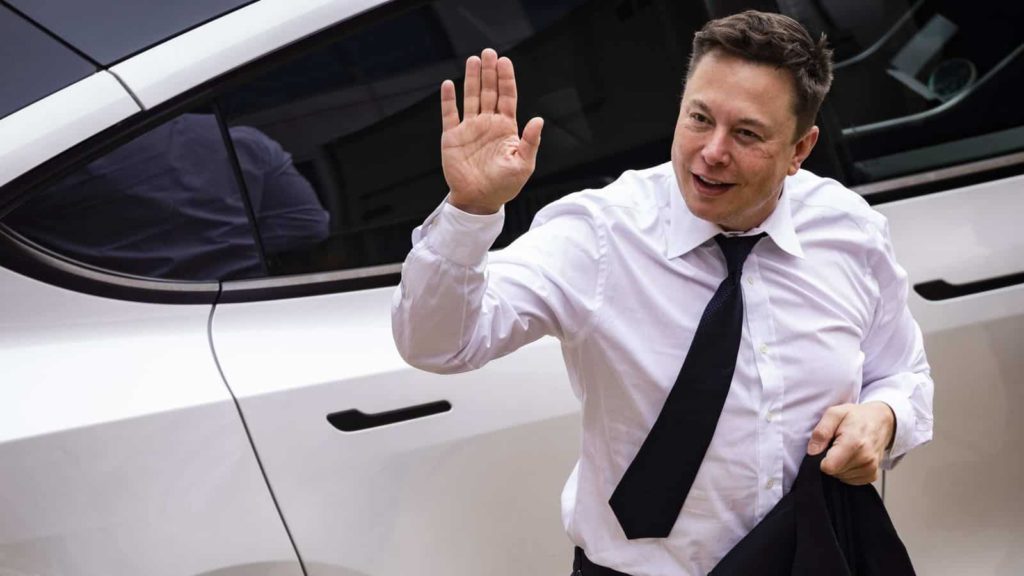 Moving Further..
You may recall that a few weeks ago, Musk claimed that politically motivated attacks against him would follow when he began publicly aligning himself with Republicans. Business Insider reported the following day that a SpaceX employee had been sexually harassed by Musk and had received $250,000 for her silence. It's hard not to think that Musk's announcement a day earlier was not intended to preemptively portray the story as a political hit piece because he knew the story was coming.
Although his actions may be more to blame than the economy, Musk has good reason to doubt Tesla's prospects. The stock of Tesla has dropped 30% since Musk reported that he would purchase Twitter and continues enduring shots as time passes as the organization's President shows up anywhere from occupied to unhinged.
In the meantime, Tesla's actual product is also coming under more scrutiny. The National Highway Traffic Safety Administration has released data indicating that at least 750 individuals have complained of their Tesla vehicle braking for no reason while they are on the road. In addition, high-profile incidents in which Teslas caught fire and put drivers in danger have grabbed headlines.
Musk might think he is more of a vibe setter than a senser. However, in any case, Ford is hiring to increase the production of electric vehicles and is a union shop, so if the 10,000 people who lose their jobs solely due to the whims of their CEO are looking for work, Ford is hiring. The vibes appear to be much better there.
Is Tesla In Hot Water?
On 27th December, Tesla's stock cost – presently 50% of what it was in October – slid to its most diminished closing price in years. It occurred even though lockdowns and an increase in COVID-19 in China are disrupting the auto industry, and it came after reports that it would reduce production at its crucial Shanghai plant in January for unspecified reasons. Prices for used Teslas appear to be falling right now.
In the meantime, Musk tweeted last week that he was open to Twitter buying Substack and talking about "corporate journalism."
Tesla's past, present, and prospects are all intertwined with Musk's. People who have a financial stake in Tesla – those who have faith in Musk because he has delivered value in the past – are getting increasingly vocal about their dissatisfaction and beseeching the CEO to focus on the automaker, whose stock price is still his main source of wealth.
On the 28th, Tesla shares closed slightly higher at $112, but the harm has already been done. This week, a lot of observers have speculated that Musk could be forced into a margin call. A call that causes the stock to plunge because of the falling price of the stock. These stocks were used by him as a collateral for loans to buy Twitter.
Tesla is in the middle of a rough time, realistically speaking. It's only a moment at this point. Be that as it may, other vehicle manufacturers, not Twitter, will present to Tesla its greatest obstacles in 2023.
What's Next For Tesla?
Tesla is up against real competition for the very first time. Tesla's potential customers are being pursued by Volkswagen, Hyundai, Kia, Mercedes-Benz, and nearly every other legacy company in between. Additionally, Musk's Extremely Online antics appear to be on the verge of luring customers into the arms of competitors whose CEOs are less eager to voice complaints regarding people's pronouns on social media.
The year 2023 will test Tesla's ability to maintain its position as the market leader in the modern EV sector. Which it successfully established, for sure. It would be foolish to immediately begin writing the company's obituary. However, even Tesla's skeptics assert that things must alter. 
---