SpaceX Starship prototype SN8 achieves a new milestone before exploding on landing. It is speculated that the Starship managed to reach a height of 40,000 feet from the SpaceX launchpad in Texas before crashing. However, the exact altitude cannot yet be confirmed. This could be a massive step towards Elon Musk's ambitions of reaching Mars in two years. The flight was delayed by almost a day because of an issue with the engines. The entire flight was recorded and streamed online.
The total flight duration of the prototype was about six and a half minutes. Out of the three raptor engines, one stopped working two minutes into the flight, whereas another came off around three minutes after the launch. Still, the Starship continued its vertical flight relying on one last engine.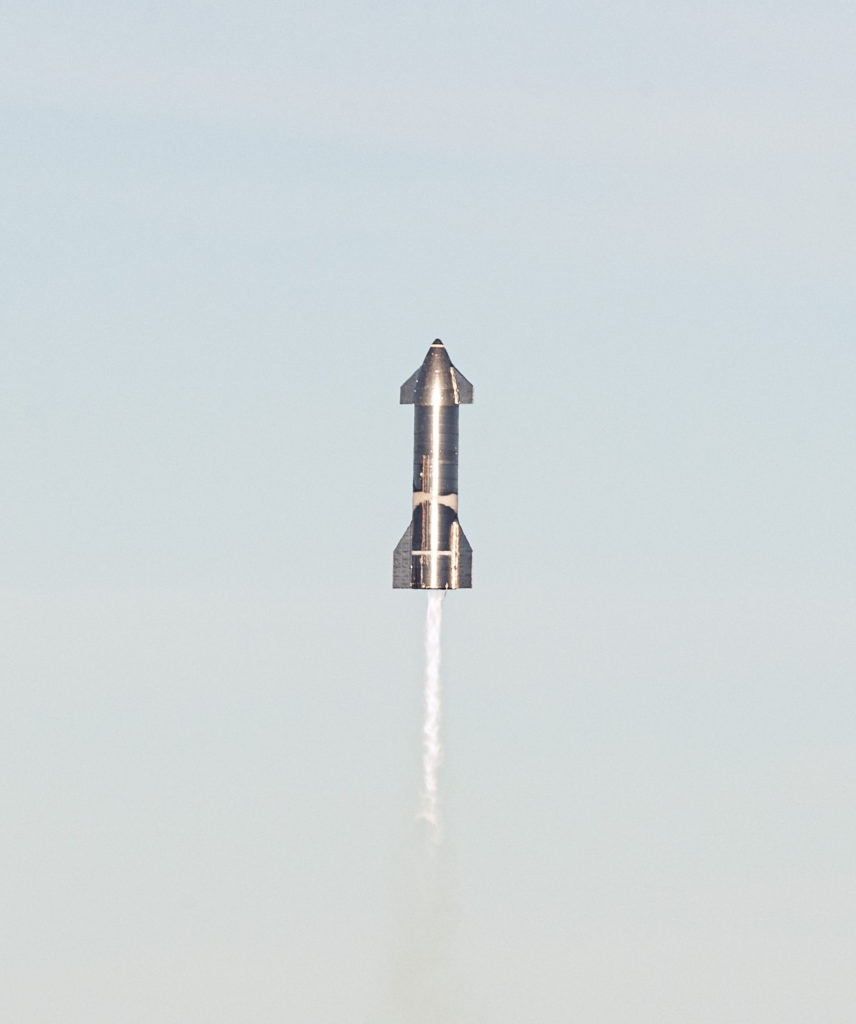 After powering the spacecraft for four minutes and thirty seconds, the final engine broke off as well, causing it to start moving back towards earth. At this stage, the ship shifted to a horizontal orientation and came down, gliding towards the earth. The purpose of this shift is to allow the craft to safely enter the earth's atmosphere. 
READ: SpaceX to test the Starship SN8 prototype today. Watch live here.
Before landing, the engines on the Starship powered up again, causing the prototype to shift back to a vertical position and slow down its pace, getting closer to the ground. However, the Starship hit the ground harder than expected and caused an explosion at precisely after six minutes and forty-two seconds. The explosion destroyed the rocket, but it was still a successful mission for the SpaceX team as they congratulated each other on the completion. The height reached was much higher than expected by many.
Before the flight, Elon Musk stated how he does not expect the flight to complete all its objectives, and the success will be not be measured by that. He said he expected the flight to reach its target height, and that's it. However, it did manage the belly flip task and even slowed down for landing, just not enough to make it successful.
READ: SpaceX's new Dragon 2 docks at ISS as part of CRS-21 mission
Elon Musk declares SN8 a success, even though it crashed, congratulating his team saying, "We got all the data we need." The goal of the company is to reach Mars with a 50-meter tall vehicle.
While the SN8 Starship test was a step closer in the process, SpaceX has already completed SN9 and SN10 prototypes for their next move in the process. The team will now make changes to the new prototypes based on the knowledge gained from SN8's test flight. Since previous Starships had flown to a maximum height of 150 meters, this was the closes representation of what an actual Starship will be like.
Featured image: SpaceX