In recent years, self improvement practices have become highly popular. This comes as a result of promotions from influencers and content creators. There's an apparent interest among Gen Z social media users in relation to lifestyle improvement. Here's where self improvement apps help.
By identifying the right apps, you can also realize your self-improvement goals. 
What Are Self Improvement Apps?
A self-improvement app can be a digital solution to achieving one's personal development goals. There's an amazing variety of such apps to choose from, and each comes with stellar features. These tools help people remain consistent in their efforts to reach their objectives.
Self-improvement can look different for everyone. For instance, if someone wants to monitor their progress following a new diet, they can use digital planners. If a person wants to work on their self-esteem, they can make use of apps that recommend self help podcasts.
It's important to understand your self-improvement objectives before picking an app.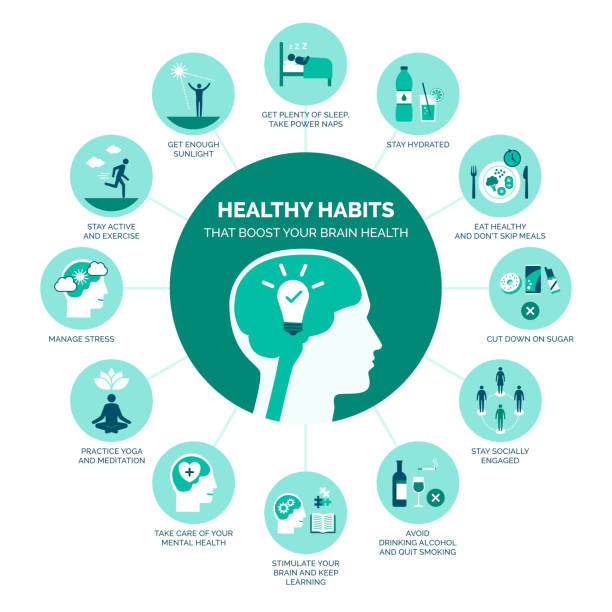 Top-listed Self Improvement Apps
If you're struggling to decide which self improvement app is the right pick for you, we're here to help. Here are some of the top-listed self-improvement apps!
Lumosity
This app offers a creative way for users to test and improve their cognitive abilities. With the help of visually-striking animation, users can play exciting problem-solving games. This can help fight creative block and help users use their cognitive skills to full advantage.
To unlock the premium version of this incredible self improvement, users have to pay a fee of $11.99 a month.
Simply Being
If you want to try Yoga and be consistent in your efforts, try Simply Being. This app allows users to time their meditation sessions and comes with a range of sounds/music. There is also a list of voice-guided meditation available that can be extremely useful for beginners.
What makes this app so incredible is that it helps users remain focused toward their goal. Try this out for yourself.
NikePlus
This app is great for those looking to improve their physical health. For tracking your workout progress, this app works wonders. This app won't break the bank as it's free, and can work great for all users.
The great part about NikePlus is that it is free. For experienced runners or even beginners, NikePlus is an excellent option. Download it now to record your workout data!
Lifetick
This is an incredible goal-setting tool for people of all ages. Whether you're an entrepreneur or a homebody, Lifetick will help you realize your personal development goals. It has incredible features like task reminder emails and journaling.
If you want to stay on track with financial goals, or any other goals, try Lifetick. This app will help you on your road to self-improvement.
Lift
For self improvement beginners, Lift is the ideal app. This helps users achieve simple habits with the help of amazing features like progress tracking. Lift will assist you in your efforts to introduce healthy habits into your routine.
This app can be incredibly useful for many people. If you're taking the first step of your journey to self-improvement, Lift will help you along the way. Try this app for yourself and find out now.
Duolingo
This incredible app allows users to access language courses. This app has fabulous features like asynchronous learning and course progress tracking. If you wish to learn a new language, this app is perfect.
Duolingo is an excellent self-improvement app. It can work exceptionally well for your personal development. Enrol yourself in a course now and find out for yourself.
Happify
This has to be the most interesting app on the list. It has in-app games and activities. It offers customized 'tracks' for users. All you have to do is answer a few questions and voila, you're on your way to self-improvement.
Happify is the perfect self-improvement software for many reasons. The fabulous features of this app are based on psychology, making it effective. There is a free version of this app that users can use to determine whether it's the right pick for them or not.
Coach.me
This app will help you set goals for yourself. Users can track their progress with the help of its advanced features. From making notes to monitoring progress, this app offers it all.
Coach.me can help users incorporate good habits into their life. If you're just stepping on the path of self-improvement, download this app. It will help you bring all of your personal development goals to life.
iBreathe
If you deal with anxiety or stress, iBreathe can help you. There is a list of predefined exercises that can help users combat debilitating conditions like anxiety.
iBreathe can help you perform better at work by making you feel more relaxed. If you're on the hunt for a solution to manage overwhelming stress in your life, try this amazing app. It can be a magical software solution to your problems.
Calm
If you wish to improve your sleep, try Calm. The best feature of this self improvement app is the sleep stories library. The options to choose are endless. This app can help improve your sleep schedule.
There are also mediation options for users.It can help users become more mindful and relaxed. It can work like magic for self-improvement.
Moodfit
Moodfit helps users with different areas of self improvement. For example, diet, sleep and exercise. This incredible app helps users combat negative feelings with techniques and tools.
It comes with charts that can help users track and monitor their mood. The premium version can help you unlock the best of the best features and it costs only $8.99. This price is a steal considering the mind-blowing features it offers.
MindShift
This app works particularly best for those suffering from anxiety. It helps users identify the source of their anxiety and by doing so, helps them overcome it. It comes with 'coping cards' that prove to be extremely useful in stressful situations.
MindShift's features are designed to help people overcome common problems like stress and anxiety. The incredible part about it is that it won't cost you a dime.
Way of Life
This is another habit tracking app. It can help you adopt a healthier lifestyle with its amazing features. This app will help you stay consistent in your self-improvement journey. The best part of this incredible tool is that it won't cost you a penny.
If you wish to change your habits, try Way of Life.
Headspace
Headspace is an incredible app that can help you fix your sleep schedule. With the help of meditation, breathing exercises and other techniques, this app helps users improve their well-being.
This app comes with session timers and email notifications. Headspace is bound to help you in your self-improvement efforts. Download it now.
Skillshare
This app can accompany you on your new learning journey. It offers courses that are interesting to say the least, for users to enroll in and comes with offline access. This can be of great help for people that wish to stay motivated with their learning objectives.
There's always room for learning, which is why this app is perfect. The subscription fee is small compared to the list of courses it offers.
Any.do
The Any.do app is amazing for setting deadlines. It also offers people to collaborate. If you're struggling with meeting deadlines, Any.do is here to save the day.
This app can make users learn discipline and to go after their goals. It comes with Google calendar integration. Try this amazing app now.
Digital Technology: A Gift That Keeps on Giving?
With the help of digital technology, self-improvement practices have been made more accessible to people. Users can monitor their progress and improve skills like communication and problem-solving.
The convenience offered by digital self improvement tools have made it easier for users to work on their personal goals and to subsequently, transform their lifestyle. AI technology is expected to transform self-improvement and mental health apps for the better.
These apps can work wonders in combating routine issues faced by a large number of people, no matter where they reside. From anxiety to stress, there are a number of fabulous software options available for users. An attractive feature of most of these apps is that they are free.
The Future of Self-Improvement Apps
There is a heightened level of awareness among Gen Z regarding self improvement practices. For investors, self improvement apps can be a profitable investment. There's an ever-expanding demand for innovative mental health apps.
In the near future, mental health apps are expected to proliferate. This can be perceived as a much-needed positive development in the health and lifestyle industry. We can only hope for better digital solutions.
Have you ever used a self-improvement app?
Featured Image: Amodrn
---