There's no use in denying it – once upon a time, we all had gadgets that were the talk of the town. At that point, it was totally a trend, but if we reflect on those right now, we'll have to revisit a couple of the biggest tech deaths. At present, these gadgets are only good enough for holding nostalgic value. With innovations and new product launches almost every day, it's tough to use gadgets that worked perfectly a decade ago. Also, their designs seem to become outdated, and they're just not efficient anymore. Users have had a tragic time letting them go. But it was a step forward that needed to be taken.
You'll instantly remember how that time of life was great when you were using top gadgets launched during that era. Yes, it's a long-gone era now. All one can do with those memories is let them have a symbolic aspect. Some people still have certain mobile phones or music devices locked in a drawer because they just can't let go of them. Not being able to use the once-popular technology is like never meeting a loved one again. Such instances are hard to deal with since gadgets hold a super personal place.
Let's look at some of the gadgets audiences have had to bid farewell.
Apple iPod Bids Farewell
This instantly brings back all the memories you made through music, right? During the early 2000s, every teen wanted to get their hands on an iPod. And why not? It was the perfect device to make all musical dreams come true. Its compact design was so easy to carry. Plus, it came in so many different colors. But the best part is, it was just for music. People would be sorted for longer routes because they could unwind if they had an iPod with them. It paved the way for so many artists to become accessible to their fanbase.
In came the iPhone in 2007, and it took the entire world by storm. This was a mobile phone that controlled every generation. We all know Apple Inc. created the iPod too, but it was just hard to wrap our heads around why an iPhone would lead to its discontinuation. The iPhone experience was projected as a one-stop savior. This included listening to music, and surfing a gazillion apps, so users had to ditch the iPod.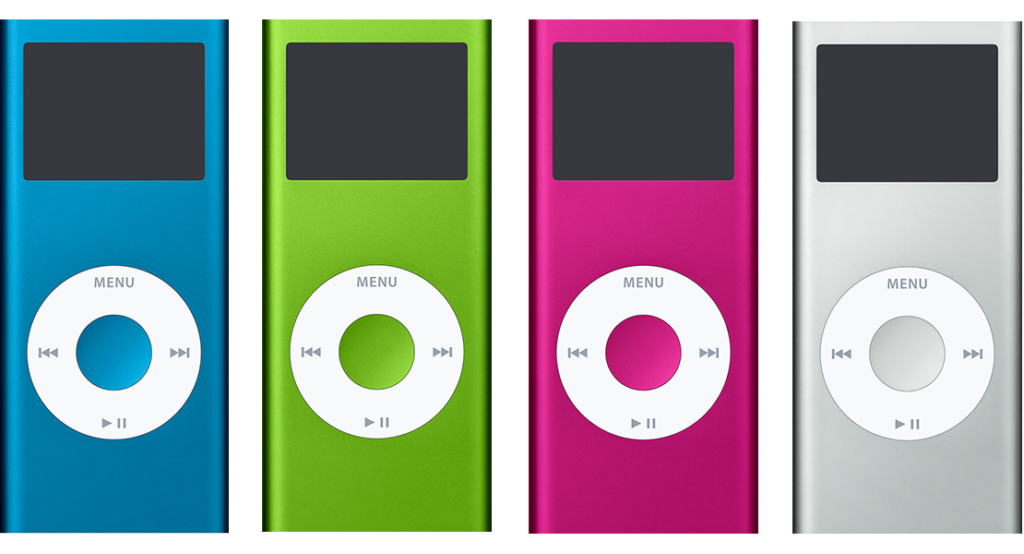 Blackberry's Legacy
We all have witnessed the BBM supremacy and, at one point, submitted to it. Having a Blackberry was definitely a style statement. Sharing BBM pins was the "it thing." Thinking about it now might feel like those were ancient times. But we all had an exciting qwerty experience.
But with time, the Blackberry lost its relevance because it couldn't cater to a larger audience. The consumer base gradually became all about touch screens, and this was something Blackberry couldn't keep up with. Also, with WhatsApp taking over the entire market, BBM became old-fashioned. 2022 was the year for the final goodbye. But even now, no one can deny the iconic value of Blackberry and there are still many loyalists out there. 
Internet Explorer Retires
Got anything to search for? One would instantly run towards Internet Explorer. Sadly, that is also a distant concept now. After dominating the tech scene for a quarter of a century, Internet Explorer left the party in June 2022. Microsoft issued an official statement saying users should switch to Microsoft Edge to still get a similar experience.
Microsoft took this crucial step to cater to modernity. It makes sense that way. The structure and design didn't meet the relevant standards. Moreover, some internal issues were harder to fix. To avoid fixing things repeatedly, Microsoft decided to make Internet Explorer retire for good. This gave them a chance to develop something completely new, and now we have Microsoft Edge! 
Biggest Tech Deaths: Final Good-byes?
Sometimes doing away with such iconic tools and gadgets can be the hardest goodbyes. But users aren't left with much choice when there's a new update on a single product every month. Tech has to be efficient and forward. And the tech deaths aforementioned that they would be restricting users if they were still in use. Of course, one can still hold them in great regard. This is something that Gen Z will never relate to, so millennials will always have a hard time saying goodbye. 
Source: Mashable ME
---