Amazon Inc held its hardware product launch on Thursday. At the event, Amazon announced big updates for Echo, Alexa, Fire TV, and Ring products. The surprise at the event was the announcement of the Luna cloud gaming platform. Luna is a gaming service expected to compete with Google Stadia and xCloud.
The devices altogether have a renewed design; for example, the Ring Always Home Camera is a security camera for your home security installed in a drone. The speaker for the Echo 2020 has a new design compared to the Echo 2019. Echo 2020 even has a kids version with animal faces painted on them.
Amazon Echo
Amazon Echo is a popular series of smart speakers integrating AI-based virtual assistant, Alexa. You can control it using your voice. The first Amazon Echo was introduced back in 2014. At their 2020 event, Amazon has announced a series of new devices encompassing the Echo. While the previous versions were more like either a hockey-puck or cylindrical shape, the new Echo series sees all the speakers reshaped to a sphere. The Echo 4th Gen, Echo Dot 4th Gen, Echo Dot Kids Edition, Echo Dot with Clock, and Echo Show are the new device launched. Each of these devices is discussed in detail below.
Amazon Echo 4th Gen
Echo 4th Gen with Alexa built-in provides two times faster voice processing and response to your queries, thanks to the AZ1 Neural Edge processor. AZ1 Neural Edge, developed in collaboration with semiconductor maker MediaTek, can process Alexa voice commands locally instead of sending a cloud request every time like its predecessors or other smart assistants like Siri.
The new processor makes Alexa more conversational and sound natural. It enhances your music experience by measuring the acoustics of your room and change the voice accordingly. This speaker is priced at $100, the same as the previous version when it was launched.
Amazon Echo Dot 4th Gen
Compared to the Echo, Echo Dot is an entry-level device priced at $50. Also shaped Spherical, Echo Dot is powered with a 1.6-inch speaker, which is enough to provide top sound quality and listen to music inside a room.
READ: Amazon Echo can now play Apple and Spotify podcasts
Amazon Echo Dot Clock
Same as Echo Dot, but comes with a clock in LED digital display and charges an additional $10, totaling the price to $60. The clock on this device can be tapped to snooze.
Both Echo Dot and Echo Dot Clock feature three different colors twilight blue, charcoal, and glacier white. Preorders are open over at Amazon's website and will be released on October 22.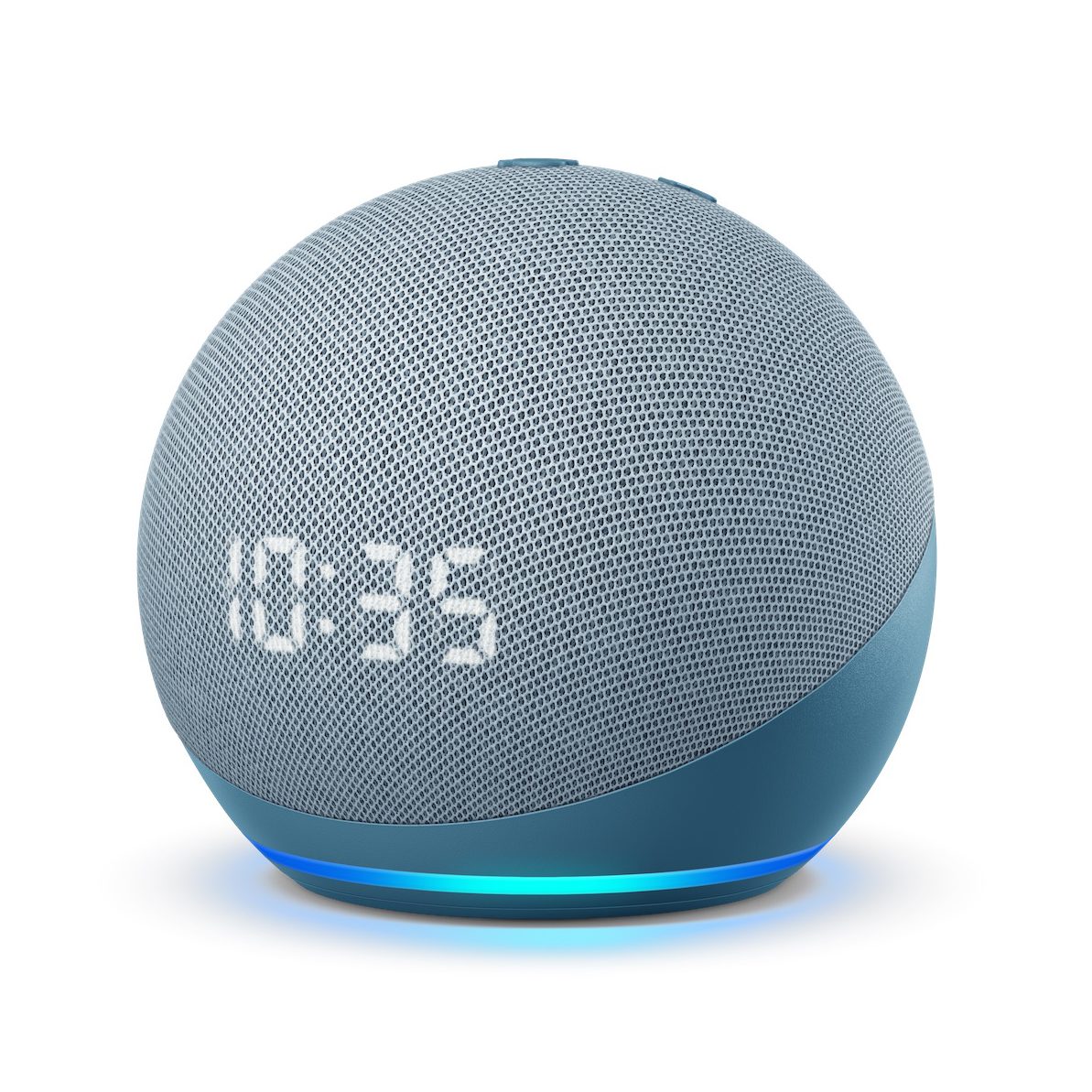 Amazon Echo Dot Kids Edition
The Echo Dot Kids Edition comes with cute skins like a Tiger and Panda face. Designed to help kids with learning at home, this speaker allows Alexa to read to kids. Amazon confirmed the launching of a kid-friendly Alexa, which will help identify when a kid is speaking to it and let Alexa encourage kids when they are struggling. The Kids Edition, too, is priced at $60.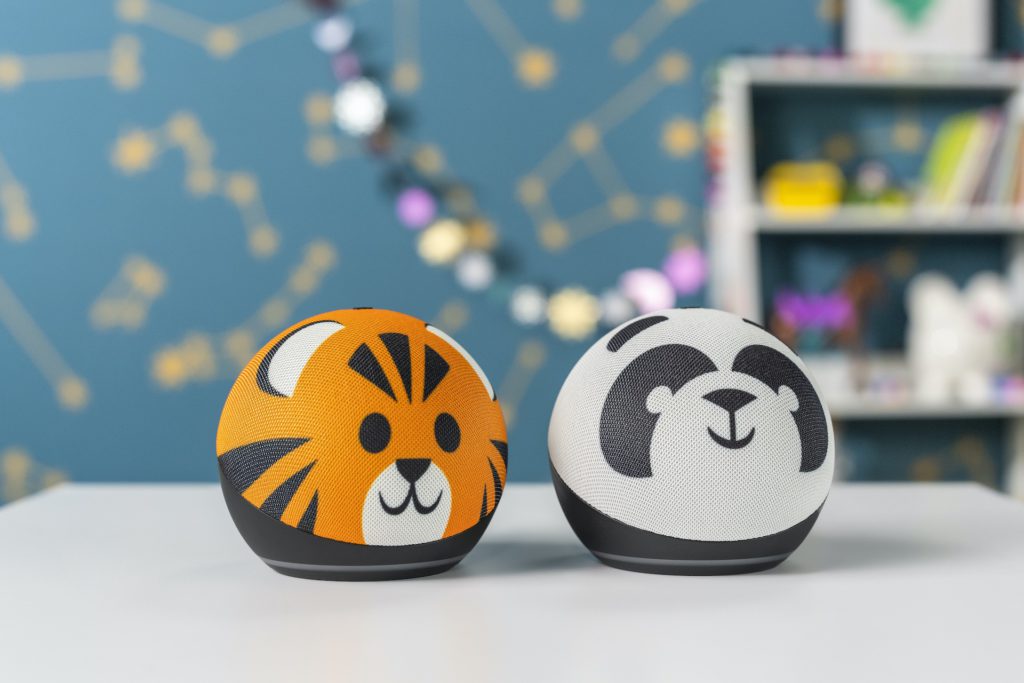 Amazon Echo Show 10
The Echo Show is a smart display that will now offer Netflix also, along with Prime Video, Amazon Music, Spotify, and more. It has a 13-megapixel smart camera installed, which follows your movement around the room and turns the display accordingly. Just like the Echo speakers, the Echo Show as well has changed design, and it is much bigger now. It has a 10″ HD display with a 2.1 Audio system. Hence, your video calling experience will also be improved.
READ: Disney and Amazon have a deal now to make Disney+ available on Fire TV devices
Amazon calls Echo Show 10 your perfect smart companion for photos, memories, entertainment, or cooking in the kitchen. Moreover, Echo Show 10 allows you to disconnect the camera and mic with one press button to protect your privacy. The Echo Show 10 costs $250, and available in Charcoal and Glacier White for pre-orders.
---
Luna, Amazon's new cloud gaming service
Amazon is launching a cloud-gaming service, called Luna, that runs on platforms like Android, iOS (through the web), Mac, Windows, and Fire TV. The new Google Stadia or Microsoft xCloud like service is allowing people to signup requesting early access. It is expected to introduce better games, later on, like, Assassin's Creed Valhalla.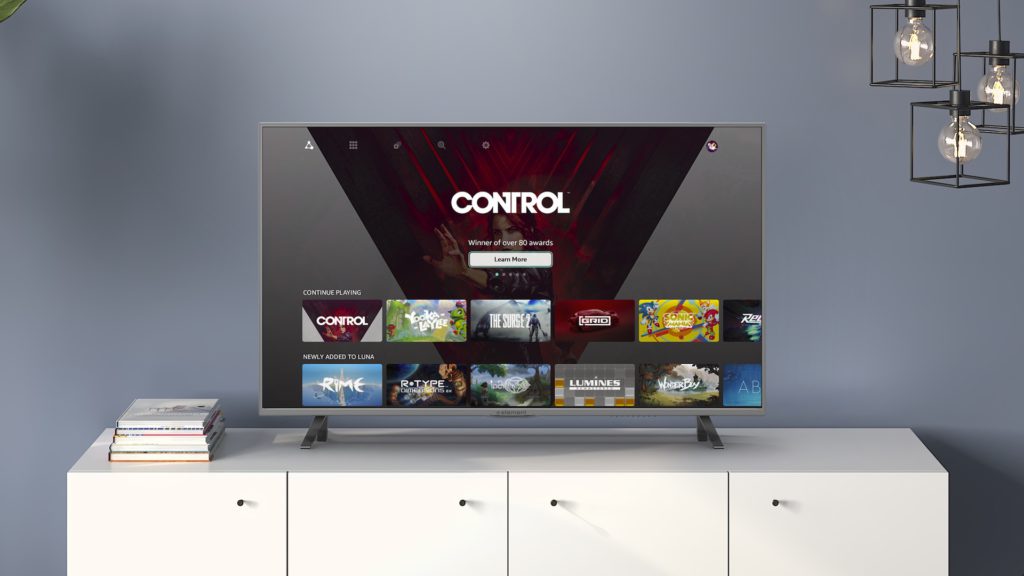 Luna will provide a number of 'channels' which gives unlimited access to different selections of games bundled together. You do not need to buy individual games like Stadia which gives Luna an edge. In includes a Ubisoft channel and a Luna+ channel. For early access, the Luna plus channel is available for $6 per month and a total of more than a hundred games between the two channels are expected. Resident Evil 7, GRID, Yooka-Laylee and The Impossible Lair, and Brothers: A Tale of Two Sons are some of the titles available during the early access period.
READ: JBL announces new Quantum gaming headsets at CES 2020
Built on top of Amazon Web Services, Luna is directly connected to its own cloud, so it is expected to have much reduced latency issues. You do not need to download games for playing them. Amazon Luna has a controller designed for the perfect use of its services.
Luna Controller
The newly designed Alexa- enabled Luna Controller is directly connected to the cloud, further adding to latency reduction. It also offers Bluetooth connection with PC, Mac, and Fire TV. According to Amazon, testing the controller for its cloud connection against its Bluetooth connection showed a latency reduction of 17 to 30 milliseconds.
READ: Xbox Series X vs. Xbox Series S
Since the Luna Controller connects directly to cloud servers, players can easily switch between screens such as Fire TV to a mobile phone without configuration changes. The Luna Controller will cost you $50.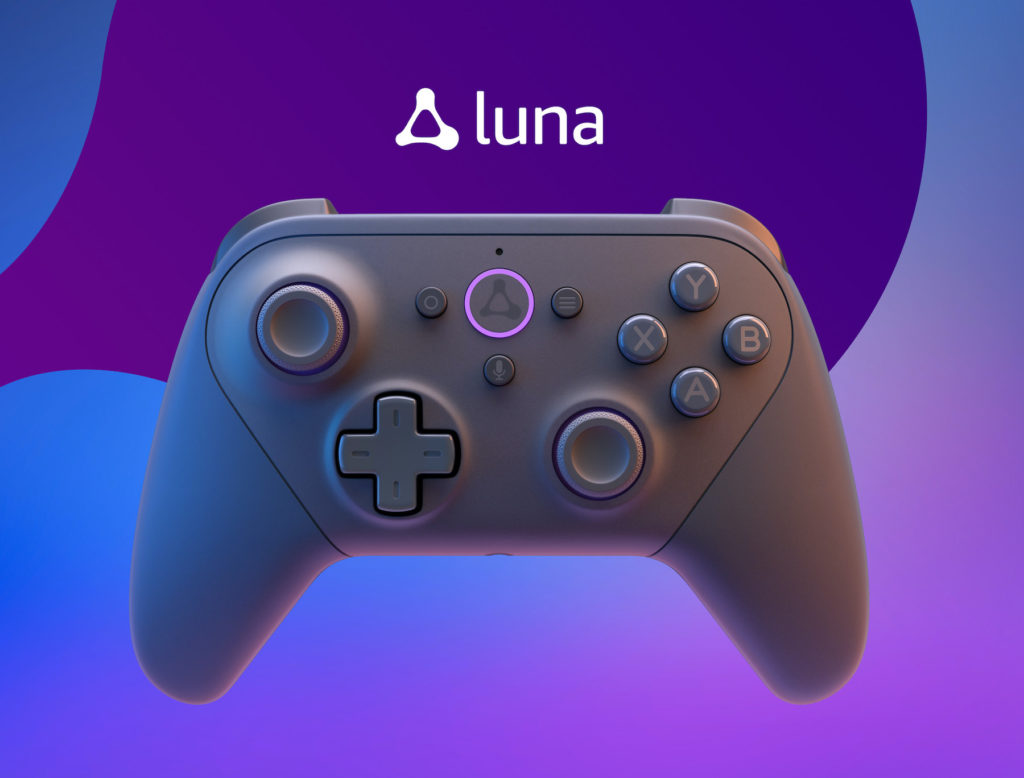 ---
Amazon Ring Lineup
Amazon's series of Ring products takes its first steps to power cars with the following products:
Ring Car Alarm
Ring Car Alarm is a device that plugs into the car's onboard diagnostics and monitors the vehicle for bumps, break-ins, etc. with the help of sound and accelerometer sensors. If triggered, a notification is sent to the user, and a siren on board can also be sounded. The device costs $60 and runs on Amazon's Sidewalk IoT mesh network for low-bandwidth devices.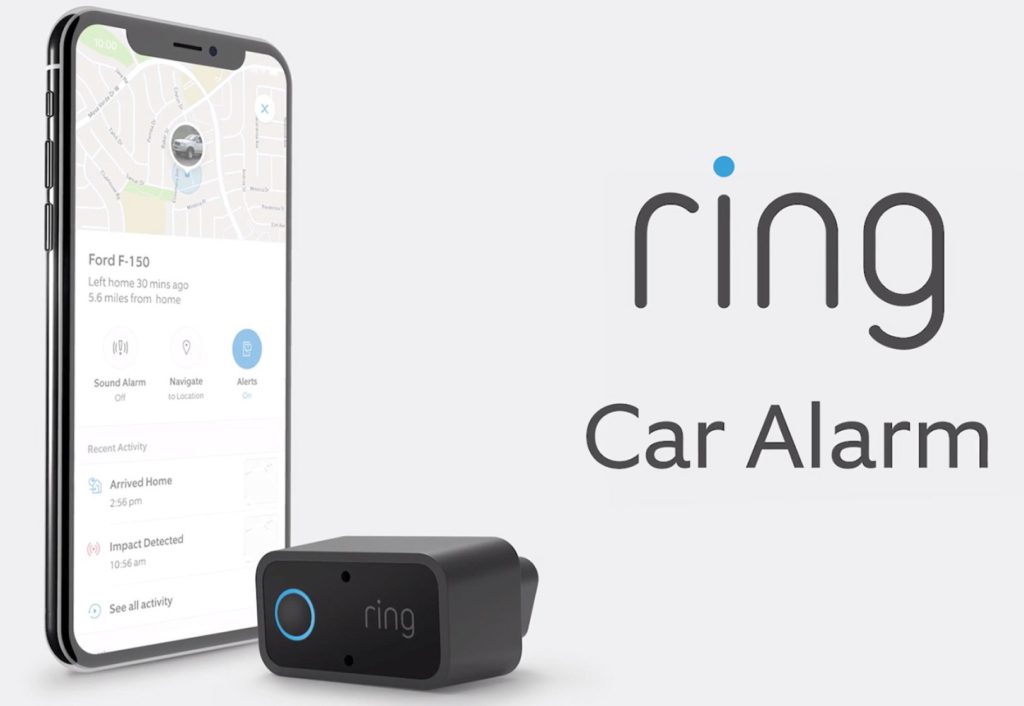 Ring Car Cam
It is a dual-camera dashcam that records the road and inside of the car cabin while you drive. Alexa voice assistance also powers it. In case of a severe impact, it contacts the alert teams; no action is taken if the driver confirms they're fine. The Ring Car Cam is also working when the car is parked. The Ring Car Cam will cost $200 and require an LTE subscription to upload recorded videos to the cloud and access connected services.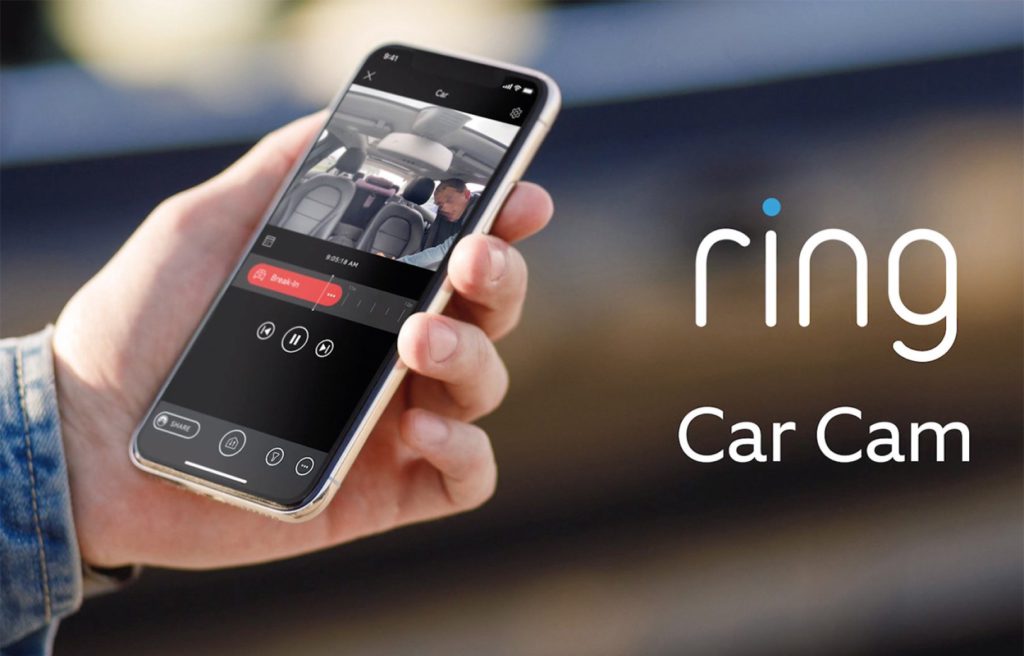 Ring Car Connect is debuting with Tesla Model S, Model 3, Model X, and Model Y. This $200 device uses a vehicle's built-in external cameras while driving or parked to record videos of any event that might take place. It also sends a real-time notification to the owner's phone and allows them to watch the recorded video.
READ: Sony launches Alpha 7C (A7C) lightweight full-frame mirrorless camera
Ring Always Home Cam — indoor drone
Another new device in Ring's series of new smart home products is Ring Always Home Cam. This camera, attached to a drone, follows a programmed route within your home. This device will be available in 2021 and cost around $250. Ring confirmed that later you would be able to turn on end-to-end encryption to improve these devices' security.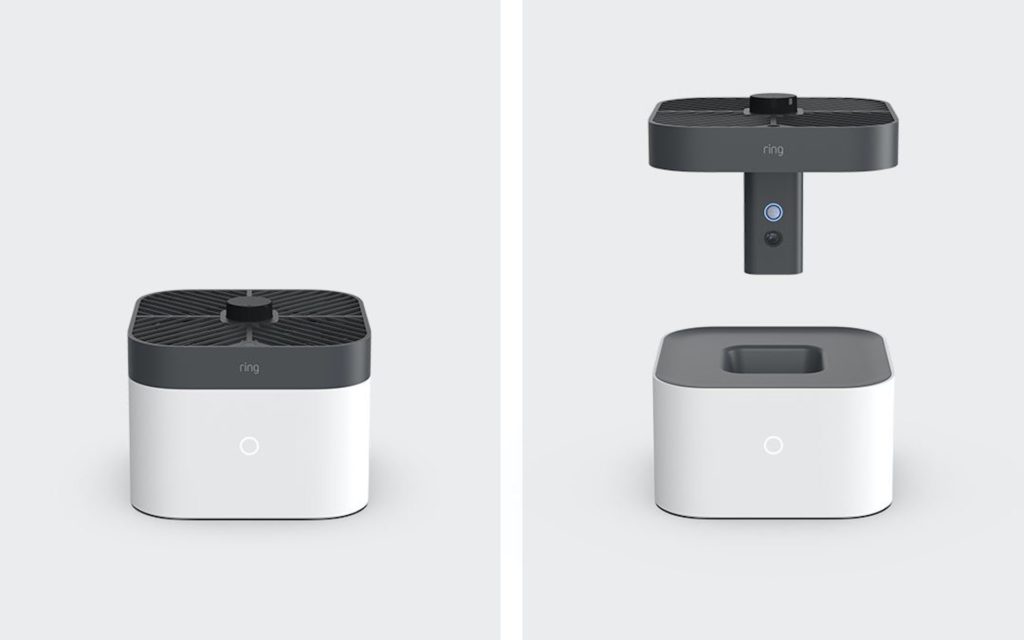 Amazon also launched a series of Fire TV equipment and Eero services. Amazon's 2020 launch event was expected to get delayed because of the pandemic. However, this year Amazon has brought diversity to its devices and dug deeper into the home and car security smart devices.
READ: Amazon takes down five-star reviews fraud in the UK
Images: Amazon