The all-new Apple Watch Series 6 is Apple's latest release in its smartwatch series. The new Watch is launched at Apple's latest 9.15 event on September 15th and will be available from Friday, September 18th. Other devices like iPad Air 4 and a budget version of the iPad were also launched at the same event. The new smart wearable device was unveiled at the company's virtual event, due to COVID precautions.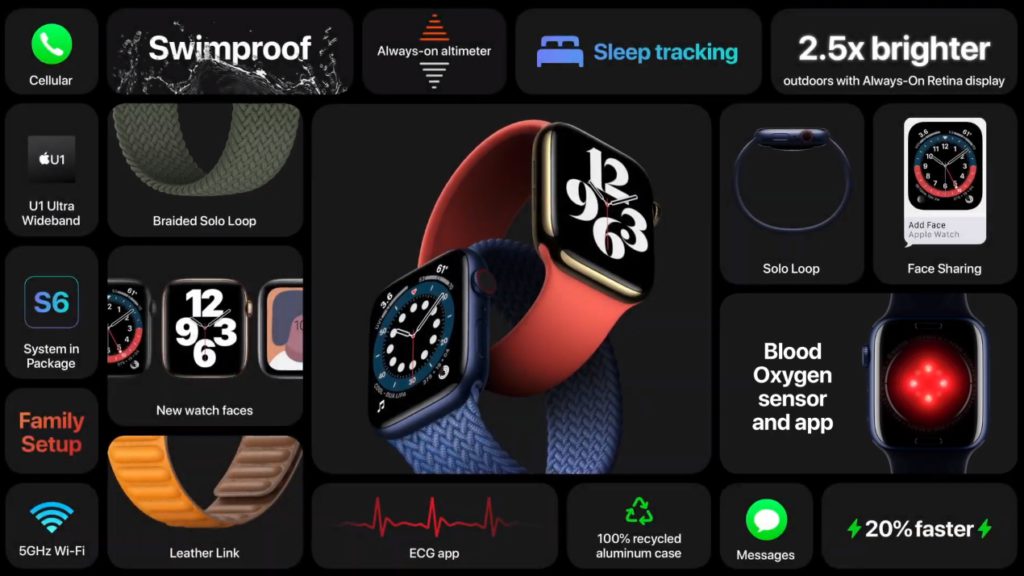 Apple Watch Series 6 includes a breakthrough blood oxygen monitoring sensor for advanced health monitoring, watchOS 7 with Family Setup, a real-time altimeter, and new bands. Much of the predictions we made in March come true with the announcement.
Here are the new features in Apple Watch Series 6:
Blood Oxygen monitoring
The new device's most talked-about feature so far is its ability to measure blood oxygen levels. The new Blood Oxygen sensor (aka oximeter) in Apple Watch Series 6 makes this possible. According to Apple, the Blood Oxygen sensor employs LEDs, along with photodiodes on the back crystal of the latest watch.
A new blood oxygen watch app will help to monitors it, which takes up to 15 seconds to measure it. The company further says that abnormal Heart Rate and Blood Oxygen could serve as early signs of respiratory conditions like COVID.
Other additional, notable features include better sleep tracking, which is one of the new health and fitness features in watchOS7, with blood and heart sensors.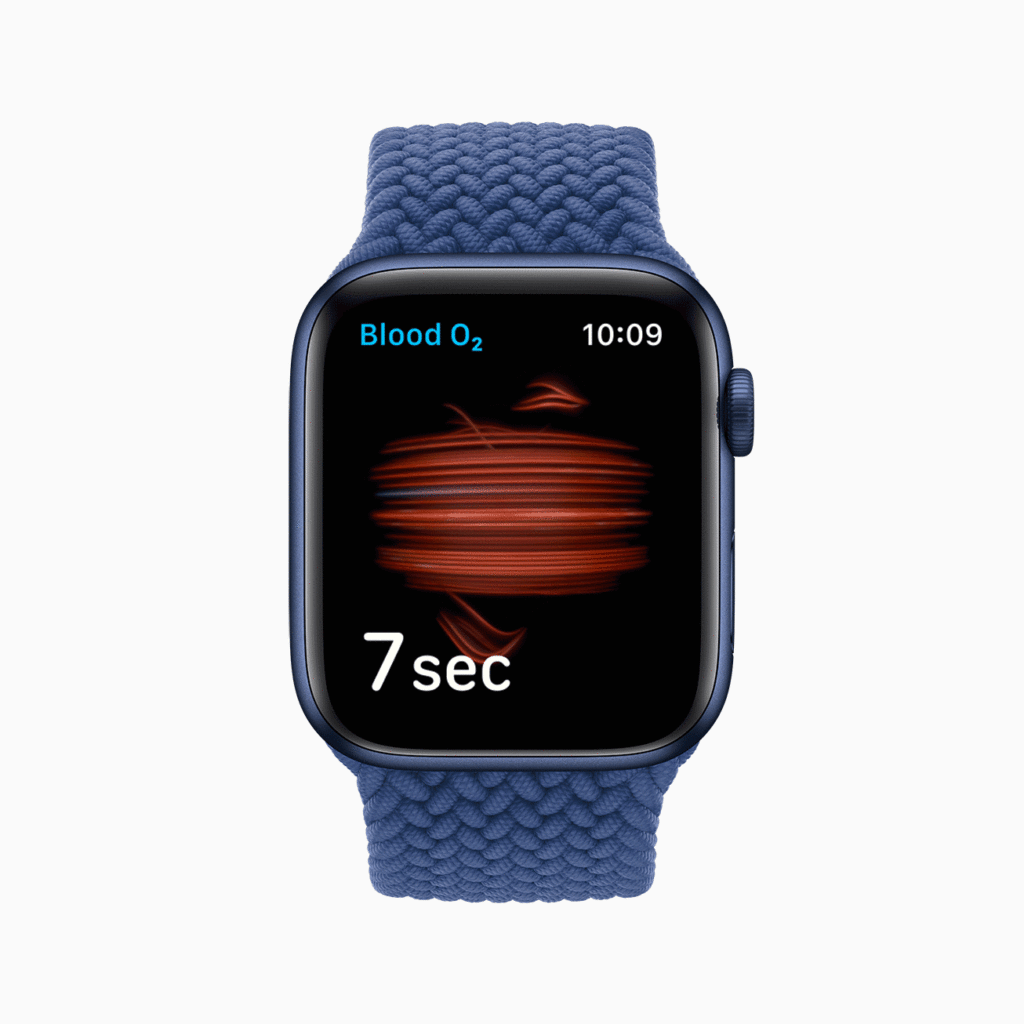 watchOS 7 – the new Apple Watch software
The Apple Watch Series 6 comes with the new watchOS 7 launched back in June 2020 – an upgrade of watchOS 6. watchOS 7 helps improve sleep tracking and gives you a notification if you have a low blood oxygen level.
The watchOS7 brings a new feature named 'Family Setup.' With this new feature, Apple now allows parents to put restrictions on children's Apple Watch, plus they do not need to have their iPhones – making it possible to use Apple Watch completely standalone.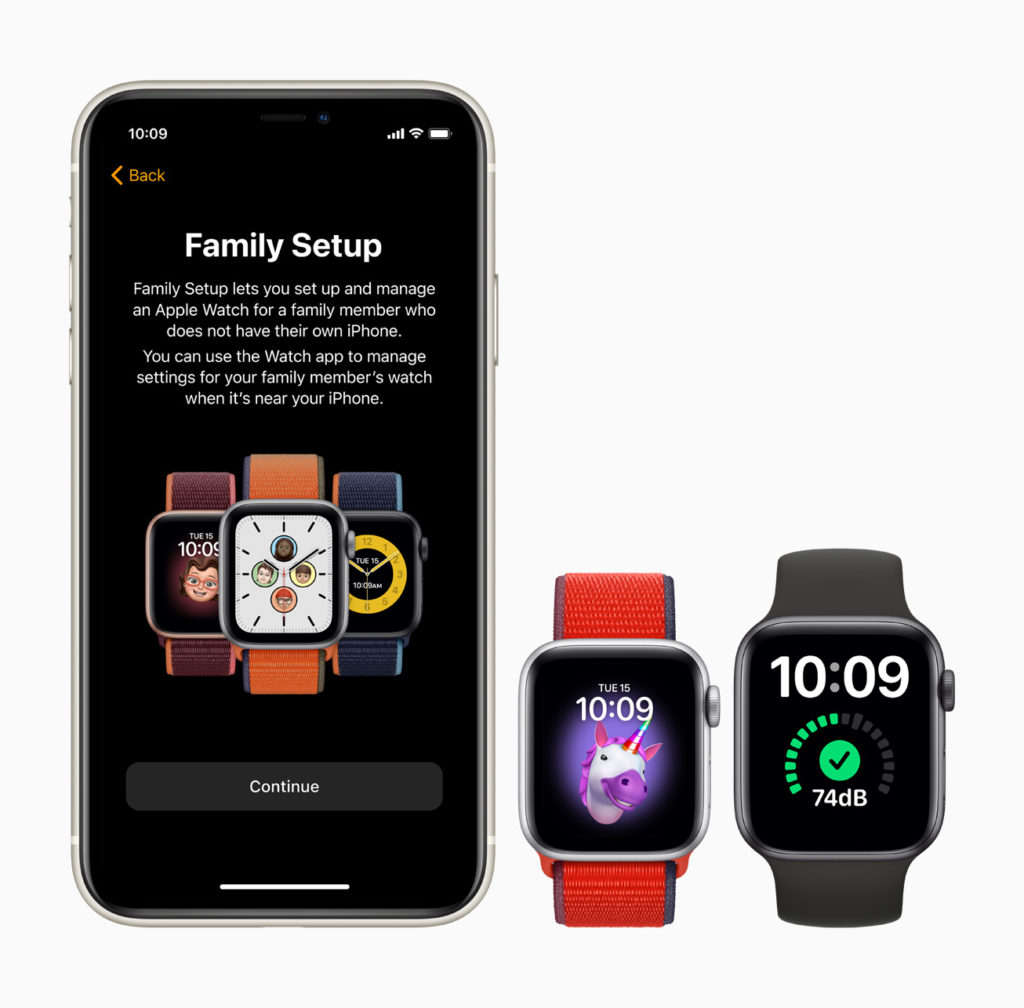 Family Setup will put limitations on children's Apple Watch like who they can text, activating do-not-disturb mode, etc. can be implemented. Moreover, these watches will have features activated like SOS emergency, Activity rings, etc. Such configured watches will have a distinctive yellow circle is displayed on the watch face for teachers and parents to quickly recognize Family Setup is enabled. Family Setup is usable through a cellular model of the Watch only.
With watchOS 7, Apple introduces 7 new watch faces that come as a part of the watchOS 7. It includes Stripes, Chronograph Pro, GMT, Artist, Memoji, Typograph, and Countup.
watchOS 7 will also be available as a software update for Apple Watch Series 3 onwards.
Apple S6 Chipset and battery
The new S6 SiP (system-in-package) introduced in the Apple Watch Series 6 makes it 20% faster than its predecessor. Like the previous model, the Series 6 also has an always-on display but 2.5 times brighter. One new feature that we really loved and that could improve battery timing is, now you can perform some basic actions like accessing the notification center, control center, and switch "watch faces" without having to fully wake up the Watch. Adding to the bargain is what the company claims to be 18-hour battery life similar to Series 5 but with faster charging, taking power from 0 to 100 in 1.5 hours.
Apple Watch 6 features an additional U1 chip as well, which the Cupertino company first introduced in the iPhone 11 family. U1 chips use "Ultra WideBand technology" enabling short-range wireless locations, such as the exact location of a device in the same room.
New colors and bands
The overall design of the Apple Watch 6 does not have any specific upgrades compared to the previous version. But there are new colors available, including a new blue aluminum case, a yellow-gold version of the stainless steel variant, a black graphite stainless steel variant, and a PRODUCT(RED) version for the first time.
Solo Loop and Braided Solo Loop are the two new band types. These bands are without any buckle and will be more like a stretch-on wrist band, making it more suitable for fitness uses. Both bands come in 9 different wrist sizes.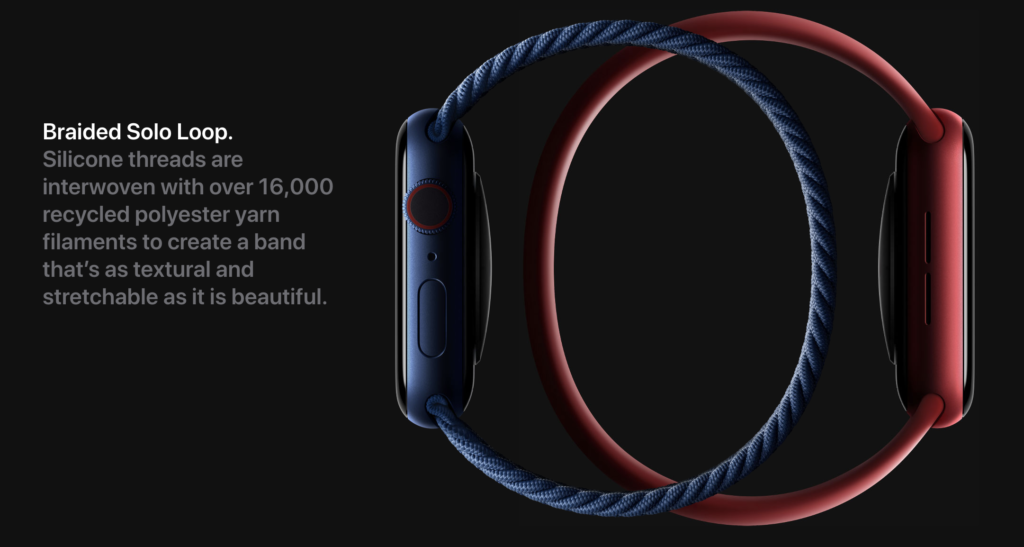 The latest watch is launched in two different sizes, the 40mm and 44mm. Both sizes are further available in four different models i.e. Watch (aluminum and stainless steel), Nike (aluminum), Hermes (stainless steel), and Edition (titanium). These models can be paired with any band in "Apple Watch Studio" available on Apple's website.
Other features & pricing
Apple Watch Series 6 includes improved elevation tracking systems with the help of a new always-on real-time Altimeter sensor. It can detect up and down movement accurately up to 1 foot with the help of GPS, nearby WiFi.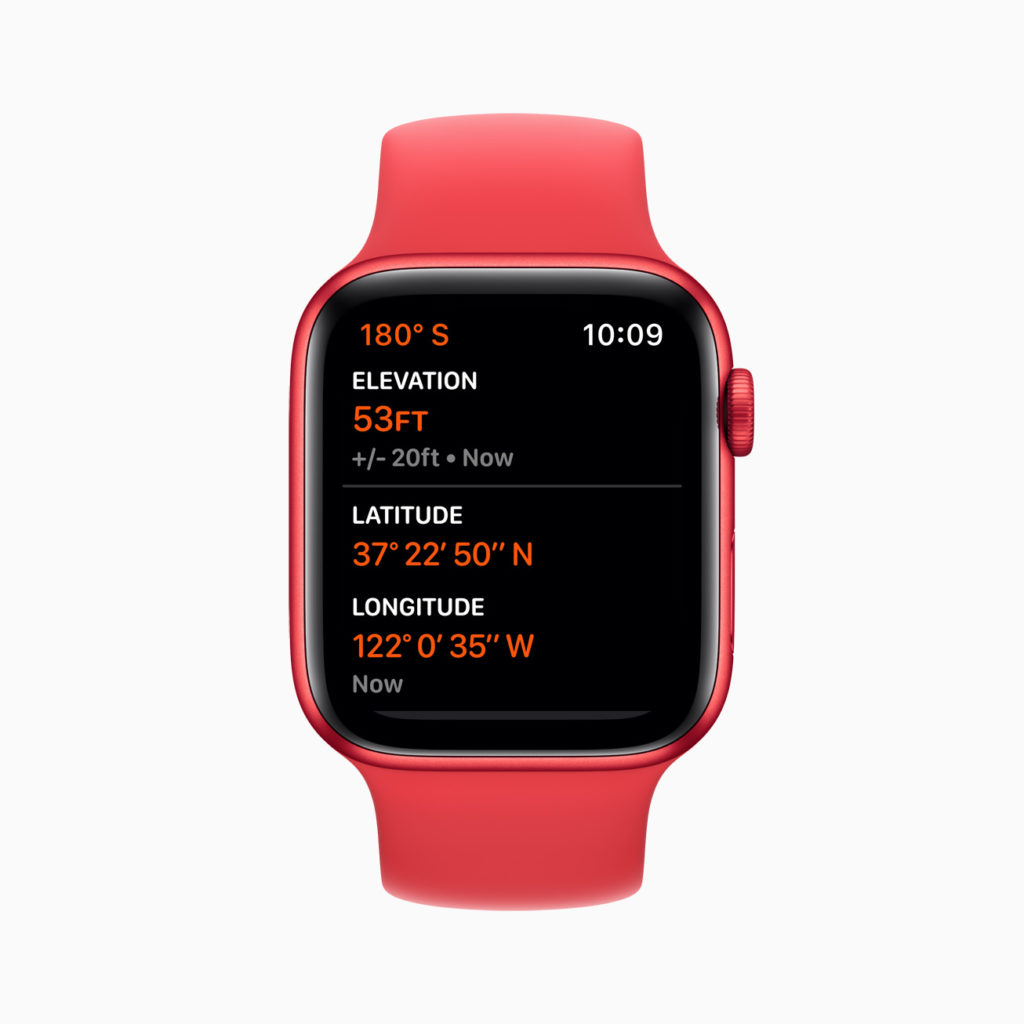 All models are available in GPS+cellular (LTE) and GPS (non-LTE) options. The non-LTE 40mm and 44mm pricing starts at $399 and $499, respectively, and the LTE ready 40mm and 44mm versions pricing starts at $499 and $529, respectively.
Along with the Apple Watch 6, the company has also launched a low-cost, low-powered Apple Watch SE.
Images: Apple