Samsung has announced its latest model of MicroLED TV for homes with a 110-inch screen, on Thursday. The South Korean tech giant introduced the MicroLED technology back in 2018 with a The Wall model. This model was targeted for the corporate or enterprise sector.
The first MicroLED TVs for homes were unveiled at CES 2020 with 75, 88, and 93-inch models. The new 110-inch TV for home is on presale in South Korea, and the global launch is expected in the first quarter of 2021, with more details to be revealed at the virtual CES 2021 early next year.
The MicroLED technology used by Samsung is one of the most innovative ones. The price of the new 110-inch model is expected to be $156,400, CNET claims. The TV comes with practically no bezels and has an unbelievable 99.99% screen-to-body ratio.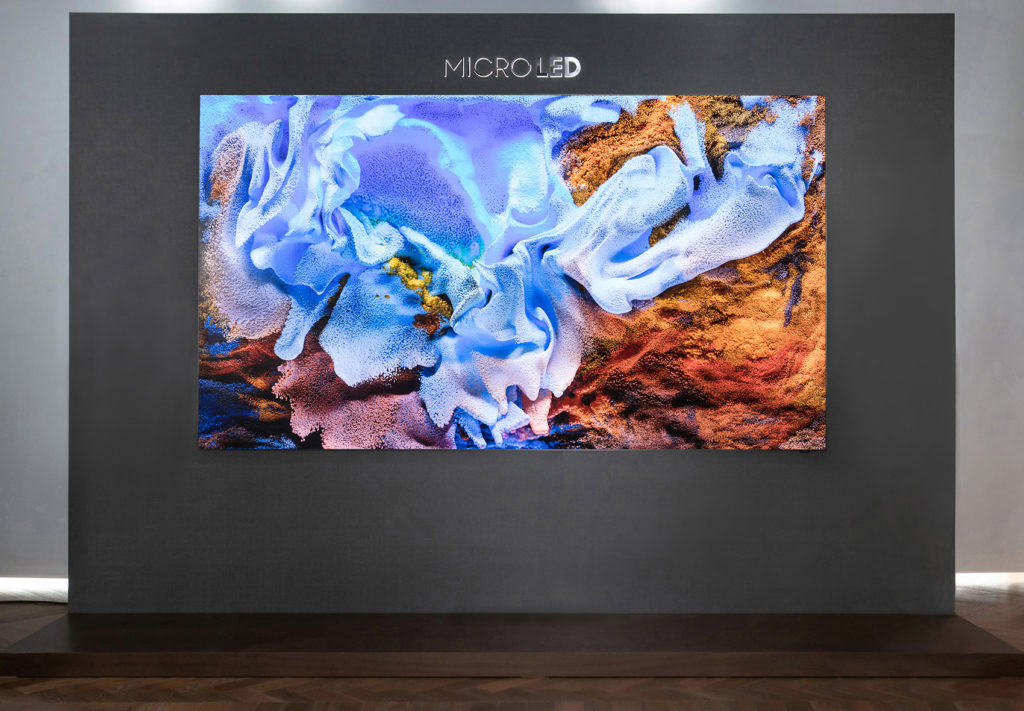 With an impressive and amazing screen-to-body ratio, Samsung still managed to install an embedded Majestic sound system into the TV with no external speakers and claims that it produces a mesmerizing 5.1 channel sound.
READ: The Best Smart TV from Sony, Samsung, Vizio, and more [Fall 2020]
What Samsung speaks about its modern technology and the display, states: "The 110-inch MicroLED uses micrometer-sized LED lights to eliminate the backlight and color filters utilized in conventional displays. Instead, it is self-illuminating — producing light and color from its own pixel structures. It expresses 100 percent of the DCI and Adobe RGB color gamut, and accurately delivers wide color gamut images taken with high-end DSLR cameras. This results in stunning, lifelike colors, and accurate brightness from the display's 4K resolution and 8 million pixels."
Along with 8 million pixels and 4K resolution, the 110-inch MicroLED TV also comes packed with a powerful Micro AI Processor that uses advanced artificial intelligence to process the stunning display work expected from it. It is responsible for rendering 4K HDR pictures and videos for mesmerizing and breathtaking visual quality. The fast processor can help the screen be split into four 55-inch screens and can play different content on all four simultaneously, producing the same resolution.
READ: Best and Cheap Wearable Gifts under $300 [Holidays 2020]
Samsung hopes to target as many high-end consumers for its new MicroLED TV as possible with its dynamic marketing. The Executive Vice President of Samsung's Visual Display business, Chu Jong-suk, says, "We are not going to sell the product like normal LCD TVs." This means the company doesn't plan to target only premium customers.
Images: Samsung