VR in education is all ready to transform learning practices for the better. With the help of VR headsets, students can have immersive educational experiences. This can translate into a greater level of interest in the curriculum and a more positive learning experience.
As VR steadily makes its way into the education industry, here are some use cases of this technology to help you understand its value. 
What Is VR in Education?
VR in Education refers to the use of VR tools in teaching and learning practices. This can be reflected in the use of VR headsets and other tools in enriching the educational experience for students.
It is important to note that VR technology requires the support of additional tools to work. The basics include a tablet, the app and a stable internet connection. VR headsets can be expensive but they can transform educational practices for the better.
VR Technology Tools
Here are some use cases of VR technology in education. For educators, the market is filled to the brim with VR tools. To determine what tools work for their requirements, they must try out various ones before coming to a decision.
However, If VR technology is to truly make an impact in the education sector, it needs to be promoted by policy makers and those in academia.
IMAG-N-O-TRON
With IMAG-N-O-TRON, students' reading skills can be improved. This innovative tool enables readers to have an interactive experience when reading. Some features of this tool include voiceover options, animation and VR experiences.
These features can help make reading a fun activity for students who dread having to go through endless pages of textbooks.
VirtualSpeech
To improve one's public speaking skills, this tool is here to save the day. VirtualSpeech offers online and VR classes for individuals who struggle to successfully present in front of other people. This tool can be game-changing for developing self-confidence.
With VirtualSpeech, users can work on their skills. This can help them improve the soft skills required to successfully accomplish learning objectives. For many students, the fear of public speaking can affect their performance at school. This tool is here to dispel that fear.
AltSpace
With AltSpace, users can explore different virtual events. There's also the option to create your very own virtual event. This engaging platform can be introduced in the classroom for sparking interest among students. Teachers can make use of the exclusive host features to maintain decorum.
AltSpace can work terrific as an educational platform. By hosting educational events on AltSpace, teachers can give their students a glimpse of what the future holds for learning experiences. You'll never truly know how beneficial VR technology is if you never try.
Google Expeditions
Google Expeditions is a revolutionary learning tool. It can help students embark on journeys to interesting places from their classrooms. This platform can be used for teaching social studies as well as critical thinking skills.
This incredible VR tool can be used for carrying out virtual field trips. Students are much more likely to be enthusiastic about a field trip than a lecture. This just goes to show how effective VR powered platforms can be.
The Body VR
To make biology interesting, The Body VR presents users with the opportunity to understand human anatomy in an improved way. By providing the visuals for the different vessels that are included in human anatomy, this tool aims to make biology more understandable for students.
This VR powered technology generates an experience that is sure to leave a mark. Some students prefer to supplement their learning with visuals. This can be a highly effective way of learning. By using advanced technology to create environments conducive to learning, educators can improve their educational efforts.
Boulevard
With Boulevard, you can take students to different museums to explore the significance of artifacts. This fabulous VR platform can be a game-changer for learning practices. By investing in this technology, teachers can promote arts and culture in the classroom.
This experience can fascinate students on another level. This platform can prove to be an investment worth making. With its interactive features, students can benefit from the virtual tours offered on this platform.
Nearpod
This VR learning tool is one you cannot miss. With its gamification features, you can improve the learning experience for students. This VR tool makes presentations more fun for both students and teachers. There's a lot to be gained with this learning platform.
If you're looking for an easy start to the VR game, try Nearpod. It will support your learning like nothing else. Whether there are activities for homework or group projects, this tool does it all.
Merge EDU
This is another excellent VR tool that can supplement your teaching methods. It offers an interactive and fun learning environment whereby students can get up close with elements of nature. This platform can help students develop interpersonal skills through the VR experience.
For space education in particular, Merge EDU is the ideal choice. There are so many creative ways to obtain knowledge in 2023. VR is proving itself to be worthy of all the praise it gets from educators, marketers and medical professionals.
VR Lessons by ThingLink
These are VR courses offered to students in elementary and primary schools. To persuade students to learn about ecosystems, ThingLink offers a fun experience. By getting kids these courses, teachers can contribute towards their learning progress.
There's a range of options to choose from and the lessons can be a great way to get students on board with certain concepts and ideas. Try VR Lessons by ThingLink and watch your students reap the benefits.
Value of VR in Education
VR technology comes with a whole bunch of benefits. There are so many aspects of learning that can be improved with the help of VR technology. For instance, special needs education can be greatly improved with this.
Improves Knowledge Retention
With immersive experiences, teachers can ensure an improved level of knowledge retention with students. This is because VR technology enables students to learn about different subjects through experience.
For instance, a virtual trip at the acropolis can help students learn about ancient history. It is through experiences that students can enlighten themselves better. The memorable experience of a virtual tour can result in greater knowledge retention.
Ensures Greater Participation
This one is a given. The use of VR tools ensures a much greater level of participation among students. The visually striking experience of VR tours can leave a lasting impression on learners. As a result, students are more inclined towards accomplishing their learning objectives.
As opposed to the confined learning that takes place in classrooms, this one focuses on a valuable experience. To spark interest, advanced technology tools can be employed by teachers to ensure a higher level of participation among students.
Better Learning Outcomes
To accomplish the learning outcomes of a course in a successful manner, VR technology can be employed. For example, if the learning objective is to gain knowledge on the historical relevance of ancient cities, the use of VR headsets can provide an enriched experience for students with the help of virtual tours.
The hands-on experience provided by VR platforms allows students to ensure a greater level of knowledge retention.
Promotes Creativity
An immersive experience is bound to inspire students. This can lead them to explore their creative abilities. The use of VR platforms can also interest students in pursuing careers in the IT industry. The use of innovative tools and practices can have a positive influence on students.
The promotion of one's creative skills can be extremely valuable for students. This advantage should persuade teachers to opt for this technology. To spark creativity, it is important to consider all options. Mixed Reality presents an excellent choice for this.
Drawbacks of VR
VR technology can assist teachers in carrying out lessons. But, there are some setbacks in using this technology. You must take these into consideration before introducing VR platforms into the classroom.
VR technology has been dubbed as legal heroin by some writers. This raises an interesting debate for those in the education industry.
Technical Issues
With tech tools, technical issues are bound to arise. There can be functionality issues with the headsets or the software you have employed. These issues can hinder the learning process, unless regular maintenance and backup power options are available.
These technical issues can dissuade teachers from using VR tools in classrooms. However, it is important to note that these issues are not a common occurrence and can be overcome.
Addictive Behavior
VR technology comes with the potential risk of children developing addictive behavior in relation to the use of tech tools. Just like video games, children can develop an unhealthy reliance on VR tools. This is why it's important for teachers to keep the use of such technology in check.
As learning techniques become more innovative, parents of primary and secondary school children are becoming more concerned. There is a logical basis for this concern as the prolonged use of technology can result in certain issues in children.
Expensive Investment
VR technology does not come cheap. For many private schools, an investment like this one can be made. But for public schools, VR technology can be out of reach in terms of affordability. There are costs associated with buying equipment, installation services and training. These combined expenses can make it difficult for most schools to employ it.
It can cost thousands of dollars to employ VR tools. This can make it more of a luxury than a necessity in educational institutions. For policy-makers, investment into educational tools should be on the list of priorities.
Cyber Sickness
VR experiences can be overwhelming. This can sometimes result in cyber sickness. For students, especially those in primary schools, excessive use of VR technology can have detrimental effects on their health. The symptoms include nausea, vertigo and, in some cases, headaches.
The attempt to improve the learning experience can backfire as a result of this. This is why VR tools must be used only in moderation. If there is excessive reliance on such technology, it can have adverse effects on students.
Parental Concerns
There are many parents that have concerns around the use of VR technology in schools. The impact of the excessive use of technology can be consequential for school children. To get everybody on board with VR, there needs to be a deep understanding of the benefits of this technology.
This is why educators must host informational events to ensure that parents understand the use of VR in helping students learn better. Permission forms must also be distributed to the parents so that everyone is in agreement with such a learning technique.
Lack of Human Interaction
As opposed to in-class learning, VR tools and platforms involve interaction between the student and the computer-generated environment only. This can hinder the development of collaboration skills. By combining VR learning with in-class learning, a balance can be made.
The lack of human interaction can be a great concern for parents and teachers. To build life skills, it is important for learning to involve human relationships. This is why the use of VR tools can sometimes backfire.
Examples of VR Headsets
If you're on the hunt for the best VR headsets in the market, take a look at some of our recommendations. This company has its own equipment and software that enables students to have the experience of a lifetime.
ClassVR system
This company has its own equipment and software that enables students to have the experience of a lifetime. For the subjects of geography, social studies and biology, this tool is ideal. The teacher portal feature can be particularly useful in the efficient use of this technology.
This is a fairly easy-to-use piece of equipment that can be used by teachers. There are endless activities to participate in with this game changing tool. By selecting this headset for your classroom, you would be doing your students a huge favor.
Meta Quest 2
This VR headset requires no introduction. Meta Quest 2 enables users to play educational games. This headset is popular in the market and for all the right reasons. An rich immersive experience can be guaranteed with the help of this fabulous equipment.
The expensive costs of this headset are high which can dissuade educators from buying this tool. But, keeping in mind the incredible features of Meta Quest 2, the price range is perfectly reasonable. After all, it offers an incredible experience for all those who try it.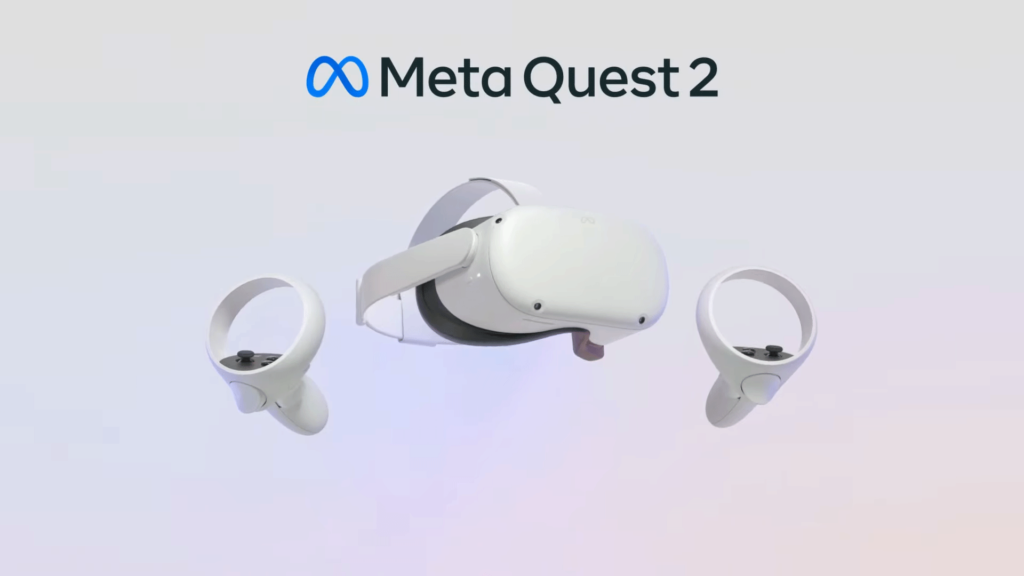 VR in Education: Predictions
The technology landscape is ever changing. The use of VR in education heralds a future where extended reality will become a norm in classrooms. It's difficult to tell when this transformation will be brought about but it is worth staying up to date with the advancements in this sector.
VR as a Distance Learning Tool
If there's one prediction for the future of VR in education, it's that it can revolutionize distance learning. With the help of headsets, students can learn from enriched experiences from the comfort of their homes. Although COVID-19 has become a thing of the past now, there must still be options available for students to learn from their homes.
Despite opposition, distance learning is becoming more popular by the day. VR has the power to drive this trend. It is too early to fully assess the impact of VR in distance learning programs but it seems like an interesting choice for many.
Promotion of Digital Literacy
With VR technology entering into the market, digital literacy is expected to increase. By familiarizing students and teachers with this innovative technology, the newer generations are likely to become digitally literate at a much faster pace.
The innovations of today can benefit the next generations. By making VR/AR technology more accessible, the promotion of digital literacy can be fast-tracked. Those in the education industry should welcome this trend with open arms as it has the power to make education more effective.
VR in Education: High Hopes for the Future?
Incorporating VR technology in education is no easy feat. It requires financial resources and technical expertise. To realize VR as a transformational tool in education, policy-makers must prioritize the use of advanced tools in enriching the learning experience. This can pave the path for a brighter future for educational practices.
If you've used VR tools in the classroom, tell us all about it!   
Featured Image: Landbot
---