NVIDIA at its latest launch event has announced the RTX 30 Series of graphics cards with better visuals, faster frame rates, and accelerated AI for gamers. GeForce RTX 30 Series graphics cards are powered by Ampere, feature high-speed 2nd gen Ray Tracing Cores, swift 3rd gen Tensor Cores, and new streaming multiprocessors.
GeForce RTX 30 Series comes with a set of new technologies. Not just the first-ever GPU with HDMI 2.1 for 8K gaming, but also offers up to 24gb of super-fast GDDR6X VRAM. In addition to this, it is the first GPU that supports the AV1 codec to watch high-quality streams with minimum bandwidth. All of this requires a top-notch cooling solution and that's where the dual axial flow through comes in which offers 55% more airflow.
GeForce has announced the following three graphics cards for RTX 30 Series.
GeForce RTX 3070
This $499 base version is the replacement for its predecessor RTX 2070. It has 5,888 CUDA cores and comes with an 8 GB DDR6 VRAM. The RTX 3070 is expected to be available by October as announced by the company.
GeForce RTX 3080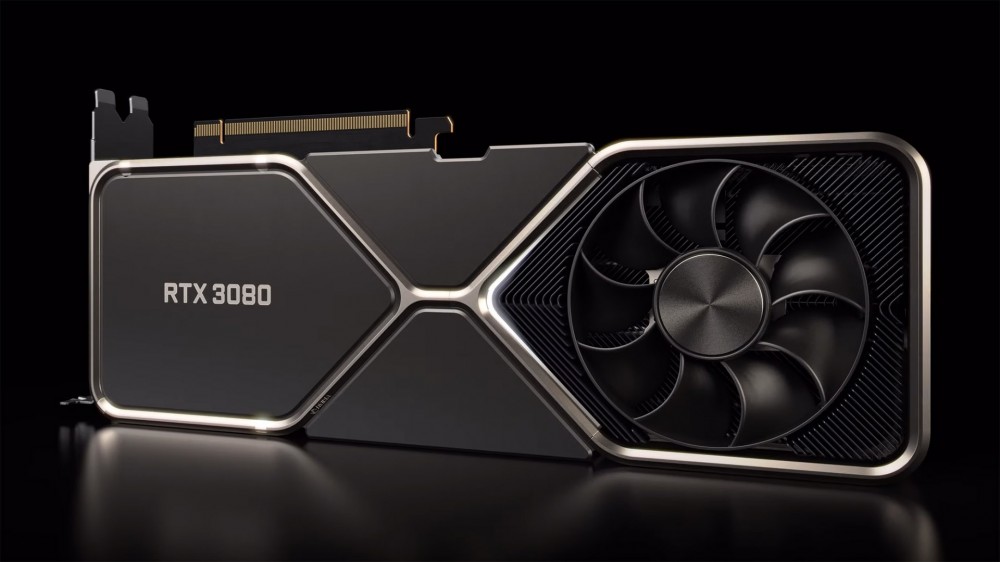 The successor for RTX 2080 costs $699 and has 8,704 CUDA cores installed. With a 10GB GDDR6X VRAM, this model will be available on the 17th of September.
GeForce RTX 3090
With 10,496 CUDA cores, GeForce RTX 3090 is the graphics card of the highest order. It offers 24GB GDDR6X VRAM and will be available in the market by the 24th of September for $1499.
Click here for complete comparison of GeForce RTX 30 Series Graphics Cards.
Performance
The all-new Ampere architecture powers multiprocessors to enhance their functionality. Compared to first-gen, second-gen RTX architecture offers double the speed.
All the new tech comes with driver enhancements, memory compression, and NVIDIA Ampere architecture upgrades which in combination makes this one of the fastest graphics card out there. Exclusively built for HDR gaming and high-res streaming, the new GeForce RTX 30 Series promises it will top your expectations like never before. It promises a 2x faster performance compared to its predecessors.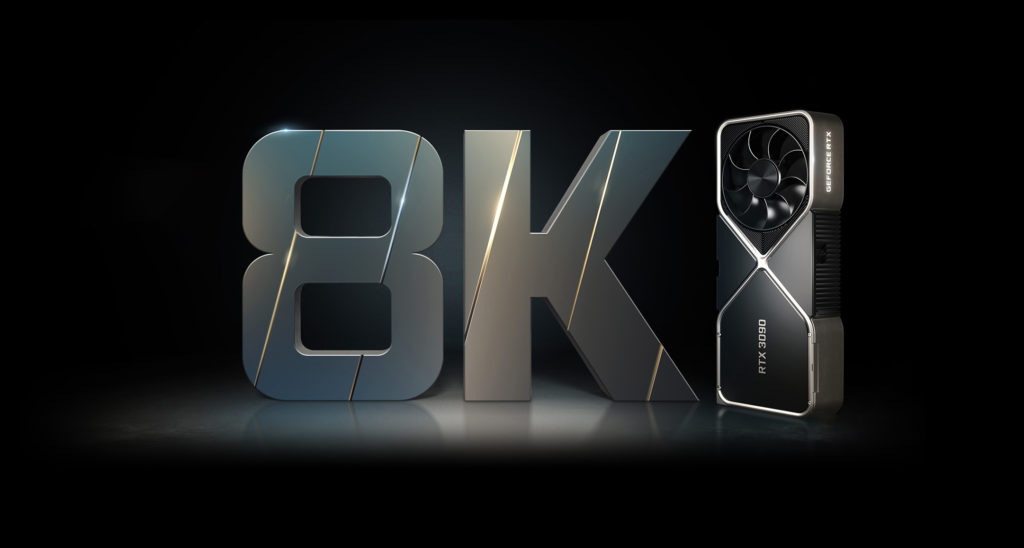 Call of Duty, Cyberpunk, Watch Dogs, or other esports titles, doesn't matter which game you want to run it with, the RTX 30 series encourages to offer better performance than AMD graphics cards.
READ: Call of Duty: Black Ops Cold War To Support Ray-Traced Effects, NVIDIA DLSS and NVIDIA Reflex
Reflex and DLSS
NVIDIA DLSS is an AI rendered technology for beautiful gaming images, its Ultra Performance mode with RTX 3090 makes 8K gaming smoother than ever. With DLSS 2.0 NVIDIA has massively progressed in its goal to achieve AI-based enhanced resolution with fewer pixels.
NVIDIA Reflex is designed to help competitive gamers with reduced system latency. It enables the display to respond faster to a gamer's mouse and other inputs. These updates lead to precision in events like aiming at an enemy for a shot.
Throughout the year NVIDIA works with professionals to come up with revolutionary technology. NVIDIA DLSS along with NVIDIA Reflex is the tech update to be implemented with Epic Games, id Software, Riot Games, and Ubisoft.
NVIDIA announced partnerships with some big names of the gaming industry. Fortnite, Cyberpunk, COD, Watch Dogs, Valorant and Minecraft are all introducing the use of 2nd Gen Real-Time Ray Tracing, or NVIDIA DLSS, or NVIDIA Reflex, or a combination of two of these. In Fortnite's case, they will be using all three technologies mentioned. These updates make the GeForce RTX 30 series the most compatible graphics card out there for gaming enthusiasts.
"The GeForce RTX 30 Series is a testament to NVIDIA's dedication to ray tracing and artificial intelligence. Second generation ray tracing, innovative use of AI with DLSS, and a large raw performance boost make the GeForce RTX 30 series a truly impressive powerhouse for graphics technology in gaming." said Marcus Wassmer, Engineering Director of Graphics at Epic Games.
The 'GeForce Experience'
A very common practice for modern gamers is to record, upload, or live stream their gameplay. A good quality capture card is needed to record high-resolution videos. NVIDIA's GeForce Experience companion app works smoothly with RTX 30 Series Graphics Cards to capture and stream with your friends. Moreover, it not only allows you to keep your game drivers updated but also supports one-click GPU tuning as well. It uses an advanced scanning algorithm to find the best overclock for your card and maintain your GPU profile.
READ: JBL announces new Quantum gaming headsets at CES 2020
GeForce Experience's in-game monitoring overlay feature enables you to view frame rates, performance stats, temperature, and latency. It is also updated to support video capture of the highest quality to go side by side with RTX 3090. You can now use it to record 8K 30 fps HDR videos, and HDR captures at any time.
GeForce RTX 30 Series with all the new updates is the ultimate, most updated source for a heavenly gaming experience. The GeForce RTX 30 Series GPUs support the latest games, make broadcasting and communication smooth, and competitive gaming a more reliable experience.