Twitter is one of the most popular and used social media platforms in the world. It is also amongst the essential modern-day marketing tools. As of 2020, the communication platform has over 330 million monthly active users, and about 145 million daily active users on average, including thousands of influencers, tweeting every day on different social and trending topics. Such strong engagement on a social platform is an indication of how important it is for businesses to develop their presence on Twitter. Businesses can too engage with their target audience more effectively and also develop their own online following. Most companies either don't have a Twitter presence at all and if they do then don't pay much attention to it. Their sole focus remains on other social media platforms like Facebook, Pinterest, LinkedIn, etc. It is crucial to understand that Twitter is not an easy platform to engage with users. It takes a lot of effort first to develop a following, and secondly, have them engage. If you get a hold of this platform, you'll see how effective its results are – more than other social media mediums.
In this article, we will be discussing how businesses can gain a significant number of followers and also have them engage. If you have started a new venture, pay close attention to these tips and tricks because Twitter is one of the most well-established social media communities. Whatever that goes on in the world, or any industry, Twitter is the first platform you'll find the news.
Choose a Profile Picture that Defines YOU
The first step for setting up your Twitter account is to choose a profile picture that defines your business correctly, just as you would for any other social media account. Usually, people like to put up their logo as the account's profile picture so that their audience can recognize and follow them. However, it is recommended to upload a 400 x 400-pixel picture – Twitter's standard profile picture size.
Choose a Header Photo that Stands Out
The second step is to choose a header photo for your Twitter profile. This is the part of your profile that should stand out to the audience, which is why we recommend putting up a picture from either of your successful campaigns or maybe a new project you're working on – something like a "coming soon."
The idea is to change the header picture every few months, whenever you have something interesting happening in your business. The only purpose of doing so is to have your audience stay intrigued and capture more followers. The more eye-catching your profile seems, the better it is. This is a primary marketing tactic – to make things appear as appealing to the eye as possible.
The ideal size that Twitter recommends for a header photo is 1500 x 1500 pixels.
Pro tip: Twitter doesn't limit you to upload pictures in only JPEG or PNG formats; you can also upload GIFs as your header photo.
Write an Interesting Bio
After the header photo and profile picture, the first thing a Twitter user generally notices when they visit a profile is its bio. We'd suggest using your copywriting skills to come up with a catchy 1 or 2 liner to tell what your business does and what you're doing here on Twitter. You need to give people some reason as to why they should follow you. Marketing yourself as a brand is simple, but giving people a reason to become a part of your community, is the real trick! You need to be witty about it!
Twitter gives a margin of 160 characters to write your business's bio. So, sharpen your copywriting skills, and test your creativity by summing up the brand within the given character limit. Tell people how you will be adding value to their Twitter feed if they follow you. Social media is not just about "socializing" anymore. People prefer to connect with personalities or brands of value.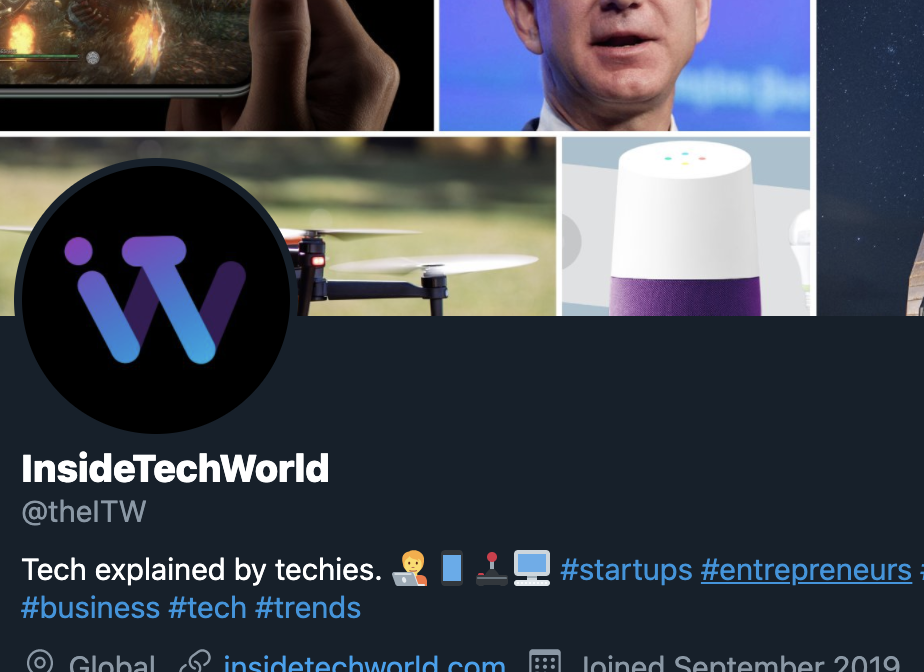 Pro Tip: Remember, Twitter doesn't operate like Instagram or Facebook. Here people come to follow accounts that seem to be providing some valuable information, but in an intriguing way. The audience here wants to stay updated with the current news and trends. So, focus on your bio accordingly.
Moreover, your Twitter account can also act as a source of traffic generation for your website. Hence, we recommend adding a link to your website, retail store's address, and business operation hours. You can update the website link from time to time, depending upon any new campaign you're running or a specific landing page you'd like to direct traffic to.
Enhance Your Twitter Profile
If you are a business owner, then you really need to enhance your Twitter profile to gain more followers just like any other social media profile. The main idea behind getting more followers is that you get to engage with your audience, create awareness about the business and upcoming events, products, and even generate leads for your website. There are a few things that you can do for this purpose.
Pin Tweets
Pinning tweets is one of the best ways to draw attention to something important. Recently launched a new product in the market? Tweet and pin it! Recently conducted a launch event, and it was a huge success? Post pictures and pin them! Have you collaborated with another company? Tweet and pin it!
A pinned tweet is usually something that you want your audience to pay the most attention to because of how important it is. This will be the first thing that the users come across when they visit your profile.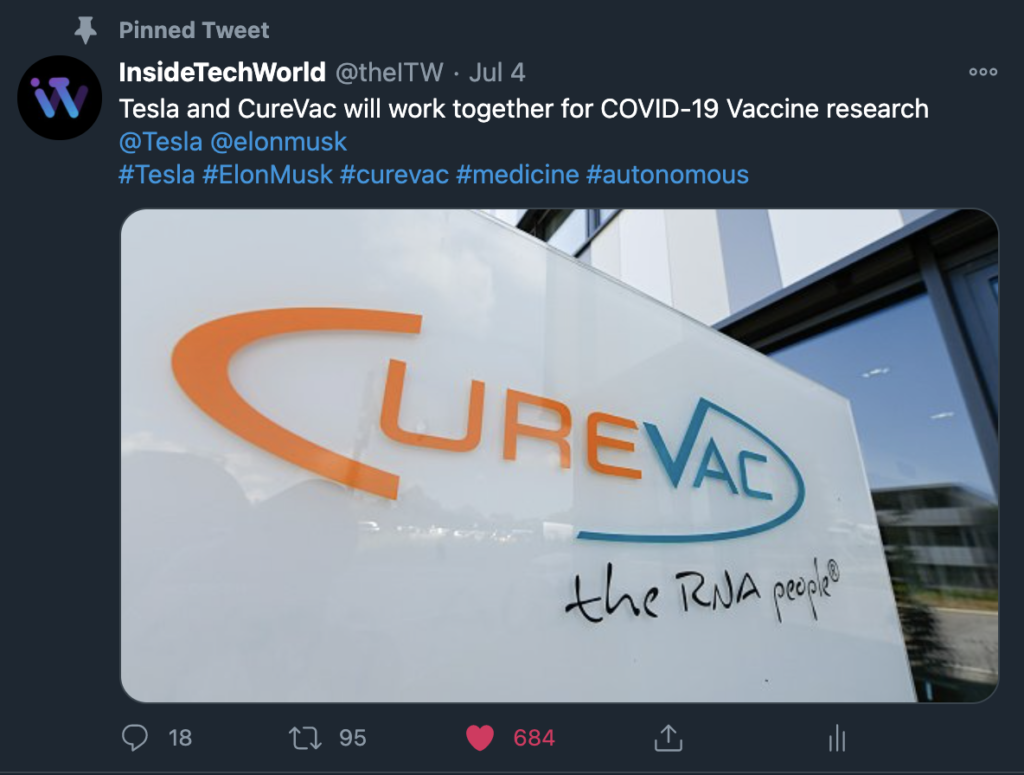 With the Holiday season going on, we'd even suggest putting details about an on-going or upcoming sale and pin that. When someone would visit your profile, this will be the first tweet they come across, and with the website link in your bio, they can directly move to the website without wasting any time. A pinned tweet acts as positive reinforcement – the user isn't aware of it, but you're making them do something you want. To make this strategy even more effective – since a pinned tweet does act as a free advertisement – you can even attach the URL to a particular web or landing page. Doing this helps to enhance overall engagement by almost 86%.
Moreover, to show that you are aware of what goes on in the Twitter community, you can even retweet another famous personality's tweet or come up with something on your own relevant to what is trending currently. Pin this post so more people can pay attention to it when they visit your profile.
Post Pictures, GIFs, and Short Videos
Twitter is all about posting interactive content. The more engaging your content is, the greater chances of people retweeting it, the higher the engagement rate, and an increase in the overall number of followers. An incredible hack is to post a standalone image with informational text on it regarding a specific topic. Infographic posts help to increase the retweet rate of your followers by 19%. This means more people will get to see your profile, and chances are they'll even end up following you.
The content for infographic posts can vary. It can be about a new product that you're launching, a successful event, a piece from your recent blog post, or even a current trend that you've noticed establishing in your industry.
Similarly, you can also post videos or GIFs. Are you announcing an on-going or up-coming sale? Post a GIF with it. It just adds a fun element to it. Introduced a new product or service? Upload a teaser video with it. One thing we've learned and noticed over time is that the more fun your Twitter content is, the greater chances of people engaging with it, retweeting it, and eventually gathering more followers. Posts with GIFs or videos help to increase the engagement rate by 20%. However, if you want the content to be more effective, then use animated GIFs, as they are researched to get 167% more click-throughs than GIFs with either static images or posts that make use of only text-based images.
Infographics or GIF/video-based tweets can be even more effective if you talk on a trending topic. Since these are topics people are already talking about, combining them with engaging elements will increase the overall tendency to capture a user's attention; which is what any brand with a social media or Twitter presence in specific needs.
Conduct Polls and Use Fleeting
Twitter has introduced the feature of Fleeting, which is basically a story option just like on Instagram and Facebook. It's a great way to interact with your Twitter followers and form an emotional, personal connection with them.
Twitter Fleets allows you to share a fleeting, which will last good 24-hours. Want to give a review on a product? Go fleet it! Your company just achieved a milestone? Fleet it! Share such important moments with your audience, live and in the moment. We'd even recommend having a person from your team come live and talk about a particular trending topic on Twitter that is relevant to your brand and their expertise. This will help to put forward the impression that you're not just here for the sake of it, but rather really want to connect with the community.
READ: Twitter introduces Fleets, Snapchat like self-deleting Stories
From text to GIFs, and even in the moment recorded videos, you can post anything in a fleeting. However, keep in mind that a fleeting is not open to the public eye. Only the people who are following you can view it and engage – send a direct message on it.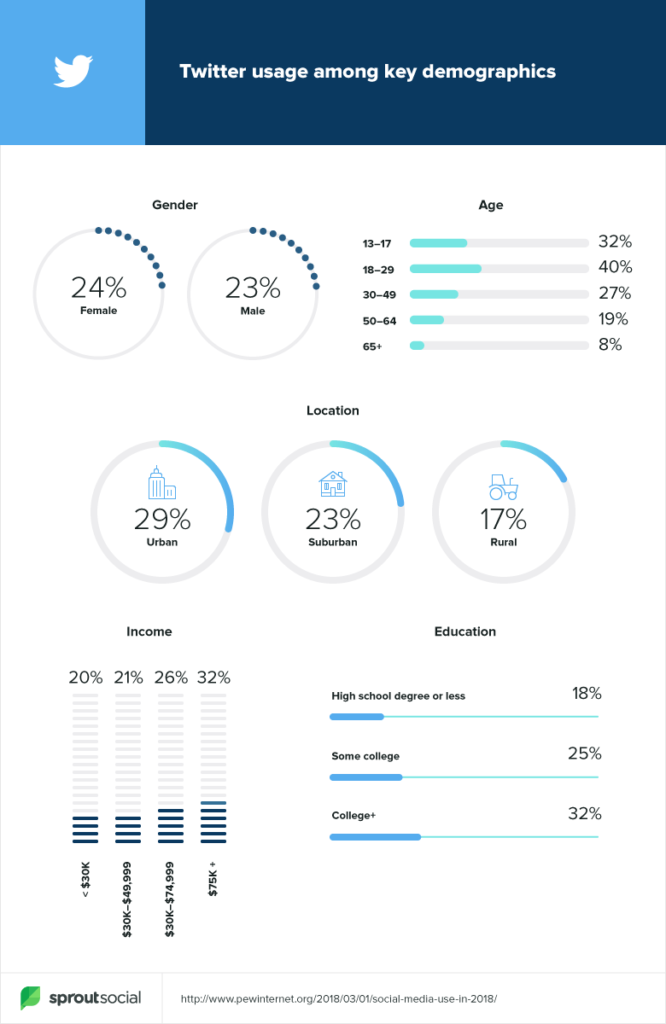 People can access your fleeting in two ways: from the new top bar on their home timeline (your profile will show there with a blue circle around it), and directly from your profile if a person follows you (by clicking on your profile picture).
Another way to enhance your profile is by conducting polls. They can help to build an effective bridge between your business and followers. This is one of the things that you can pin as a tweet even. For example, if you launched a new product, you can conduct a poll for its performance and how satisfied are the people who have used it. Pin the tweet for new followers and others who have not yet experienced the product. It'll give them a personal insight into the offering and help them with their purchase decision. Consider it as a collective review by your followers. Plus, conducting a poll also boosts the engagement rate if done right. Try to keep things conversational and use relevant, trending hashtags to make the poll more viral.
The hack to developing an effective social media presence for your brand is to form a personal connection with the community and provide them with useful, valuable content. Let it be Twitter or any other social media platform; this rule of marketing remains constant and applies to all mediums.
Importance of Hashtags on Twitter for Business
Using the right set of hashtags for your tweets is one of the best ways to attract engagement and followers. If you're new to Twitter and aren't yet using hashtags, you're definitely missing out on a large chunk of the audience that can be attracted as followers. Using appropriate hashtags helps to gain maximum visibility for your tweets and business profile. It is one of the essential tools of marketing on Twitter that every brand should use.
You might be thinking, how? The answer is simple – hashtags are keywords that people search for the most on Twitter. Consider it exactly how SEO works. If you use keywords that gain the most clicks, you'll gain greater visibility. These hashtags help group conversations so that Twitter users can easily find topics and profiles of their interest.
For example, we're a tech and business topic review company. Our preference would be to use relevant hashtags – preferably ones with the most significant number of tweets under them. Doing this increases our chances of showing up in users' search when they look up that specific hashtag or topic. They help boost our discoverability, which is highly important if we want to increase our number of followers.
Trending Hashtags
There are particular topics and hashtags which are trending on Twitter every day. These are the topics that users are showing the most interest in. So, when you post a tweet, look for trending hashtags, and mention them. They help to attract relevant audiences to not just your tweets but also the business profile. Two possible outcomes can be achieved by using trending hashtags:
Users will discover your brand and products
They will start following you
Trending topics can also be discovered in the "What's Happening" section on your home timeline. These are topics which are attracting the most conversation. How does Twitter select these trending hashtags? By analyzing topics that are trending globally and regionally, or topics that are related to your business's interests – depending upon your account's settings.
Using these hashtags can increase your engagement rate by 1,065% and retweet rate by 33%. This means a greater chance of increasing the number of followers as well. The rate will still be lower than other social media platforms but significant enough for Twitter, considering the highest engagement rate here is 2% at the most. However, before you add a hashtag to a tweet, make sure you're aware of its meaning and if it is entirely relevant to it; otherwise, the strategy may even backfire.
You can also check for the trending hashtags and topics through the explore tab, which is available on your Twitter dashboard.
Actively Tweet, Retweet, and Respond
Twitter is a social media platform that has the least engagement rate as compared to other platforms. Most profiles have an average engagement rate of under 2%. Twitter followers can be extremely difficult to satisfy, which is why businesses need to be consistent with their postings to attract maximum attention and followers. Marketing and Twitter marketing in specific is a hard nut to crack. The road to gaining organic followers and reach, in Twitter's case, requires consistency in time management and effort.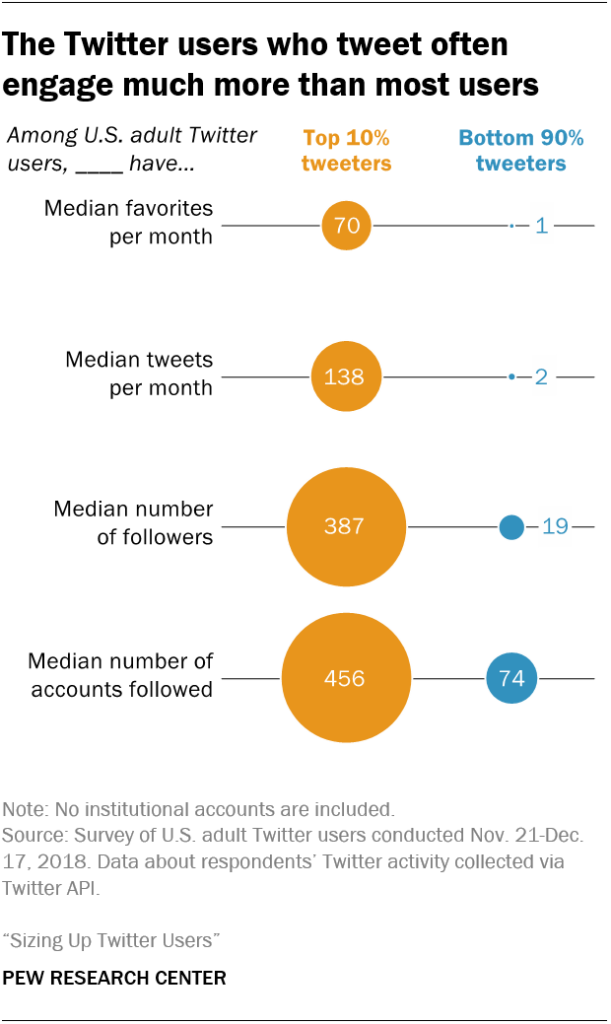 An excellent way to go about this is to identify the rank or peak hours when your target audience is active on Twitter the most. This rule is similar for marketing on other social media platforms such as Facebook and Instagram as well. However, the main difference is that these peak hours vary across different mediums.
READ: How is COVID-19 Impacting Your Content Strategy
If you want your tweets to gain as much visibility as possible, we'd recommend posting during weekdays in the early morning and late afternoon hours. Use these hours as a stepping stone and tweet within the chosen time bracket as much as you can. However, keep in mind not to spam the users, as they can get annoyed. The number one rule of marketing is to create awareness and capturing the consumer's attention without any information overload or being annoying.
We'd suggest tweeting 10-15 tweets a day and no more. They are enough to gain the attention of your existing and potential Twitter followers. However, don't limit yourself to just this – retweeting and responding to comments or mentions can help go a long way too.
As a business Twitter account, you definitely must be following quite a few famous Twitter users. They are the sole reason for trending topics as well. Choose specific tweets, and comment on them – leave your opinion. When you interact with others' content, not only do they notice you, but so do other people who engage with their content. It improves your visibility, and the chances are that if someone likes what you commented, they will visit your profile and start following you. It also helps build social proof that is important and valuable in terms of marketing not only for Twitter but also across all social media platforms.
Similarly, retweeting others' content is essential, as well. If you find something valuable, share it – especially if it is something that is trending currently! This increases the other user's visibility and motivates them to visit your profile and retweet the content they like. Retweeting a tweet is like validating something, and everyone wants that, especially if you're going to increase your followers.
However, we'd suggest making use of hashtags and giving your opinion when retweeting something. It adds value to the content and doesn't make it seem as if you're sharing a post just for the sake of it. Moreover, it also increases the chances of the tweet's overall visibility.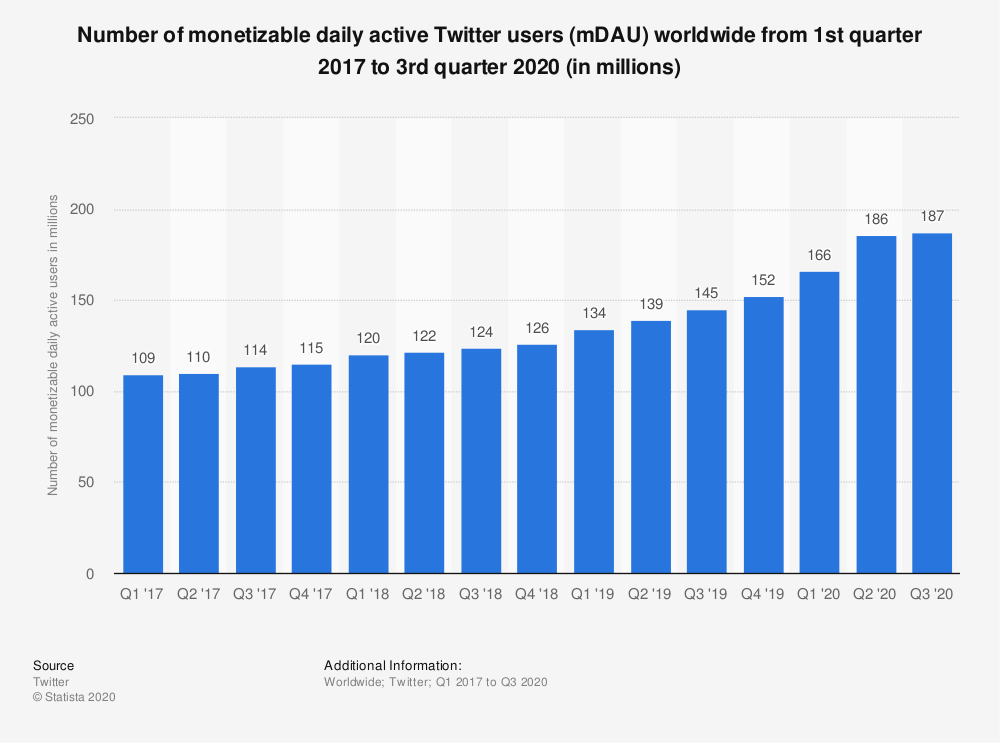 On top of all of this, it is essential to appreciate the engagement that you receive on your tweets! Twitter marketing is a tedious job, so if a follower comments on your tweet, or retweets it, do respond somehow. Just like any other social media platform, you need to connect and engage with your Twitter community as well. Like their comment, start a conversation, or maybe even convert their opinion into your next tweet and tag them in it. The more you engage with the users, the greater chances of increasing your Twitter account's value, and followers. However, keep in mind not to be over-promotional. Marketing and getting followers on Twitter or any other social media medium should be more inclined towards being conversational.
Sync Your Newsletter and Contact List
One thing we are sure most businesses or even regular users don't do is sync their contact list with their Twitter accounts. This is probably the biggest gap you're leaving in between, especially if you're using Twitter for business. Syncing your business contact list to your Twitter can help you capture followers who might actually be interested in your content and follow you.
READ: 8 Powerful Tips for Twitter Marketing
You can also sync contacts from your email – customers added to the email marketing lists. How is this beneficial? If these customers are on Twitter, you'll show up in their "Who to Follow?" section as a suggestion, which increases the probability of them following you. The larger your contact list, the more likely you are to score a larger audience, and the overall marketing tendency of the business increases as well.
Share Your Twitter Username on Other Social Platforms
Another great way to capture more followers for your Twitter account is to share your Twitter username on other social media platforms such as Facebook and Instagram. Mention the username in your bio, so people can see it as they visit either of your business pages.
In addition to that, you can also share a snapshot of your tweets from time to time on your Facebook feed or Instagram story. This helps create awareness of your Twitter account and gives the audience an idea about what sort of content you post there. Don't leave out any opportunity of marketing your Twitter account on other social media mediums. This tactic would help get the Twitter account more followers because if any of your other social platforms' audience is on Twitter, and they feel intrigued by the content, they'll follow you there.
Pro Tip: Make sure that you post on social media platforms where the audience is relevant to what you'd want for your Twitter. For example, if you're located in the U.S. but are handling the Twitter account for a European brand, who only wants to capture European audiences, then share the username details on pages and social media accounts where the user-base is relevant.
Use the Twitter Conversational Ads
Organically gaining followers and engagement on Twitter can be challenging. For this purpose, we suggest using conversational ads. This is a relatively new practice introduced by Twitter and is different from marketing tools for other social media platforms. These ads have been explicitly designed to boost engagement and increase brand influence; both of which are crucial elements of marketing a business and capturing more consumers (followers in this case).
Conversational ads help consumers engage with brands and businesses to convey their message or promote a campaign in a way they would want to. You can even promote a trending topic as part of this tactic. This is one of the best Twitter marketing practices, as it helps businesses promote themselves and their offerings while also increasing their following.
Conversational ads are different from the conventional Twitter advertisements – they include a call to action buttons which are based upon customizable hashtags provided by the brand. These customized hashtags act as a driving force for customers to engage with them and start a brand's own trending hashtag, which helps increase followers. This is also one of the ways through which "trending" hashtags are created.
For example, you create two new hashtags for two new coffee flavors that you just introduced. You create a conversational ad of which of the two flavors defines the users' personality the best. Now when the user taps on either of the flavor call-to-action buttons, the Tweet composer will open an automated brand message including the call-to-action buttons and the user's flavor in the tweet text. The consumer can now edit the tweet according to their wish and share it with their followers. Fun, right?
This helps to increase the ROI, and since it is all organic conversation, it also helps to deliver significant value for marketers and advertisers.
Micro-Influencers and Twitter Followers
If you want to increase your Twitter followers, you definitely need to include micro-influencers as part of the strategy, it may cost some money but worths it. Having influencers on board who support a business and validate the content you share provides social proof and increases your reach and visibility. Micro-influencing is a relatively new concept of marketing and has spread massively across all social media platforms.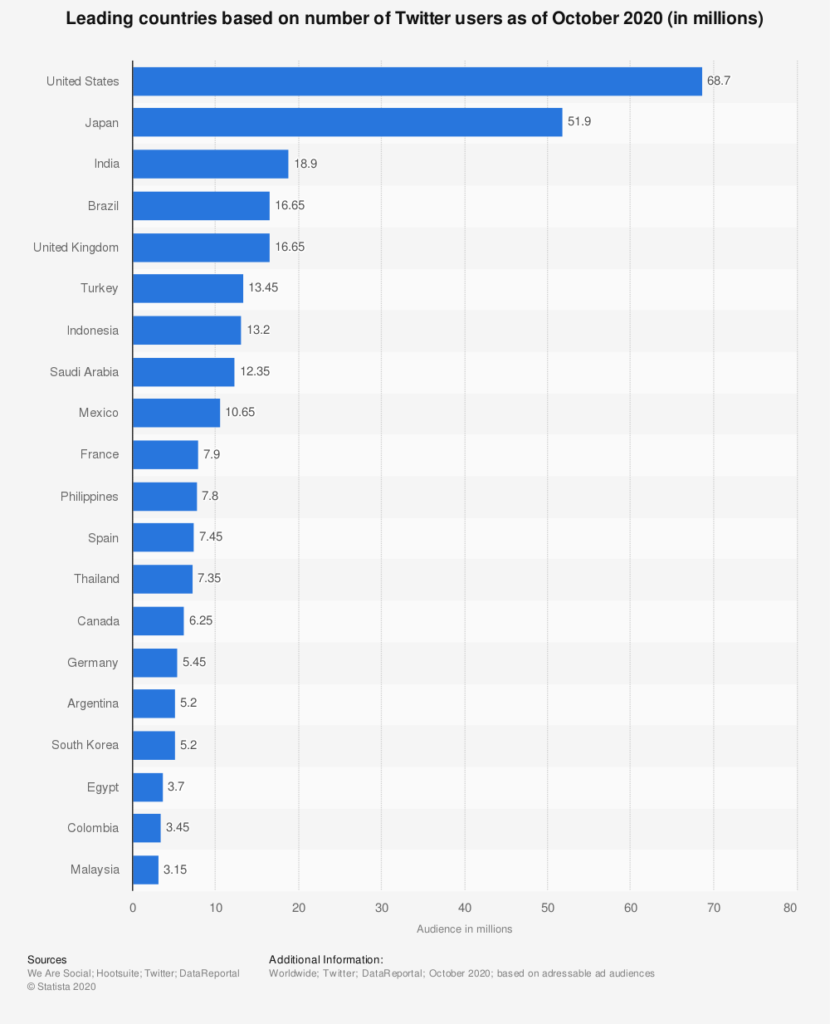 Influencer marketing plays an important role in Twitter for businesses. If you check with Google Trends, you'll see that people still search for "Twitter Influencers" quite a lot – the numbers are only increasing. This shows how much people value Twitter influencer's opinions and look for their validation.
The key here is to identify influencers who are relevant to your business and offerings. Collaborating with such right influencers aids to build a stronger and more effective relationship. When talking about effectiveness, we'd suggest taking micro-influencers on board with you particularly to your niche instead of some personalities who have millions of followers. The reason is that these micro-influencers may have lesser followers, but they portray high levels of trust and engagement in your niche, which your business needs as well. So, whatever brand these influencers will support, there are greater chances of their followers succeeding in the same pattern. These influencers are personalities who have a engaging following of around 10,000 to 50,000 is quite sufficient.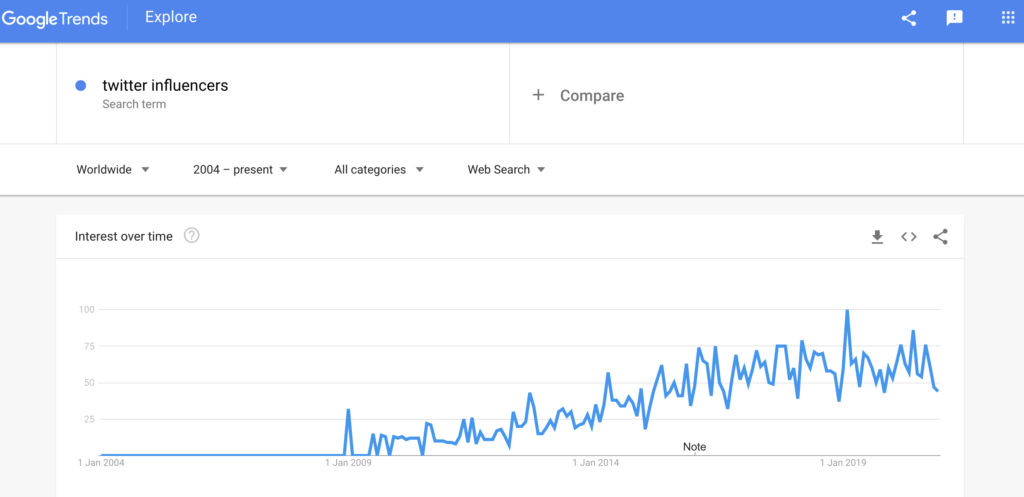 You can ask micro-influencers to provide valuable reviews of your products and retweet your tweets to increase your credibility and validity. This can be highly beneficial for your business and follower number, as almost 49% of Twitter users are heavily dependent upon recommendations from Twitter influencers. Moreover, 40% of Twitter users say that they made a purchase solely based on a Tweet shoutout from their favorite influencer.
However, these are just some of the ways that we find the most effective for capturing optimal followers on Twitter. Remember, consistency is the key to success here. These are all different strategies you can use for your Twitter for business, but whatever you do, post regularly and within the selected time frame. You don't want to tweet too much or without any suitable space between the tweets; otherwise, you may push away the existing and potential Twitter followers. The best way to go about any posting action plan is to schedule the tweets. We assure you that if you follow these tips and tricks, you'll soon be one of those Twitter accounts whose engagement rates are beyond 2% and have a successful following rate.