Since ancient times, people have used endorsements in marketing their products. Roman gladiators used to promote vineyards and oils. Soon, manufacturers realized the importance of endorsements from influential people by creating celebrity careers for them. After that, things have not changed much when it comes to celebrity endorsement–brands are taking their marketing efforts to the next level by choosing the right candidates to promote their products.
In this article, we will delve into how celebrity endorsement works. But before that, we must understand what the term actually means.
Celebrity Endorsement
When we see celebrity faces on a product's packaging or tutorials on a brand's page, we can say they are celebrity endorsements. It is the process of promoting products and services by the celebrity. It could be verbal, written, or in video form and is considered a vital tool for brand promotion.
Brand endorsements have always made celebrities wealthier than any of their movies, shows and sports. They are paid an insane amount for the deal by the most established brands. The popularity of a celebrity is used to promote specific products or services. Also, these endorsements are used for charitable purposes. Non-profit organizations leverage celebrities' fame to attract funding.
Lately, this approach to marketing has taken businesses by storm. Companies do not hesitate to invest in celebrities to become the face of their brands. Conventional ways of marketing have somehow faded, considering the importance of social media. Celebrities with a good following on social media are an ideal candidate.
Why Does Celebrity Endorsement Matter?
Over the last decade, we have seen a major shift from simple commercials to social media promotion. Marketers spend 70% of their budget on this type of marketing. Influencers and celebrities have become focal points for marketing for almost every other business. The reason they have started opting for that is the use of social platforms. Every other person has a smartphone and appears to be on social apps.
Celebrities capitalized on the importance of this shift. Before social media, they used to appear on TV shows, movies, and commercials. Now the evolution of social media has pushed them to become part of this transformation. They take on different platforms to increase their visibility. Also, now brands can quickly see their following base and engagement level on these platforms. They are free to make their own content while capturing the hearts of their followers and getting views in the millions.
Then comes the role of a brand to capitalize on this approach. As the majority of people watch, stream, and browse on social media, brands prefer creating social media campaigns over traditional commercials. This shows that celebrity endorsement carries great value for marketing.
Essentials of Celebrity Endorsements
For a successful partnership with celebrities, you must understand their niche. When you want to target a specific group of people, there is no one-size-fits-all solution.
Attractiveness
We must believe this fact: charming personalities get big endorsements. For this, the endorser must have a fine appearance, intellect, and lifestyle. They must have sound personality traits. Also, a famous endorser has higher chances of making a campaign memorable.
Credibility
This is another important aspect of brand-celebrity endorsement. Ideally, an individual with high trustworthiness is a more suitable candidate. The endorser must have a good reputation in public so that he or she can attract a larger pool of audience members. If we take the example of established brands like Nike, we can see credible faces promoting the brand. Any individual involved in crimes or other ill activities is not suitable for celebrity marketing.
Compatibility
This principle is vital to forming a long-term relationship with a celebrity. The endorser must adhere to the values of the brand. For example, identity, personality, and lifestyle. These factors must be in place to gain the maximum benefit from celebrity endorsements.
Type of Celebrity Endorsements
Celebrities can endorse brands in different ways. Few ways are mentioned below.
Ads or commercials
Ads are one of the most popular mediums for marketing. These ads are displayed in the form of videos, banners, and bumpers on YouTube. Brands select endorsers to be the face of their campaign to add value to their marketing campaign. Commercials are also one of the classic ways to incorporate celebrities. However, considering its expensive cost, brands prefer running campaigns on social media.
Live Events
Celebrity appearances have been in the game for quite a while. This trend has accelerated in the last two to three years. We have seen big brands take advantage of this strategy to get the most eyeballs for their launch events. The ultimate purpose of celebrity appearances at events is to boost a brand's visibility. For example, before the product launch, brands ask endorsers to give a shoutout to 'save the date'. It gives audiences an idea that these celebrities will attend the event. That's how it works.
Signature Product Lines
It is common practice when it comes to celebrity endorsements. Many brands put an endorser's image on product packaging or labels. For example, it is highly popular in the music and clothing industries.
Celebrity Spokesperson
This type of endorsement is mainly common for non-profit organizations. Endorsers speak to the media on behalf of a brand to attract funds to support the cause. This type of endorsement often lasts for a short time but makes a valuable impact on a brand's reputation.
How to Get Your Products to Celebrities
Before you plan to choose the face for your upcoming campaign, you need to know some steps to reach out to celebrities. Here are some steps you need to take to get your products into the hands of celebrities.
Set a Clear Message
Influencers or celebrities are always on the run to meet their deadlines, and they do not have ample time to learn about directionless campaigns. You must have a clear agenda when reaching out to celebrities.
One way to determine your agenda is to know what you want from this endorsement. Celebs have their own set of rules and moods. Bring your best bet to the table to make your offer worthy of acceptance. Also, being realistic about the expectations will make the collaboration go smoothly.
The best tip you can apply is to focus on solving a celeb's issue with your product rather than asking for exposure.
Know Your Audience
Here comes an important step while choosing the celeb for marketing. It is always a good idea to reach out to a celeb or influencer with the same following as your target audience. For example, if your niche product is related to youth, you must jump into the world of social media enthusiasts. Similarly, if you are targeting young men's products, look out for athletes.
Before you choose, make sure if your audience has the same preferences as the celebrity. If the celeb has a good reputation among your audience, These all play vital roles in finding the face of your campaign.
Determine Your Budget
Set a realistic budget that is acceptable for the brand and the celebrity. As a common practice, the products sent to the celebrities are free. They only charge for the appearance and time they put into making the campaign as effective as possible for the brand. So, sit down with your team and plan how the budget will be divided into different sections. For example, set the budget for the free giveaways for the campaign, the celebrity quote, and other miscellaneous expenses.
Reach Out Celebrity Directly
If you have a great PR department, they can reach out to the celeb on their own. In all cases, it is cost-effective to approach the celebrity directly without any third-party involvement. If your brand does not have a PR department, search for the resources and contacts needed to reach out to celebrities via their social media accounts or direct email.
Take Help From Agency
PR agencies are professionals and are known for their great contacts with influential personalities. If you are unable to approach on your own, take assistance from an agency. Having a good relationship with celebrities and their agents, they are able to contact them directly or through their agents. Most of the time, the agent gives each bit of information about the celeb's needs and wants. They can guide you about the preferences and the amount they will quote for a particular endorsement.
Taking help from agencies can help your brand gain exposure in various ways, e.g., a tweet from a celebrity promoting your product. However, you need to keep in mind that agencies charge a commission for their services.
Best Strategies for Successful Endorsements
We have six best tactics that you should apply to make the most of your celebrity endorsements.
Foster long-term commitment
Maintaining a long-term relationship with a celebrity has its own significance. People get associated with the endorser of a particular brand. For instance, George Clooney's association with Nespresso took the partnership a long way. People are familiar with his appearance for this particular brand. So, it is important to adopt this strategy to attract new and retain existing audiences.
Go beyond advertisements
Yes, celebrities are advocates for your brand. You need to take celebrity marketing to the next level by building a campaign around celebrities.
We know that celebrity marketing is costly, and you don't need them to simply give a shout-out for your new product. Here are some things that you must consider while building a campaign.
Start with pre-launch video ads and bumpers for YouTube and other social media platforms.
Create intriguing banners for Google and social media.
Keep posting BTS videos of the brand's page and ask the endorser to do the same as per the contract.
Email campaigns
Press releases
Follow Celebrity
Before and after signing a contract with a celebrity, you must keep an eye on their activities. Sometimes, celebrities engage in unethical practices by breaching contract terms. For example, an endorser is not legally allowed to endorse a similar product under a different brand name. Also, you need to keep an eye on their lifestyle and whereabouts.
Measure ROI
It is always a good bet to measure the performance of your campaign. You must evaluate the KPIs of the endorsements to identify issues and success tools for a particular campaign. For optimum results, you must refrain from scheduling celebrity campaigns at the same time as other campaigns. It will help you track the performance individually to calculate your ROI.
Examples of Celebrity Endorsement
Here are interesting yet successful celebrity endorsement examples you need to know.
Travis Scott X McDonald's
Who can forget this memorable and highly valuable celebrity endorsement that turned out great? McDonald's teamed up with famous American rapper Travis Scott for one of its campaigns. The brand came up with the idea to bring more foodies to the table by labeling its meals with a famous rapper's name. The meal got so popular that the brand faced shortages just after it was launched.
It has proven best for both the brand and the rapper. It became the best-selling meal at McDonald's for the whole time until the campaign ended.
The brand earned approximately $20 million through endorsements and sales combined.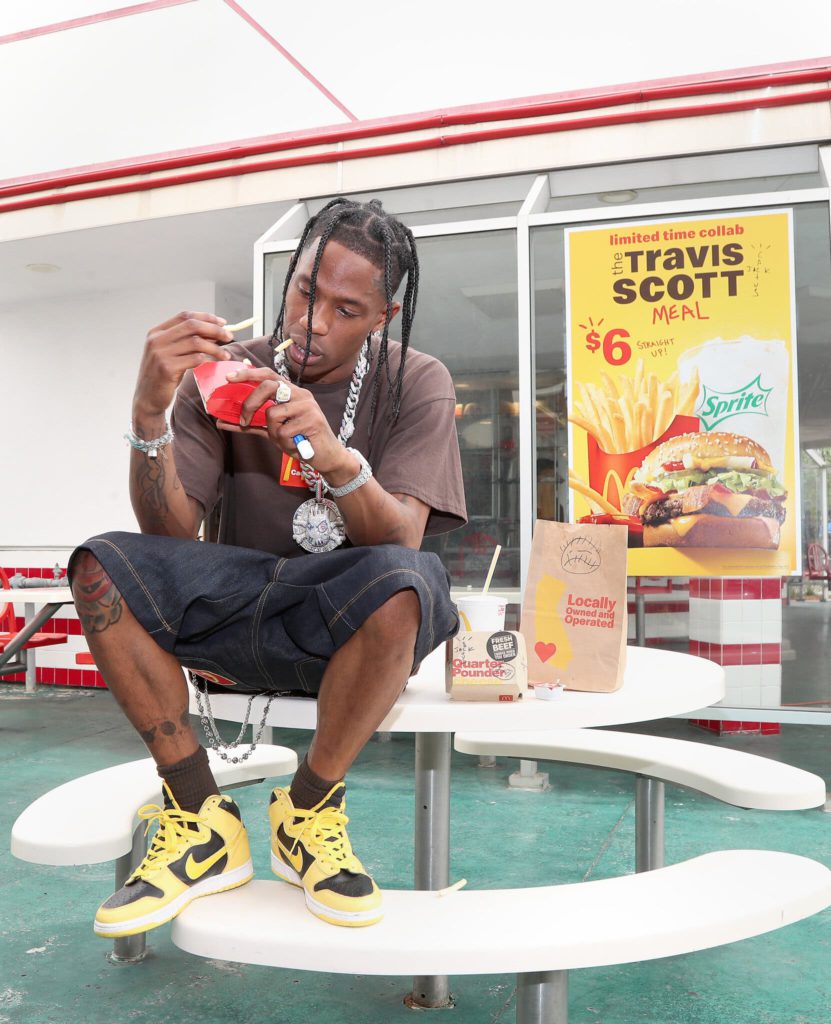 Nike X Tiger Woods
Tiger Woods, the extraordinary golf champion, has lately been the face of Nike. Nike collaborated with the Woods to promote the brand as athletic wear trusted by the best on the field. Woods started endorsing Nike products by donning shoes and clothes. The golf legend has been associated with the brand since 2006. Since then, the contract was changed four times, from $40 million to $200 million, till 2021.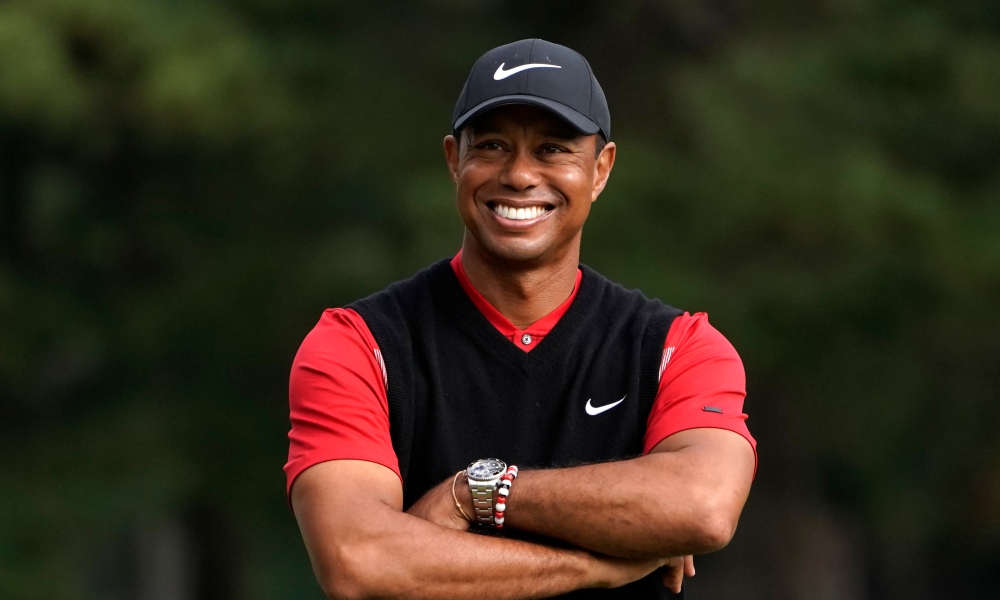 Selena Gomez X Our Place
The actor, singer, and Grammy Award winner collaborated with the fine cookware brand 'Our Place'. Selena has been running her own cooking show where she cooks and shares experiences. The brand partnered with the actor to prove her culinary skills.
The campaign started on social media, where she was seen promoting limited-edition colors of the kitchenware. She took on a number of videos promoting brands. During her cooking sessions, she used to educate viewers about the brand and why she partnered with it.
As per the contract, Selena posted videos on her social media handles. Moreover, the brand also invited onboard influencers to unbox their products.
Robert Pattinson X Dior
"Being a part of a fragrance brand has been a fun experience for me", says Robert Pattinson. The Batman actor stepped out from his famous black cloak to endorse Dior perfume. The actor was shown in a 45-second commercial where he acted as a boyfriend to a young lady. The partnership started in 2014 and lasted for almost a decade. The actor adores the working relationship with the brand and the people working there.
Taylor Swift and Diet Coke
It is considered one of the more notable celebrity endorsements. The brand locked down the deal with the 'Love Story' singer, who is worth $26 million. Being one of the popular faces of Hollywood, she has endorsed many top brands like Apple, CoverGirl, Keds, and others.
The campaign's message was completely established for fitness and health. The deal included a series of commercials and print ads. She was seen drinking diet soda while working and chilling out on Saturday movie night.
David Beckham x Adidas
Footballers are naturally famous, and when they are super stylish, they attract a lot of endorsements. David Beckham is a profound find in football not only because of his wavering sports talent but also for his fashion sense. Considering his popularity in both sports and fashion, the iconic sportswear brand Adidas made the biggest ever deal. After successful campaigns with H&M and Samsung, Adidas signed a deal when he was playing for Club Real Madrid. The brand received almost half of the deal's cost as an upfront payment.
Amy Schumer X Tampax
Amy Schumer, a famous stand-up comedian, made the deal with feminine care brand 'Tampax'. The campaign was about making period talk normal in society. An Emmy Award-winning actress was assigned to work on the knowledge gap that exists around periods. During that campaign, she went on telling and encouraging people in her humorous style to ditch this taboo.
The basic purpose of the entire deal is to educate women who do not understand periods. For example, how much flow is a good flow, and what are the red flags that may cause some health issues.
Beyonce X Pepsi
Pepsi partnered with Bey in a deal worth $50 million. She was seen endorsing a brand while gracing the stage at the Super Bowl. The contract came with an agreement to make special appearances along with new commercials.
The beverage brand wanted to showcase how powerful the connection between Pepsi and music is on this earth. Promoting music and artists Pepsi was one of the oldest to take that initiative. The collaboration lasted for a decade.
Jennifer Aniston X Emirates
Another great example of brand endorsement is the collaboration between 'Friends' star Jennifer Aniston and Dubai-based airline 'Emirates'. This was one of her remarkable deals, at a whopping price of $5 million. After a successful final season of the most watched TV shows, she was offered for different brand promotions. Some of the brands she endorsed were Smart Water, Aveeno, and Living Proof hair products.
The campaign was about making new friends while taking a flight with Emirates. She was seen interacting with people on her flight and was marketed on TV ads and social media. She had to endorse the seamless services that Emirates offers to its customers.
Robert Downey Jr. X HTC
This endorsement is considered one of the highly-paid ones. HTC joined hands with Iron Man' star Robert Downey Jr. for a whopping deal worth $1 billion. The campaign started with a TV commercial that focuses on the brand's tagline, Here's to change. The campaign gave a major boost to the brand's declining sales over the past few years.
That multi-media campaign was launched across TV channels, cinemas, OOH, and digitally.
Give Your Brand A Face
The dynamics of marketing are changing from TV commercials to live video brand promotion. Marketers are looking more toward celebrity endorsements to increase a brand's visibility. Not only that, they have realized that consumers are more inclined to follow the recommendations coming from their favorite celebrities. The highly paid celebrities make millions through endorsements. The ones listed above are some of the most prominent examples of the importance of celebrity endorsements. So, if you want to sell your product to a larger market, give it a face.
Featured Image: Celebrity Endorsements
---