Google launches its new flagship phone, Google Pixel 5. The tech giant has launched the new phone at a reduced price to help it compete against the likes of the iPhone 12 and Samsung's Galaxy S20 series. Although Google phones have much less market prominence than these other devices, they are looking to improve this year.
Google's new device was launched at its annual hardware event. The event was conducted virtually on September 30, Wednesday. Along with Pixel 5, Google announced Pixel 4a 5G, a new TV interface, and a smart speaker.
Google Pixel 5: New Features
Pixel 5 offers reverse wireless charging, which means you will now be able to use the phone's battery to charge other devices like Pixelbuds by just placing them on the phone's back.
Another feature is the new "extreme battery saver" setting, which extends the battery life to almost 48-hours.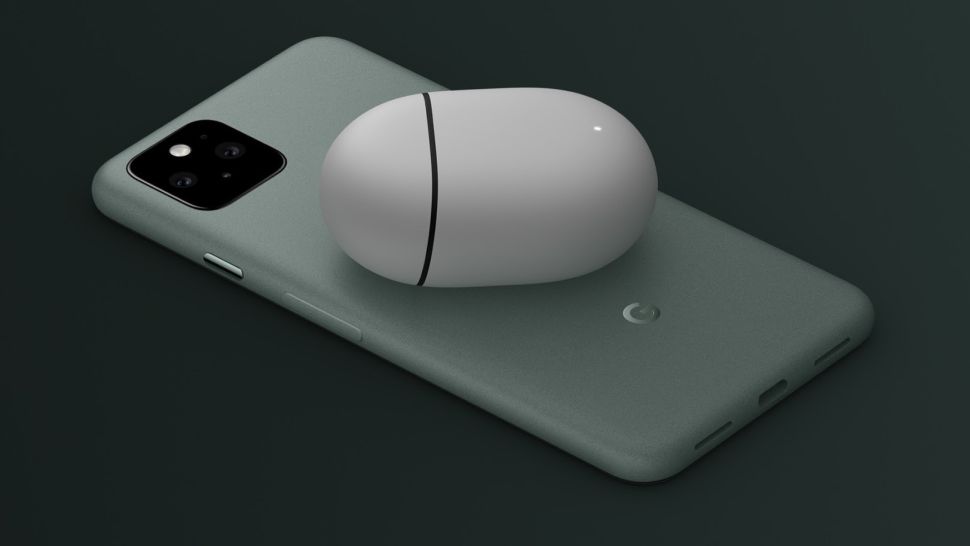 Pixel 5 is Google's second phone to offer 5G, Pixel 4a being the first. To use 5G to its full potential, Google is now offering a feature to share screen and watch HD videos while you are on a video call. It also integrates well with other options like playing games smoothly on Google Stadia and watching Google Podcasts.
READ: Google unveils Android 11 Go Edition for low-end smartphones
Google Pixel 5: Release Date
New Pixel phones are expected to be released on October 15, while pre-orders have already started. According to Google, Pixel 5 will be available in eight countries starting October 15, and in the U.S. and Canada starting October 29 through Google store online, Verizon, and GoogleFi.
Google Pixel 5: Price
Google launches Pixel 5 at a lower price than its predecessor, Pixel 4. It costs $699, which is a hundred dollars less than what Pixel 4's release price was. Google this year is focusing more on primary value by improving necessities like a battery, and pushing back on extra costly features like the motion detection sensor introduced with Pixel 4.
Google Pixel 5: Camera
Google phones elite camera and amazing picture quality are what they are known for one thing. Pixel 5 comes with an ultrawide lens to capture the widest scenes in a single frame.
It comes with a dual-camera setup. It boxes a 12.2MP dual-pixel wide camera with a 77-degree field view that offers electronic image stabilization and a 16MP ultrawide camera with a 107-degree field view.
Reviewers and users have always praised the "Night Sight" feature of Pixel cameras, and now Google has added Portrait mode in Night Sight, which will further enhance the experience of capturing low-light pictures.
Another added feature is the Portrait Light powered by AI, which adjusts for extra light if there's low lighting while capturing in portrait mode. The new 'Cinematic Pan' setting smoothens the video recording experience.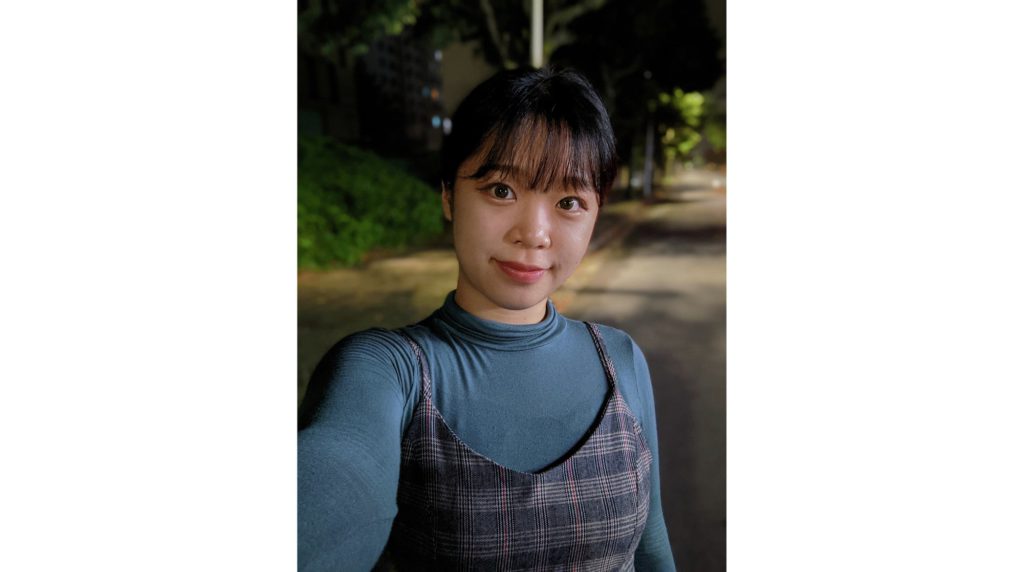 Google Pixel 5 comes with a 24mm 8MP front selfie camera.1.12 μm pixel width. Technically speaking, the front camera has a ƒ/2.0 aperture and an 83-degree field of view. The front camera misses auto-focus.
Google Pixel 5: Design & Display
It is a device made with 100% recycled aluminum keeping the environment in mind, and comes in two colors, Just Black and Sorta Sage.
The device has overall dimensions of 144.7 x 70.4 x 8mm and weighs 151g.
Unlike Pixel 4, Pixel 5 has an edge to edge display, which is the trend for most new phones — a 6″ full HD OLED smooth display panel with a 2340 x 1080 resolution. The screen has a 19.5:9 aspect ratio with a 90Hz refresh rate, and an always-on display. For protection, it is featured with Corning Gorilla Glass 6 screen. The display screen also has a punch hole selfie camera, which was initially introduced with Pixel 4a.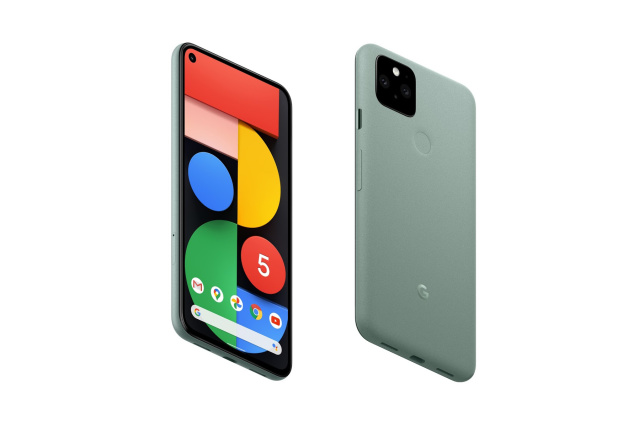 Other Specs
The phone has upgraded to 8GB RAM compared to 6GB on its predecessor. Pixel 5 too, like Pixel 4a and 4a 5G, has only a single 128GB variant. It has a stronger 4080mAh battery and supports 18W USB-C fast charging. Full-day battery life is expected from the device, which was not the case for Pixel 4a and faced criticism for it.
Since it supports both sub-6GHz and mmWave 5G, it will work with any significant 5G network. The phone comes with Google's Titan M security chip to keep your data on the device secure. It will get updates for the next three years. According to Google, its tools got a perfect score on an analyst scorecard for security features.
READ: Google Pixel 4 is no more secure until its next update 👎🏻
Google is offering three months trial for Google Stadia and Youtube Premium, along with 100 GB of storage on Google One. Google Play Pass and Gold/Silver Status on Play Points are also part of the deal that comes with purchasing Pixel 5.
Although Google Pixel 5 has some significant improvements, Pixel 4 users might find it weird to upgrade to the new device when they have to adjust to the absence of features like motion detection because they might have got used-to to it now.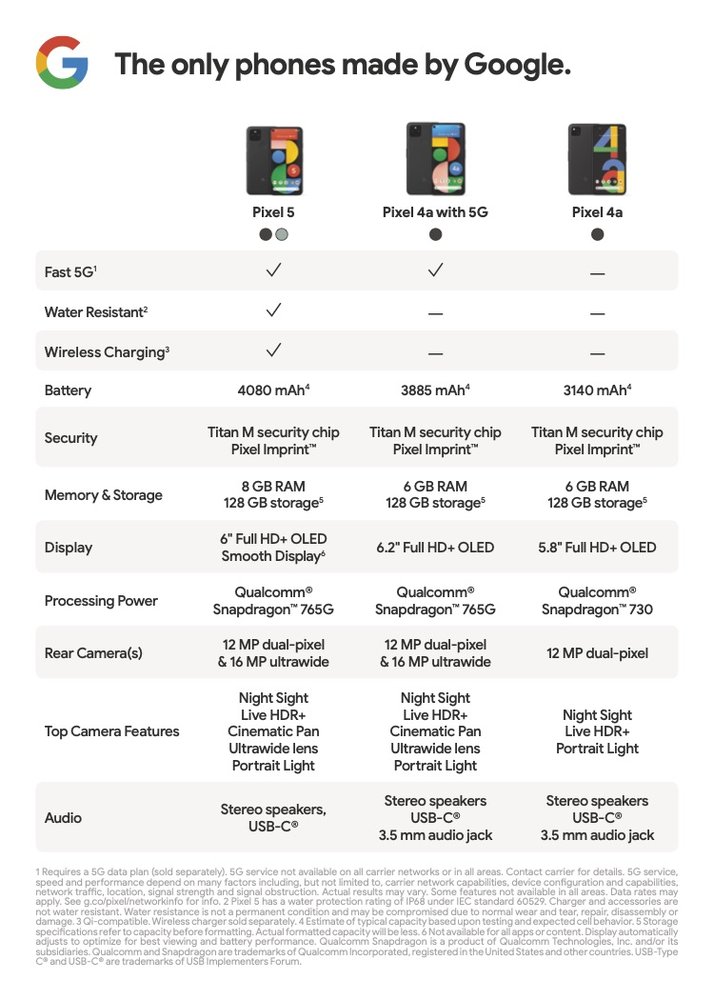 Images: Google