Your company must have employed software tools for the purpose of workforce management. But in order to determine the tools best suited for your company, you need to go through all the available options. This way, you can effectively make use of the tools to boost the productivity of your company.
There are always areas for improvement. Whether that's associated with HR practices, security surveillance or task management, there's software available for each purpose. It is important to bear in mind that these tools help increase efficiency by reducing the need for manual tasks. Keep reading to find out more!
What Are Workforce Management Tools?
These are software tools that help managers/employers in carrying out day-to-day tasks relating to management. These tools can be particularly useful for remote-operating companies. These companies are transforming work management for the better.
As new software tools emerge, it is important to know which ones are worth the investment and which ones are not. It is not only the efficiency of software that can determine its usefulness. Its applicability, in terms of features, should also be a top consideration when opting for these tools.
These tools help in tasks relating to HR and IT. It all depends on what a company is looking for. Before picking the right software for your company, it's important to conduct surveys to gather feedback from employees on areas that they think require improvement.
As an employer, you should move forward with the approval of the workforce. By doing so, you can effectively implement the software. You should target the areas that require assistance in management, like onboarding or monitoring, before coming up with solutions.
The ultimate aim should be to make routine tasks more manageable so that time is not wasted. There is a wide range of software options to choose from. Make sure you search for the right one for your company!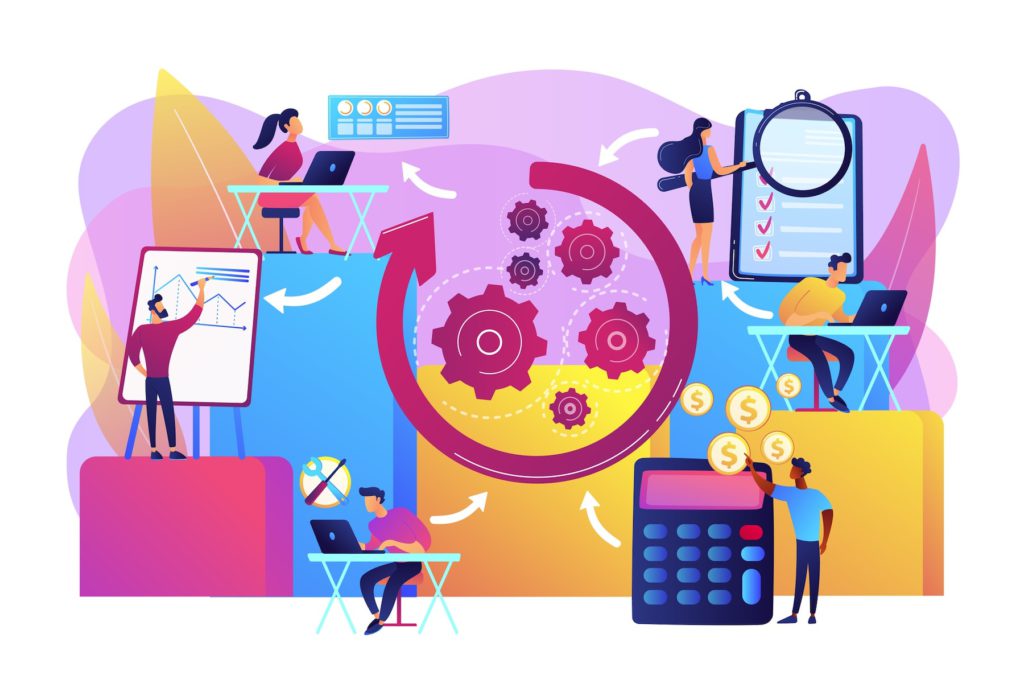 Top Workforce Management Tools!
We have listed some of the most popular management tools down below. If your company is not being effectively managed, then it can create serious challenges that can hinder productivity and performance. To save yourself from this trouble, invest in these management tools now!
Management tools can help employees save time and improve their satisfaction scores. However, you should always go through user reviews before deciding on software. You should not exclusively rely on software descriptions. Keep reading to find out whether you should employ these tools or not! Here's our list.
ADP Workforce Now
Do you struggle with time-tracking? Are you looking to manage your small-medium business workforce effectively? Look no further because ADP Workforce Now has you covered! It is armed with a range of features, such as payroll management, attendance tracking and performance reporting. In addition, they have a mobile app too. What's better than that?
It ranks as one of the best management tools available and has all the basic features and more! It can be a cost-effective option for anyone looking to delegate work tasks! It's also great in terms of accessibility. Invest in it now!
Homebase
This option is best for employers looking for ways to manage employee work schedules. In case of any shift change, this software will update employees with timely alerts! Employers can also work out an estimate of labor costs based on work hours.
Homebase is also a great option for improving employee satisfaction scores. How so? It's simple. This software tool enables employers/managers to celebrate their employees. It also assists workers in coordinating changes in their schedules. Try this amazing tool for your company now!
Hireology
As the name suggests, this tool can help you find the right candidates. As a result, it can help business owners improve their workforce. There are many businesses that make use of this powerful tool for their management needs.
It is efficient, and the user reviews suggest that it is worth the money. If your hiring efforts aren't working, then try this amazing software.
Uzio
If you wish to improve your payroll management and stay up-to-date with legal compliance, pick Uzio! The best part about this tool is that there's a free trial available for interested users! The features will surely prompt you to consider incorporating this tool into your company.
The best part about this software is that it allows employees to check their status in relation to benefits, leave approval etc. This improves the communication between the manager and the employee. It also reduces uncertainty. It should be the perfect tool for your company. Try your luck at it now!
BlueYonder
This software tool can be incredibly useful for HR managers looking to reduce employee turnover. It has both basic and special features, ranging from schedule management to labor compliance. By taking on the responsibility of these essential tasks. This software helps employers increase efficiency.
BlueYonder also has built-in security settings that can reduce the risk of cyber attacks. It is an excellent workforce management tool and one that any company would benefit from. It also offers customised pricing based on a company's requirements. If you're a small business owner, you should try out this tool now!
Papaya Global
This option is great for international workforce management purposes. This software provides payroll analytics and data security. In addition to the basic features, it is excellent for gathering information on employees.
This incredible software can help process cross-border payments! It can be highly useful for employers who avail outsourcing services. This feature reduces uncertainty relating to payment processing. An efficient software like this one can benefit all companies who acquire it.
Rippling
This administration software can be game-changing for companies! It can speed up the onboarding process and free up precious time. It also has the amazing feature of device monitoring. This can work great for businesses that operate remotely.
If you want to improve your HR and IT department, pick Rippling. It seems to be promising, considering the user reviews. You should download this now and get a better idea of it yourself.
Oracle
This amazing workforce management software can help users save time by taking on tasks like employee leave management, incident reporting and KPI's. This can work wonders for organizations in terms of increasing efficiency.
Oracle is great for handling basic management tasks. There is also the option of flexible scheduling. It is an excellent choice for a management tool and has amazing features. Try it for yourself now!
UKG Workforce Central
If you want to improve employee attendance management, analytics, and leave management. Then UKG Workforce Central is the way to go. It is an AI-powered tool that helps in automated data tracking. This can be a powerful addition to any organization.
What makes this tool unique is its wide range of features. It qualifies as great management software and can enhance your workforce's combined productivity. It can work great for those companies with a hybrid work model.
Paylocity
Equipped with automated time-tracking and built-in templates, Paylocity can be a great addition to your company. You should use this now for carrying out HR tasks.
This option works well for both small businesses and large ones. Try it out now to save time and make your workforce more manageable.
SAP Success Factor
This incredible tool can work great for management purposes like HR tasks. In addition, it can be particularly useful for the purpose of information technology. In addition, it can work especially well for the purpose of attendance tracking.
It can also be a great help in managing employee records. It can work in the favor of international company owners who require this data.
Replicon PSA
The Replicon PSA provides users with real-time reporting on business processes. It also regulates employee salary payments. By doing so, it reduces the chances of human error. Software such as this one can be extremely useful for employers.
You cannot go wrong with this software option. It covers all the basic features of a management tool, such as budgeting and scheduling. Try it for yourself now.
BambooHR
This is an employee database software option. It can work great for employers/HR managers for the purpose of managing employee data. It can greatly assist in carrying out HR-related duties.
BambooHR is a well-reputed business software used by employers/HR managers. Its wide range of features assists in routine HR work. It also helps in maintaining compliance and has in-built metrics for employee performance.
Quinyx
Are you looking for a tool to get accurate business insight? Quinyx is the right pick for this purpose. It is great for attendance purposes too. If you struggle with employee engagement, this tool can help you fix that.
It allows users (employers) to carry out surveys to determine how employees feel regarding their company. This software also offers advanced analytics. This is a multi-purpose management tool that can optimize labor productivity. Check it out for yourself now!
Deel
This is another global workforce management tool. It enables hiring from 150 plus countries. In the age of outsourcing services, what's better than this option? In addition, it helps employees with payroll management and basic HR functions.
Deel should be a great option for your company. The features it offers seem to be promising. The functions it offers seem to be worth the subscription. If you have international contractors, you can make use of this tool for efficient payment transfers. Try it out for yourself now!
Oracle HCM Cloud
To make the lives of employees and employers easier, this mobile management tool offers the perfect solution. Its mobile app works great for instant communication. This option is also amazing for tracking employee productivity. It seems like the complete package!
There's more to it. If your business is operating globally, you can have easy access to employee leave status. This can significantly improve your business. You may require the skill to use this management tool, but it will be totally worth the effort once you do. Download the mobile app today!
GreytHR
Do you want to simplify document management for your workforce? Try GreyHR now! It has millions of users because of the range of amazing features it offers. It is also an incredible onboarding software.
GreytHR also has a mobile app. It allows access to employee portals. This can be a wonderful tool for your business. Make management easy by downloading this tool. Find out for yourself!
iSolved
This software solution has amazing user reviews. It can help manage employee benefits. In addition, it is best for enrollment as well as administration. If you want to have an efficient workforce, then you should invest in this solution.
iSolved simplifies routine work and makes the job of employers and managers easy. This can be a great option for any business. Try it out for yourself and see. It also has a mobile app called iSolved Go.
Workforce Management: Teamwork Makes the Dream Work!
As businesses become more global, the need for effective management has intensified. These software solutions enable employers/owners to achieve their business goals by improving workforce productivity.
It has become impossible to imagine a company operating, either remotely or in-office, without making use of communication platforms like Slack or management software like Trello. These tools have become an integral part of the workforce, and management seems impossible without them.
These tools are implemented by business owners to optimize workforce performance. It's important to understand the importance of these incredible tools and the role they play in company growth and success. In the present day and time, both small and large companies are utilizing this innovation to their full advantage.
As new management software emerges, the future seems bright for workforce management. If you haven't yet employed management tools into your company, what are you waiting for? Try them out now and watch your workforce transform.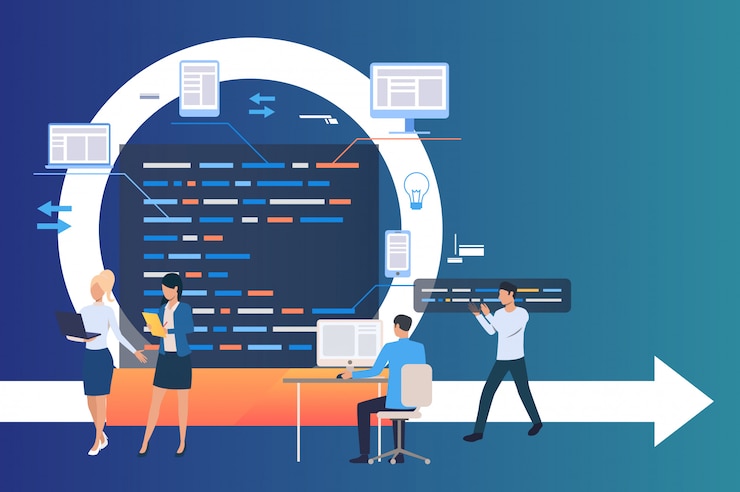 Workforce Management Tools: What's New in 2023?
HR analytics seem to be infiltrating the corporate world. In 2023, it is expected that employers will increase their reliance on tech tools to improve their workforce in terms of efficiency, productivity and innovation.
ChatGPT's debut is a conversation starter in the corporate world. This AI chatbot can revolutionize workforce management if implemented. From carefully-crafting business emails to employing problem-solving in decision-making processes, this powerful tool covers just about anything.
An innovation like this one is just a sneak peek of what the future will look like. Despite concerns from AI developers and the general public, there seems to be a surge of digital solutions for workplace management. It's best if employers utilize these tools to their advantage.
If you have anything to share about workforce management, feel free to let us know in the comment section down below!
Featured Image: People Managing People
---