From fast-food chains to service oriented franchises, we present some incredible options for businesses you can franchise in 2023. You can become the proud franchisee of your favorite fast-food brand by keeping a few things in mind. This low-risk investment typically requires high initial costs. Therefore, it would be best for millennials or older generations to opt for this business idea. If you're wondering where to direct your savings, try your luck with franchising.
What Exactly Is a Franchise?
A franchise is a permit of sorts. It enables an individual, or 'franchisee' to operate a business under certain terms and conditions. The original business owner or "franchisor" sets these conditions. With this kind of business idea, there is an existing business model to work with.
This type of joint venture involves the franchisor granting permission to the franchisee to use the brand's image, expertise and knowledge for the sale of their products/services. There is a substantial amount of revenue to be earned with this type of business.
The Benefits of Franchising a Business
There are numerous benefits of franchising a business. However, it is important to understand that this type of investment is better suited for millennials or those from a prior generation. This is because the eligibility criteria of most franchise agreements are more befitting to these age groups.
The initial investment required for this business idea can be quite high. There are also other additional requirements that individuals need to meet in order to set up a franchise.
Low Risk Investment
The risks associated with franchising a well-reputed business are close to none. This is because most brands that offer franchising are already established and have an existing clientele. This customer loyalty mitigates the risk of a franchise failing.
If the conditions are favorable, then there's a high chance of a franchise being successful. This makes franchising a profitable idea for many investors and entrepreneurs.
Higher Profits
This benefit makes franchising an attractive business idea. As opposed to building your own business from nothing, a franchise has a much higher probability of success. The high ROI associated with franchising is a bonus.
The reason why this type of investment has a high probability of success is because there's an established loyal customer base and an operations manual to work with. A franchisee simply has to overlook the operations and ensure proper management.
Established Customer Base
If you're franchising an established brand, then you'll benefit from its customer base. You will already have an audience to market to. Most businesses that are just starting out have to spend a lot of time and money on marketing. This can be an exhausting process.
With a well-reputed and established brand, there's an existing loyal customer base. This can strike gold for businesses. The profits start coming in from the get-go.
Franchise Requirements
There are certain requirements that franchisees have to meet in order to start a business. The terms and regulations vary from brand to brand but the standard requirements are as follows:
Legal Requirements
There's a lot of legal paperwork involved with this business deal. It is important for aspiring franchisees to realize that purchasing a franchise is no easy feat. These documents involve a disclosure agreement, operations manual and financial statements to name a few.
It is crucial to note that this business is a joint venture. This business is profitable to both the franchisor as well as the franchisee. To avoid any legal repercussions, it is crucial to meet the legal requirements.
A Solid Business Plan
For any business to be successful, a solid business plan is essential. There are numerous attention-demanding components of a business plan. These include; an executive summary, company description ,financials, management structure, and other important elements.
Without this essential document, no successful franchising can take place. Whether it's a startup or a franchise, a business plan is absolutely essential for the establishment and success of a business.
Effective Franchise Management
There's a lot of responsibility that comes with opening a franchise. It is crucial to have a proper management system for your franchise. There are different areas of business that require management.
For example, technology, marketing, and finance. These crucial aspects all require effective management. Poor franchise management can be detrimental to the sales and the image of the brand. If you think you have what it takes to operate a franchise, consider investing your savings into this lucrative business.
Best Businesses to Franchise in 2023 
There are endless routes to take when it comes to franchising. From popular burger brands to service-oriented businesses like fitness centers, there are a multitude of options. It is of great importance to pick a business logically.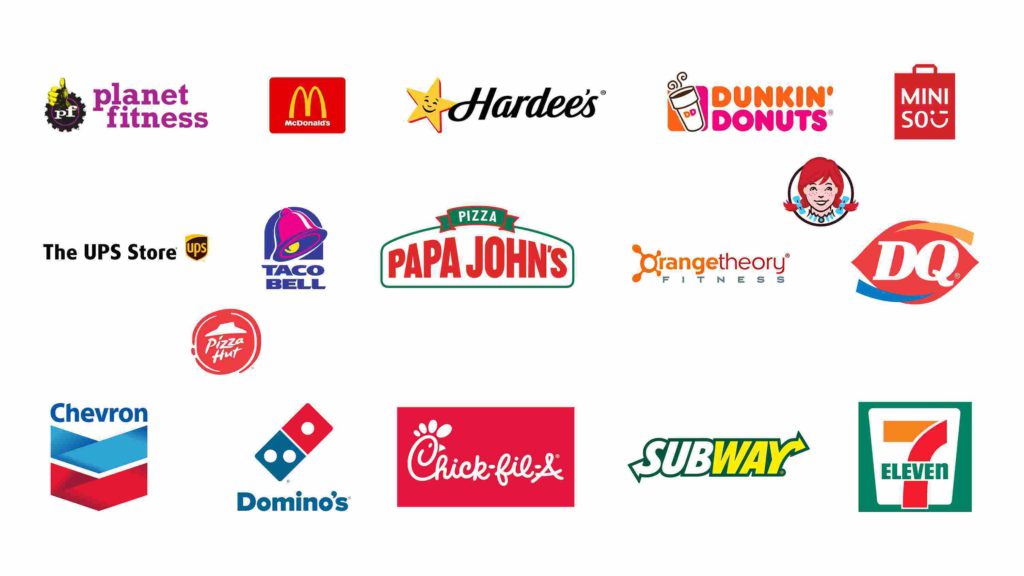 There are many products/services that are on their way to becoming outdated. For example, CD's and DVD's. It would be ideal to choose a brand that sells items that have high potential for sales. By doing so, franchisees can significantly minimize the very real risk of failure.
Planet Fitness
If there's one trend that is gaining traction among the younger generations, it's fitness. This is why Planet Fitness is an excellent choice for a business franchise. By opening up a Planet Fitness gym, you can ensure high profits.
Mcdonald's
This brand requires no introduction. This fast food chain reigns supreme, which is why you should consider investing in it. A Mcdonald's franchise entails a considerable investment but reaps huge profits. It is an option definitely worth considering.
Hardees
Thanks to pop culture, burger brands have a never-ending demand. This is why Hardees makes a great choice for a franchise business. There are many benefits that come with owning a Hardee's franchise like advertising help and program implementation guidance.
Dunkin'
This classic franchise has been around for eons. It recently rebranded itself by changing its name to Dunkin'. To appease Gen Z, this brand has partnered with TikTok stars like Charli D'Amelio. The success of this partnership is evident to see on social media platforms.
Miniso
This retail store's franchise can prove to be profitable for franchisees. It offers lifestyle products and is a popular shopping store for all generations. There is something here for everyone. By going through the sales record of this business, franchisees can choose to invest in a franchise.
The UPS Store
There is a heightened demand for the services offered by UPS stores. By opening a UPS store, franchisees can expect high profits. This brand is recognized because of its top-notch services. There's an established customer base of this brand which makes it a great option.
Taco Bell
This loved-by-all fast-food chain is a great selection for a franchise. The consumer demand for Taco Bell is evident to observe on trending social media platforms. The sales records of fast-food chains like Taco Bell are typically much higher than other types of businesses.
Papa Johns
There's little that could go wrong with a pizza franchise. There's a high consumer demand from the Gen Z, Millennials and now Gen Alpha for this fast-food favorite. This popular brand prizes its customer service, which is one of the reasons why it's so popular among people.
Orangetheory Fitness
This fitness brand provides franchisees with the incredible opportunity to operate their very own Orangetheory fitness franchisee. It asks franchisees to show skill-based experience as an upcoming entrepreneur. This brand uses fitness and technology to their advantage.
Dairy Queen
This ice-cream company has more than 6800 stores worldwide. This number is reason enough for franchisees to invest in it. There's considerable support from regional managers for franchisees to operate this multinational company.
7-Eleven
Convenience stores and high profits go hand in hand. The great part about franchising a 7-Eleven is that this brand offers financing to franchisees. This can be an incredible opportunity for potential investors.
Domino's
This pizza brand is well-established and offers a great deal of support to franchisees. For opening up a domino's restaurant in the US, the franchisee candidate needs to have a minimum of 1 year experience as the general manager. Go through their international website to seek the right information.
Chevron
Don't let the onset of electric vehicles dissuade you from buying a gas station franchise. This is, without question, a highly profitable franchise option. This investment entails high initial costs and additional eligibility requirements. However, once established, a Chevron gas station can work wonders for you.
Subway
As healthy food options are becoming more popular, Subway presents an incredible opportunity to potential franchisors. The franchise fee varies from country to country but it is a reasonable sum considering the potential profits to be earned. Invest in this popular brand now!
Chick-fil-A
This fast food chain has a highly competitive franchise approval process. But, if you manage to get approval, it can reel in considerable revenue for you. The popularity of Chick-fil-A is clear to see. Why not try your luck with this business franchise?
Wendy's
This is another fast-food business that is up for grabs for franchisees. This business offers investors an exciting opportunity to own a franchise. This quick service restaurant has over 7000 stores internationally. For further entrepreneurship-related details, you can go through their website.
Pizza Hut
This pizza brand has maintained its standing for a long time. It's a family favorite for just about everyone. For franchisees, Pizza Hut offers them the chance to operate a store in their country/area. This franchise is beloved by people and is bound to strike success.
The Challenges of Franchising
As with any other business, risk is bound to follow with franchising. However, most of these challenges are manageable, if not avoidable. It is best to keep oneself informed about the inner workings of a franchise business.
The perks of running a franchisee greatly outweigh the risks and challenges. If you think you can take on this great responsibility, you should consider investing in it. Here are a couple of things franchisees need to pay attention to.
Lack of Authority
Despite the profitability factor, franchising comes with its own set of challenges. A low level of control over important business processes is one of them. The franchisee is expected to 'manage' the business as opposed to control it.
For example, franchisees are likely to rely on the supply chain or marketing team of the franchisor's choice. This can end up contributing to a lack of authority over the business. However, the existing business model provides safety to the franchisee.
High Initial Investment
The initial investment is often sky-high. After all, brands put time and effort into building the brand's image. It takes years for a successful business to make a name for itself. Therefore, it's only logical to expect a high franchise fee.
This investment can prove to be highly rewarding. It ranks high on the list of profitable business ideas in 2023. If you're new to the franchising business, it would be better if you picked a business that does not require a high initial investment. By doing so, you greatly minimize the looming risk of financial loss.
Limited Creative Freedom
With franchises, there's very limited creative freedom. This is because the brand comes with a ready-made logo, theme and tagline. Franchisees are often instructed to rely on the existing marketing campaigns.
This makes franchising an unattractive business idea for aspiring young entrepreneurs. There is still a lot of control when it comes to management. As a franchisee, you are responsible for overlooking all business operations. This can be a huge responsibility to take on.
Impact of a Financial Downturn
The risk of a recession hovers over all types of businesses and franchise is no exception. To reduce the impact of a recession, franchisees should opt for sectors in the business industry that are least likely to be heavily affected by a financial downturn.
For example, grocery stores will always have consumer backing. It is undoubtedly crucial to plan for the long lasting stability of a franchise. Therefore, the risk of a recession should be taken into account when opting for a business to franchise.
Risk of Being Shut Down
If the franchisee fails to comply with the rules and regulations of the business, it can get shut down. This is an always-present risk and one that can be consequential for the business owner. The multitude of factors that influence the probability of a franchise closing are typically mentioned in the franchise agreement.
To avoid this risk, franchisees need to ensure high-quality management. It is vital that the guidelines of the franchise agreement are followed. By doing so, franchisees can avoid the chances of having the franchise shut down for good.
How to Pick the Right Franchise?
There are certain factors franchisees should take into account before selecting the right business to franchise. These can help prospective franchisees direct their investment to the right business.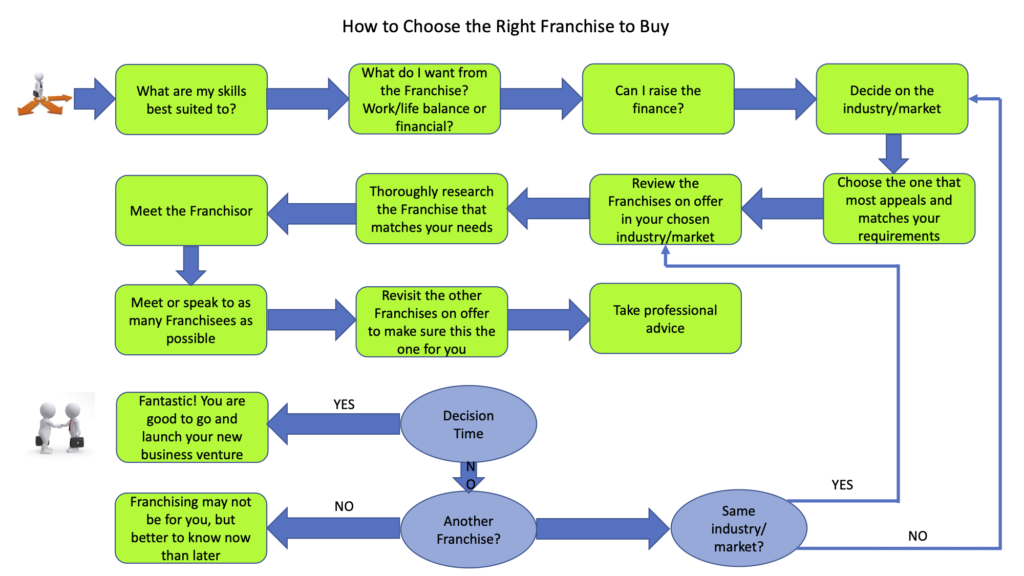 Sales Record
This factor is crucial. The sales record can inform investors about the level of success they can expect from opening a franchise. The sales activities of a brand can be extremely useful when picking a business for the purpose of franchising.
This is a top consideration for choosing a franchise. You can seek information on the website of Trade Associations to find out the sales performance of a company. Business magazines and journals are also excellent sources for this type of information.
Economic Conditions
The economic conditions have to be favorable for a franchise business to work properly. There are some economic factors that influence the sales success of a franchise business. For example, the operation costs can vary from area to area.
The material, labor and service costs play an important role in starting a business franchise. It is best to explore all the options in the market to choose the perfect one. When researching the area for a franchise, it's essential to remind yourself that the end goal is to maximize profits.
Consumer Demand
The consumer demand for products/services is a decisive factor for many franchisees. For example, TikTok is a powerful platform filled with influencers/de-influencers. If a certain product/service is being promoted on such a platform, it can signal high profitability.
Aspiring franchisees should look for businesses that have potential for growth. This can be determined by assessing the consumer demand for the products/services sold by a particular brand. The potential, in terms of making sales, of a product or service is crucial when picking a business to franchise.
Corporate Social Responsibility (CSR)
In 2023, CSR is set to be a determining factor for consumer behavior. This is why franchisees should go through the stance a brand maintains on CSR. From ethical manufacturing practices to environmental concerns, businesses need to be careful in this regard.
The CSR stance of a brand can be detrimental to franchise success. It is incredibly important to research the practices employed by brands. By doing so, prospective franchisees can pick the right business. The modern consumer has high standards when it comes to associating with a brand or the products it offers.
Brand Reputation
This is another central consideration for potential franchisees. If the brand image gets tarnished, then it can affect the sales of the franchise business. This is why it's important for potential franchise owners to go through online reviews of the brand they choose to opt for.
For example, IHOP received backlash from social media users for their marketing campaign which focused on "personality pancakes". This caused the brand to receive a lot of criticism by Twitter users. This can even lead to consumers boycotting certain businesses.
Location
The geographic location is another determining factor of franchise success. This is because the operating costs differ from area to area. This can negatively or positively impact the profits earned from the revenue generated.
This factor is supplementary to the economic factors. Therefore it is important for franchisees to pick a location with favorable conditions. For example, material and labor costs etc. To make the most out of the business, location should be selected after careful consideration.
Franchise Fee
Depending on the brand you are looking to franchise, the franchise fee can vary according to the popularity of the brand. It is important for franchisees to predict and assess the ROI of the business to avoid financial loss.
By conducting a cost-benefit analysis, potential franchisees can determine whether or not they should sign the agreement. There are also additional fees that accompany such a business. It is vital to consider all the expenses before embarking on this venture.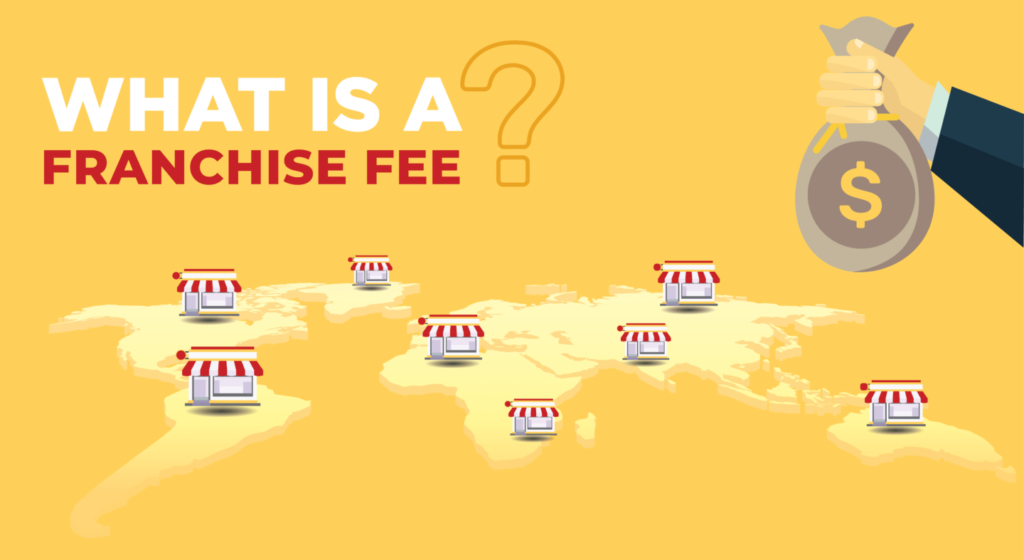 Franchising: An Entrepreneur's Dilemma
For many, franchising a business is one of the surest ways to kill one's entrepreneurial spirit. This type of business deal comes with a set of defined rules and regulations and requires the franchisee to take on a managerial responsibility.
With one's own startup, there's room for experimentation. There's a chance of striking gold with product innovation, something a franchise business does not offer. This can lead entrepreneurs to a dilemma. Profits or ownership?
In 2023, eCommerce entrepreneurs have painted a hopeful picture of startup success. For risk-takers, eCommerce businesses are a fabulous option. For those who seek financial stability, franchising can be a good option.
Business Franchises: Relevance in 2023?
Business Franchises are set to remain relevant in 2023. Food services remain a top category for business franchises. However, there are many business sectors to choose from. It all depends on the products/services that are trending.
It would help franchisees to go through social media platforms to determine the right business to franchise. There's a lot of influence from pop culture in driving consumer behavior. Don't let go of this golden chance to invest and earn high profits.
Featured Image: Hubspot Blog
---