You might have attended lots of branded or non-branded events in your life. From trade shows to seminars and launch events, these events aim to engage the audience. These events are different, but the idea behind all these is to create awareness and build loyalty. That's why the brands recognize the importance of event marketing. They are incorporating it to educate, inspire and engage audiences uniquely. This article will teach you how to leverage event marketing for your business.
Understanding Event Marketing
Event marketing is organizing and executing an event to promote products and services. Brands can either host, sponsor, or attend events as an exhibitor. The events can be arranged on the ground and virtually.
To understand it in depth, brands can organize events for product launches, collaborate with other brands for sponsors or even arrange a stall at an exhibition. Using events as a marketing channel gives prospects unique interaction with your company. It offers an actual image or sense of the company's perspective and personality.
Besides connecting your business to prospects, the customer data you collect from sources enables you to know about your customer. Most marketers are adopting this technique to personalize the content for the customers. It helps businesses to fulfill the demand generation mix.
How Event Marketing Works?
Event marketing works differently for different occasions. It helps brands to build relationships with potential prospects and gain new leads. Another way for event marketing is to attend as a guest. A company official can promote products and increase awareness by sponsoring events. So, whatever tactic you use for event marketing, make sure it helps you achieve your business goals.
Types of Event Marketing
Businesses can hold several event marketing types both offline and online. Let's unpack the common event types that you can use for marketing.
Conferences
Conferences are large-scale events mostly held by B2B and B2C businesses. This event is mainly organized by one major company, sponsored by smaller brands. Conferences are usually organized to shed light on more significant issues. For example, this event type offers one main agenda to talk about. It focuses on educational speeches from industry leaders and experts.
Trade Shows and Fairs
Trade shows are events organized by companies specific to the industry to showcase their products and services. These events are typically held in large spaces. Marketers chose this platform to offer prospective customers an opportunity to test products in real-time. Also, companies need to know about competition in specific industries.
Networking Events
Networking is important when it comes to expanding your business circle. Such events allow you to meet professionals relevant to your industry to have visibility of the current market. These events are usually held in small spaces and don't require big auditoriums.
Seminars and Workshops
Seminars and workshops are held to educate attendees about specific topics or subjects. For example, these events involve training and teaching attendees how to complete particular tasks. Helpful tips are provided to visitors about improving their life using specific products. People who attend these events gain valuable skills to implement in their professions. For example, Samsung mobile conducted a workshop on 5G. It presented the benefits of using 5G in our daily lives. The brand subtly incorporated how the company is providing high-end 5G smartphones. This is how workshops work.
Sponsored Events
Sponsoring events leads to building brand awareness. Companies usually sponsor big-scale events like festivals, sports and fairs. The sole aim of sponsoring an event is to generate brand awareness for the brands. While for the event organizers, it's more of generating money to run the event. The brand's name, logo and signage are displayed in several event spots.
Benefits of Event Marketing
Event marketing has the potential to unlock several advantages for the business. Let's explore some of them.
Helps Understand the Buyer's Persona
One of the key benefits of having event marketing incorporated into your business strategy is to know the buyer's persona. This is the most evident reason why businesses choose event marketing. It helps you understand the buyer's perspective on products and services. With the help of face-to-face conversation, companies gather valuable data and customer feedback. When they get feedback, it helps in making the right decisions for the company.
New Connections
Workshops, festivals and sponsored events do not require a structured guest list. Guest lists usually include people you know, but such events are open to the public. One of the main advantages of holding such events is making new connections. People inquire and examine your products in real-time. Such interactions help form new relationships, which ultimately turn into conversion later on.
Increased Customer Loyalty
Since event marketing allows consumers to interact and experience products in real time, it develops emotional inclination among consumers. If the event delivers well-structured, organized customer services, it increases loyalty.
Lead Generation
Event marketing is also helpful in lead generation and conversions. If your brand succeeds in delivering memorable experiences to consumers, you will likely gain leads. The ultimate purpose of holding an event is to generate leads and convert them into conversions. One of the best tips to generate leads through events is to provide relevant information. Addressing their problems, offering solutions and keeping following up after the event. Also, you can give free consultations and tour the facility for better visibility of how the business works.
Top Event Marketing Strategies
Now we have covered the basics; it's time to dive deep into the best strategies for event marketing that work. These strategies will help you meet your following event marketing goals.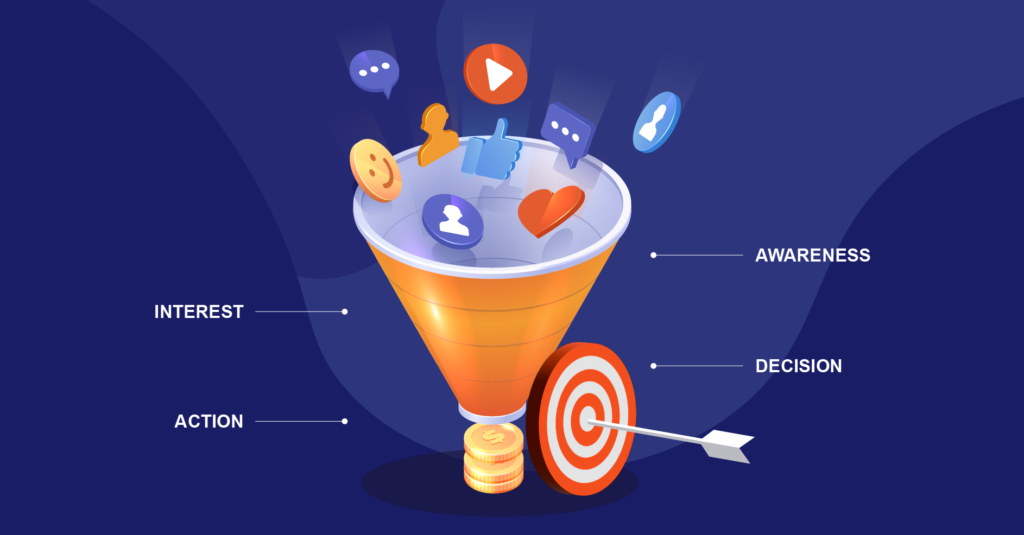 Collaborate with Influential Guest Speakers and Influencers
The best and tested way to attract audiences to your event is to collaborate with influential personalities. These personalities include famous guest speakers (relevant to the industry) and social media influencers. People draw in numbers to events that offer the appearance of such personalities. They believe they will learn and acquire great insights about the industry.
Livestream Your Event
The worldly chores now spin around technology, people get inclined to live events. That's why livestreaming on different platforms simultaneously is the marketer's go-to marketing strategy. Companies get more mileage out of online events. To make the most of live events, you must record the live stream and make the videos available for people who missed out on this.
Create Buzz Before Event
Creating buzz before an event is becoming a norm for many businesses. As businesses want to generate hype in conjunction with building awareness. The best way to start pre-hype is to post teasers of the guests attending the event. Another way is to create blog posts, and make day-to-day updates on social media profiles. This will not only help in posting regular content but a good way to entice people to register.
Encourage Attendees to Like, Comment and Share
When we say like, comment and share, companies want to encourage UGC. Consumers are more inclined toward user-generated content as it influences their purchase decision. Instead of promotional material, consumers prefer UGC. So, the best way to get UGC is to ask attendees to share their experiences about the event. For example, they can constantly post on their social platforms about before, during and post-event activities. Hashtags are another helpful way to identify your event.
Make it Accessible
While promoting your event, you need to be active, prompt and available to interested consumers. Offer easy access to sign-up, register and information when needed. The information must be readily available on your website and social media.
Refine Your Event Marketing
With many other marketing types, success is often connected to a good strategy. These strategies allow you to make an impact building up to the event. Choosing the right strategy for your event marketing will help you carve your marketing goals. This will allow you to take the right steps to achieve your event goals. It will enable your business to reach the maximum number of consumers and achieve more ticket sales. Event marketing, when done right, improves the ROI of your event budget. Additionally, with a cohesive strategy, clear objectives for promoting event marketing will increase the chance of acquiring new leads.
Featured Image: Pixilla
---