Augmented Reality is no longer folklore but is now being incorporated into various industries such as retail and manufacturing. Researchers are spending funds on the expansion of AR to keep up with the consumer's increasing demand. This technology is hugely beneficial, and we would look into some of its benefits in this article, so without further ado, let's dive in.
Augmented Reality Benefits
Out of The World Customer Experience
The key advantage of using Augmented Reality is that it helps create a unique digital experience. This technology blends aspects of both physical and virtual worlds. When implementing AR, no special hardware or software is required.
In today's digital age, smartphones are widely available, which creates an opportunity for brands to implement AR technology. The widespread availability of smart devices enables companies to create an immersive and engaging experience.
An AR experience is different from that you experience on other platforms as the latter is restricted to the virtual realm or the physical world. Let's take an example to help you understand better.
Brand X has a physical store and sells a variety of patterned shirts and trousers. Now you can't try them all out, and that's where AR technology comes into play. You can point towards the said shirt and see whether it suits you. Through AR, you can also tag the products and find the sourcing material for the item. This would be helpful if you are socially conservative and want ethically sourced goods.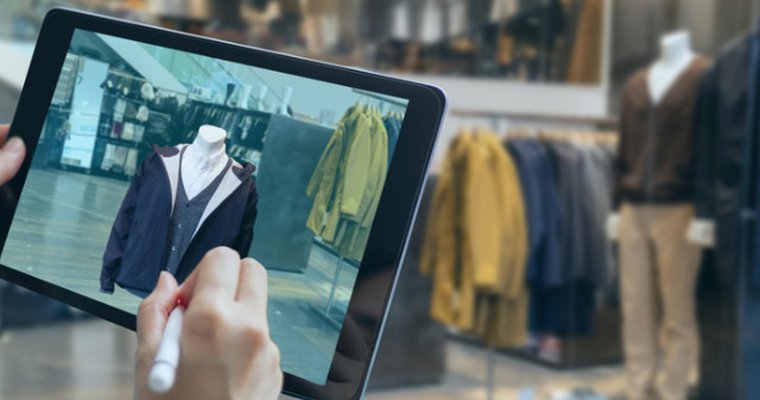 Eliminates Cognitive Overload
There is a persistent problem in the market that AR intends to solve. When one is focused on achieving a task, manuals and pages of information can become a hindrance to understanding the said task. This is a huge problem for Gen Z, who want rapid results while working smartly.
It has created a need for AR technology that eliminates cognitive overload. This results from being exposed to huge data and can lead to frustration. Eventually, this disrupts the decision-making process.
Here comes AI into play! This technology presents information in a concise manner followed by digital snippets. It eliminates the need for users to process and interpret information, allowing them to make effective decisions.
We would consider the example of a rating system that contains metrics. It would allow individuals to make quick decisions. Therefore, the benefits of augmented reality
Skyrockets User Engagement
Initially, AR was deemed as a technology appropriate for gaming and entertainment. But now has slowly been seeped into the corporate world. User engagement is one of the critical factors that would help drive brand loyalty. This is especially useful for new ventures as it would allow them to acquire new clients.
Brands can make use of this aspect when creating interactive ads, store signage and QR product labels. It would allow individuals to access information and retain it for longer.
Reduces Language Barriers
AR serves as a bridge between individuals hailing from different regions. It allows for a seamless flow of information from one party to another. The impact of AR would be seen in a plethora of industries such as sports and entertainment.
This technology can potentially disrupt the airline industry as people from different places can communicate with one another. An AR program can display subtitles or text in their respective language on top of the pre-existing text. This technology would bring the world together and help in the formation of a community where language is no longer a hurdle.
Generates Analytics
Businesses can use AR technology to generate analytics when conducting marketing research. It's the core aspect when a company wants to scale its operations. The combination of hardware and software enables data to be gathered from various sources.
It's a much better and seamless way to collect quantitative and qualitative data compared to conventional methods. When integrated with your company's website, AR technology can give you insights into what the consumers are looking for. For example, if you run a retail store, you can allow your customers to try on various clothing items. This would allow users to make an informed decision and become loyal customers of your brand.
The Future is Augmented Reality
As humans, we are inclined towards staring at screens of different sizes, whether phones or tablets. In recent times, our reality has been redefined due to the presence of AR technology. Future ventures would make use of AR to help create differentiation. We would likely see this technology get more evolved and take over different sectors by storm.
---