Apple today has announced the next generation budget iPhone SE in a press release – previously rumored as iPhone SE 2, iPhone SE 2020, and iPhone 9. The new iPhone SE is the successor of the previous generation released in 2016 with the same name. Named as just "iPhone SE," it will cost $399 for the base model — with amazing specs like Apple's fastest A13 Bionic chip, the one used in iPhone 11, and a single-camera system.
The new second-generation iPhone SE shares a lot of design characteristics with the iPhone 8, which Apple discontinued today. The new iPhone SE, like iPhone 8, has a small 4.7 inches display, bezels, Touch ID, a single-camera on the back which Apple claims to be the best camera in an iPhone ever. However, with the latest and fastest chip under the hood, iPhone SE is a beast for playing games and using augmented reality apps.
Unlike the recent iPhones but more like the iPhone 8 and iPhone 7, the new device is not swim-proof or water-proof. Instead, it has a water resistance of up to 1-meter for 30 minutes, which roughly puts it in the IP67 category. 
iPhone SE 2020 Specs
Front Camera
7 MP
Rear Camera
12 MP
Display
4.7″ Retina HD display
Storage
64GB, 128GB, 256GB
Chip
A13 Bionic
Price
$399, $449, $549
RAM
3 or 4 GB
Battery
Undisclosed mAh
Supports 13 hours of video playback
Weight
148g; 5.22 oz
Supports Wireless Charging
✔️ (Qi)
Supports Fast Charging
✔️
Touch ID
✔️
Face ID
❌
Dual or Tri Camera Setup
❌
Supports 8K Recording
❌
Water Proof
❌ (IP67)
USB-C
❌
5G
❌
The Cheap iPhone
Apple has been experimenting with cheaper iPhones for a very long time. Its first adventure with iPhone 5C released in September 2013, did not go well, and Cupertino giant not launched anything as low-end or budget-friendly till March 2016, when it released iPhone SE.
Nevertheless, the intentions were more apparent when Apple shifted the production of first-generation iPhone SE (2016) from China to India in 2017, that Apple wanted to use the low-budget iPhone SE as a strategy to enter low-income markets.
In 2018, Apple released the S version of the 10th anniversary bezel-less iPhone X. The iPhone XS and XS Max were released with a low-budget variant iPhone XR. The iPhone XR was an all-screen design with the option to choose from six colors. It came with 6.1-inch "Liquid Retina" LCD display and a single rear camera. iPhone XR had a starting price of $749 and it was one of the most successful phones by Apple and best-selling smartphone for the year 2019.
READ: iPhone XR is the best-selling smartphone this year
With the launch of the iPhone XR, Apple discontinued the iPhone SE 2016. For some time, rumors were that iPhone SE 2016 would be the last iPhone in SE series. Later, the word was in the air that Apple will be launching an iPhone 9, which would be based on iPhone 8, but it looks like Apple decided to stick with iPhone SE moniker.
Mung Chi Kuo, an analyst based in Hong Kong who has a reputation for accurate predictions told, Apple will launch a new 4.7-inch iPhone SE in 2020. According to Kuo, it is expected an iPhone 8 Plus alternative will be launched in 2021, which will be called iPhone SE Plus. Apple has not confirmed it yet.

With iPhone 11 as the low-end phone launched later last year, it looks like Apple is giving users two choices as entry-level phones. iPhone 11, which is more like an iPhone XR successor, and iPhone SE 2020 as the successor of the original iPhone SE.
The previous-generation iPhone SE 2016 was a combination of small size, high-end performance and affordable price, which people loved, according to Phil Schiller, Apple's head of marketing. "The new second-generation iPhone SE builds on that great idea and improves on it in every way — including our best-ever single-camera system for great photos and videos — while still being very affordable," he added.
iPhone SE 2020 Camera Specs
Apple claims iPhone SE 2020 has the best single camera in an iPhone ever. iPhone SE 2020 comes with a single rear camera of 12-megapixel with ƒ/1.8 aperture and up to 5x digital zoom.
On the front side, we have a camera of 7-megapixel with ƒ/2.2 aperture which can record 1080p videos at 30fps.
The rear camera can record 4K videos at a smooth 60 FPS. It supports next-generation smart HDR for photos and extended dynamic range for video up to 30 fps, which can help to intelligently re-light the recognized subjects in a frame for more natural-looking images and videos with stunning highlight and shadow details.
Apple has been able to place a lot of importance on camera due to the modern algorithms combined with fast performing A13 Bionic chip. The chip is one of the best chips in the market to perform machine learning operations and capable of high-level image processing to provides a whole new computational photography experience, which is even better than iPhone XR and iPhone 8.
What makes the rear camera one of the best is the capability of stabilization. It provides OIS (optical image stabilization) for video and time-lapse recording as well as provides the Cinematic level of stabilization at 4K (rear), 1080p, and 720p (rear + front) for more dramatic results.
Cinematic video stabilization has a reduced field of view compared to standard video stabilization and consumes significantly more processing power and system memory. Along with stereo recording, iPhone SE 2020 could be your next camera device for a professional video shoot.
Due to the latest algorithmic updates, both rear and front cameras now support Portrait mode without the need of a hardware sensor. It includes all six Portrait Lighting effects, and you can adjust the depth control.
However, most of the capabilities iPhone SE 2020 camera has are based on software, and it cannot beat the dual or triple setup camera specs found in iPhone 8 Plus or iPhone 11 Pro. For more advanced photography, iPhone SE 2020 is not the best device advised, again it is an entry-level iPhone, so Apple has trade-off hardware camera sensors with extremely capable software possible.
iPhone SE 2020 Display Specs
The new iPhone SE 2020 has a 4.7-inch Retina HD display, with 1334 x 750 resolution, 326 PPI (pixels per inch) sharpness, 625 nits max brightness, and a wide color gamut.
Like iPhone XR, the new iPhone SE display does not support 3D Touch. Instead, it relies on Haptic Touch for quick shortcuts. Although 3D Touch was part of the iPhone 8, 7, 6S, X, XS, and 11, Haptic Touch is good enough to do almost all such tasks like moving the cursor in texting or previewing push notifications.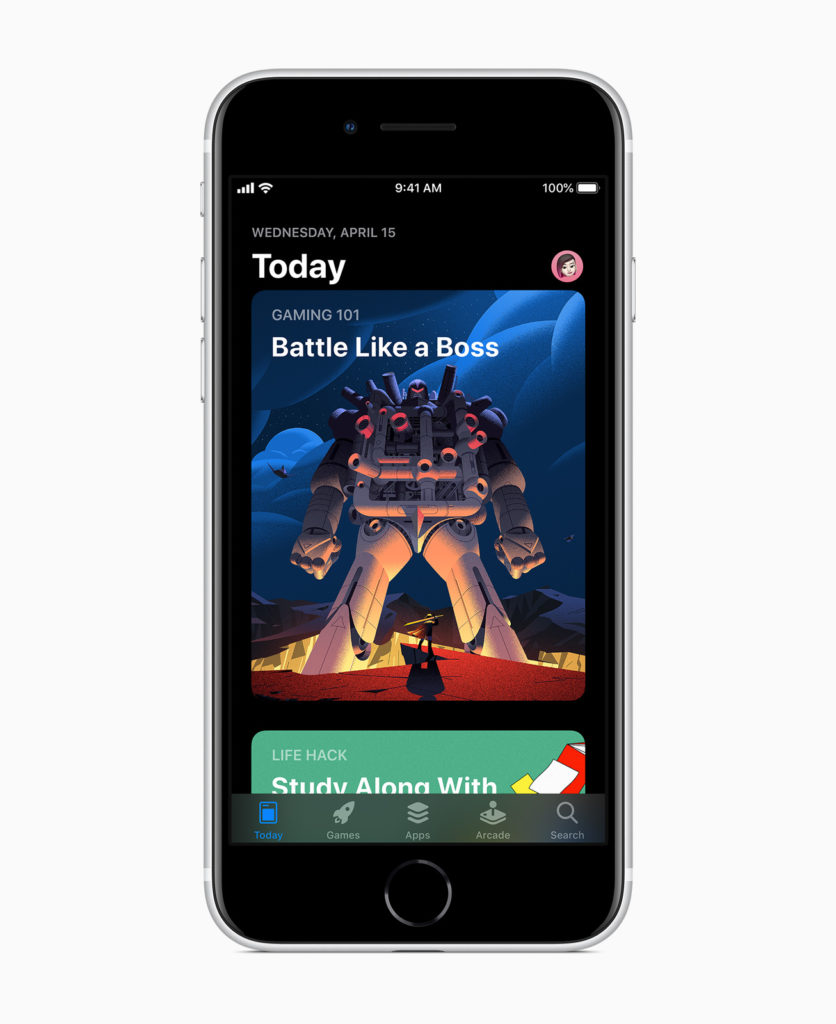 The IPS LCD display supports the latest TrueTone technology which dynamically adjusts white balance under your current lighting conditions so the images look more natural in the screen, and balance the display warmth and cool to make it easier for your eyes.
iPhone SE 2020 display also supports Dolby Vision and HDR 10+, which means it can render all the premium content from streaming services that offer Dolby Vision and HDR10+ like Netflix, Vudu, Amazon Prime, and iTunes
iPhone SE 2020 Design Specs
iPhone SE 2020 is based on the very popular design of the iPhone 8, with some bits of iPhone 7 and 6S.
On the outside, iPhone SE has an aluminum frame which, unlike iPhone 11 with stainless steel frame, may look a bit dull. For the shine, iPhone SE comes with a polished glass on the front and shiny glass on the back with Apple logo in the center. The phone has dimensions of 138.4 x 67.3 mm with 7.3 mm in thickness.
With a front like iPhone 8, we have two bezels now back with one on top and other on the bottom (iPhone SE 2020 has around 65.4% screen-to-body ratio). Once and still the industry standard for security the Touch ID is part of the bottom bezel. Touch ID can unlock the phone, pay using Apple Pay, and fill passwords from iCloud Keychain with one touch.
The top bezel will house the front camera, sensors, and speakers. There is no notch or TrueDepth camera, and iPhone SE does not support Face ID like modern iPhones.
The new iPhone SE is IP67 dust- and water-resistant which is pretty good as a low-end phone it can survive the water splashes, rainy days, and even depth of 1-meter water for 30 minutes.
iPhone SE 2020 supports dual-sim with eSim technology, which is helpful to have both personal and business numbers on the same iPhone. That should not be confused with dual nano-sim as it does not support that, it only supports one nano-sim, and for the other one you have to opt for an eSim. The eSim technology allows you to add a cellular plan to your iPhone without using a nano-sim card.
A13 Bionic Chip — the fastest in any smartphone
iPhone SE uses the fastest smartphone chip in the world as its CPU — the one used in iPhone 11 Pro Max. With the GeekBench single-core score of 1328, the A13 Bionic easily beats other market competitors by margins, and it is one of the most prominent specs of iPhone SE 2020. For comparison, the flagship Samsung S20 Ultra 5G scored 833, Huawei Mate 30 Pro 5G scored 767, and Google Pixel 4 XL scored 635.
A13 Bionic makes you feel everything fluid be it launching or switching apps, working in docs, using it for video or photo editing, or playing augmented reality games. In fact, it provides unparalleled performance for any task.
Moreover, the A13 Bionic will be a real deal-breaker for old iPhone users to upgrade, as new services like Apple Arcade require iOS 13 which is supported only up to iPhone 6S.
Technically speaking, according to Apple, the 7nm chip with a 6-core processor clocking at 2.65 GHz – A13 Bionic is built with a focus on machine learning, with a dedicated 8-core third-generation Neural Engine capable of 5 trillion operations per second, two Machine Learning Accelerators on the CPU and a new Machine Learning Controller to balance performance and efficiency. Together, A13 Bionic and iOS – the operating system of the iPhone – enable new intelligent apps to make use of augmented reality, artificial intelligence, machine learning, and image processing.
Apple says the new iPhone SE 2020 is up to 40% faster than the iPhone 8, and more than twice as fast as the first-generation iPhone SE 2016.
iPhone SE 2020 Battery & Charging Specs
Yes, iPhone SE 2020 does support 18W Qi-standard fast charging, but it comes with the regular 5W charger in the box. Meaning you have to buy a fast charger separately. The phone can charge up to 50% in 30 minutes with an 18W fast charger.
Apple does not disclose battery capacity in terms of mAH but a Chinese reseller states it as ~1900mAH, which again is not the official numbers by Apple. We have to wait and let the phone out in the market so some YouTubers can tear it down and let the world know about it.
Officially speaking, Apple states iPhone SE's lithium-ion battery lasts the same as that of the iPhone 8, despite the fact that the A13 chip is more efficient in terms of power, and the phone comes with the latest version of iOS 13.
iPhone SE 2020 Colors and Storage
iPhone SE will be a good purchase that can go a long way. The new iPhone SE — dubbed as iPhone SE 2020 — is available in three colors. Buyers can select from White, Black and, Product(RED). Apple will be donating a portion of Product(RED) proceeds to global COVID-19 relief.
iPhone SE 2020 comes in three storage capacities: 64GB, 128GB, and 256GB. It is an entry-level and cheaper device which costs $399, $449, $549 respectively for 64GB, 128GB, 256GB. Customers will get 3 percent Daily Cash when they buy iPhone SE 2020 from Apple with Apple Card. Like all iPhones, there's no microSD card slot for expanding the storage, so choose wisely.
According to Apple, The more GB (gigabytes) you have, the more content you can store on your iPhone, such as apps, games, photos, videos, music, and movies. If you have a large music or photo library or lots of apps, it's a good idea to consider an iPhone with a larger capacity. If you rarely download apps or you don't take many photos or videos, an iPhone with a smaller capacity may be better for you.
iPhone SE 2020 Availability
Apple has now released the new iPhone amid the COVID-19 crisis, and pre-orders start at 5:00 am Pacific Day Time on Friday, April 17. It will be available in stores from Friday, April 24. Apple has shared details for availability in different countries on its official website.
Apple keeping up the old-school trend with iPhone SE 2020
Just like first-generation iPhone SE 2016, the new second-generation iPhone SE 2020 has a lot of similarities with previous popular designs of iPhone. The first generation iPhone SE was launched after iPhone 6S, but it was designed as then old iPhone 5S. The second-generation iPhone SE is now designed as the design seen in iPhone 6, 6S, 7 and 8, and launched after iPhone 11.
On the bottom, you will find the lightning connector. At the time of launch, the lightning connector was way ahead and still good. But, for some time, the EU is pushing Apple to adopt USB-C for iPhones in a move to make all smartphone producers use the same charging standard and stop Apple to force users to buy expensive proprietary chargers. Apple already has dropped lightning for USB-C in the latest iPad Pro series, and now we have an inconsistency as some Apple devices use USB-C and some still lightning, which is annoying for Apple users for some time now.
iPhone SE 2020 do supports Wi-Fi 6 and Gigabit-class LTE but does not come with 5G support which is going to define the internet of the decade. It does not come with a fast charger in the box and the buyer has to spend additional bucks for a compatible fast charger.
iPhone SE 2020 does not come with a 3.5mm headphone jack.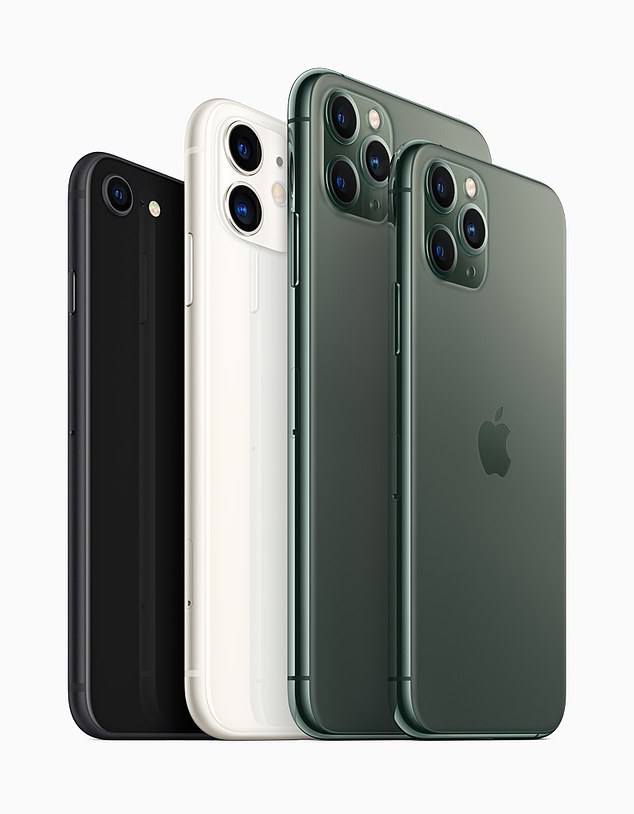 COVID-19 Pandemic impact
iPhone SE 2020 was expected to be launched in March 2020 Apple Event, but due to the outbreak of coronavirus manufacturing factories in China were partly shut. In the tough situation when the whole world is under lockdown, and struggling to beat the COVID-19 which has infected over 2 million people, it is unsure to say how big iPhone SE will make an impact in the market. A report from Wave7 Research suggests an overall decline of around 13% in global smartphone sales during 2020 is expected.
"When it was planning this product, Apple couldn't have known it would land in a market in complete turmoil as a result of the COVID-19 coronavirus pandemic," said Ben Wood, chief of research at CCS Insight. He further added that "Although the new iPhone SE was undoubtedly designed to take the fight to Android rivals, it now also offers a more affordable iPhone at a time when many consumers will find it hard to justify spending $1,000 or more on one of Apple's flagship devices."
Technalysis Research analyst Bob O'Donnell believes that "There's going to be tremendous interest in a newer, lower-cost Apple phone because of where we are economically. The timing of that couldn't be better right now."
Regarding the upcoming flagship iPhone 12, we strongly believe that like iPhone SE it will face at least a delay of a month due to the COVID-19 pandemic. iPhone 12 is expected to come with a faster 5nm A14 chip.
READ: iPhone 12 may delay due to COVID-19
READ: Why buying Apple stocks in 2020 is the right choice?
READ: Apple Watch Series 6 and watchOS 7 rumors: Blood Oxygen Levels, ECG, Sleep Tracking, Schooltime and much more
READ: Apple fined a record $1.2 billion by the French competition authority
READ: Apple acquired Dark Sky weather app, set to remove from Play Store by July 1
READ: How bad COVID-19 has hit the tech industry
Images: Apple