Team collaboration is a system employed by managers/employers to boost efficiency, improve workplace relationships and to get higher-quality results. It is commonly used in group projects.
The effectiveness of this approach is the reason why it is preferred by employers. It benefits all team members as the tasks are divided and each member's skills are put toward achieving a common goal.
What Is Team Collaboration?
In simple terms, team collaboration refers to group effort toward a shared goal. With the help of software tools and platforms, successful team collaboration can be realised. This system involves communication, management and innovation.
This system may seem simple but it is actually complex. There are different approaches to team collaboration, a whole set of software tools and of course, the collaborative process itself.
Keep reading further to stay informed!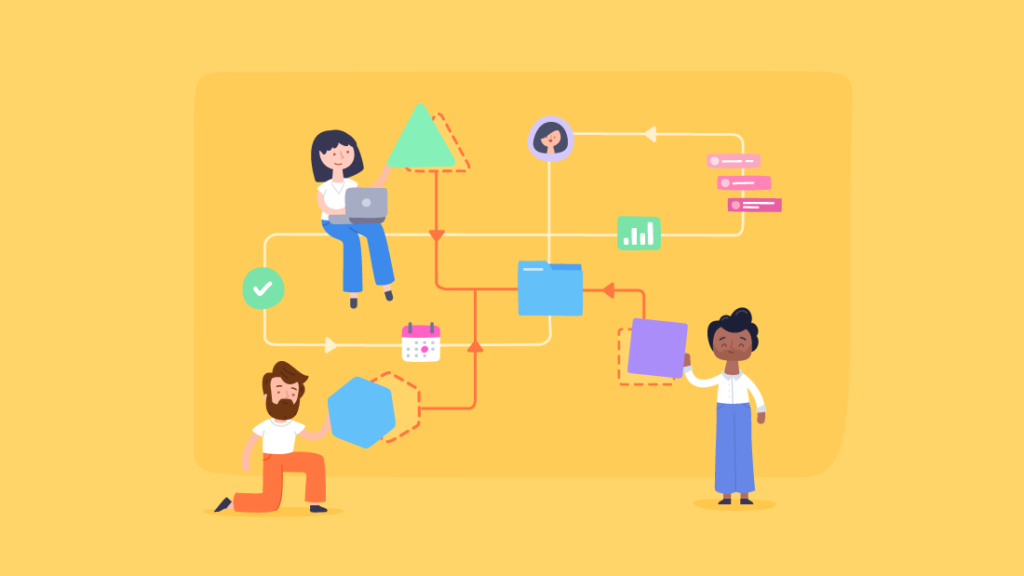 Synchronous Collaboration VS. Asynchronous Collaboration
There are generally two approaches to team collaboration. The popular one, Synchronous Collaboration, happens in real-time. In contrast, Asynchronous Collaboration involves team members working with their own time-schedules instead of a standard one.
The former system has been implemented by workplaces for a long time and will continue to do so in the years to come. The latter is a relatively new approach. The popularity of asynchronous work can be attributed to the rise of remote-operating companies.
The Benefits of Team Collaboration
This collaborative system of working can work wonders for any company. Team charters can help set objectives and outcomes for members so that the project can be successfully completed. It is essential that all members are on the same page when taking on a project.
The reliance on tech has made team collaboration more manageable. All team members have different skills that they use collectively in achieving a common goal. This results in skill-sharing. It can help employees expand their skill sets.
In addition to this, team collaboration promotes diversity and inclusion. The modern workforce consists of people from different ethnic backgrounds and religions, therefore it is essential teamwork is part of the company culture.
Here are a few of the most common benefits to team collaboration.
Increased Engagement
If you want to improve employee engagement scores, team collaboration is the solution. By employing problem-solving skills, team members can learn to engage/communicate with each other in an efficient manner.
Engagement is vital for a healthy company culture and subsequently, for improving employee satisfaction scores. If individuals collaborate and achieve a goal, it instils in them a sense of purpose. This can translate into higher productivity.
Skill Acquisition
When team members come together to finish a project, they will likely acquire new skills. This can include anything from communication to leadership skills. Team collaboration projects are a great opportunity for individuals to broaden their skillset.
It is through interaction and collaboration that people can realise their strengths and weaknesses. This can enable them to work on their professional skills.
Better Management
This one is a given. If the tasks of a project are divided among team members, then management becomes easy. It also helps to have the assistance of management tools. If there's effective communication and defined responsibilities, management becomes simple.
Team collaboration is particularly useful for meeting deadlines in a timely manner. By working together, members can keep each other updated on the progress and meet the deadline efficiently.
Top-listed Collaboration Tools
Here are some of the best collaboration tools in the market today. The popularity of these software tools just goes to show the usefulness of these tools for the purpose of project fulfilment.
There is software for just about anything these days. To make real-time communication possible and manage tasks more efficiently, employers use these tools. Whether it's synchronous or asynchronous work, collaboration tools are essential.
For remote teams, no team project can be realized without the use of these tools.
Communication Tools
Without effective communication, no objective can be achieved with success. It is important for managers/supervisors to encourage open communication in group projects. This can be achieved through different digital mediums.
Whether it's through video meetings, text messages or audio calls, it is necessary to provide the right software to make communication among members better. There are so many options to choose from.
Slack
Companies all around the world use this incredible communication platform. It is a go-to communication platform that has the features of group chats, voice calls and team meetings. This helps team members communicate effectively.
For any team project to work successfully, effective communication is essential. You can only achieve this with the help of tools and platforms like Slack.
Flowdock
This is another great communication tool. It can help teams collaborate with the wide range of features it offers like multiple chat flows, image preview and incredible security. This can help team members with real-time communication too.
Flowdock works great for teams. Whether it's to share files, pictures or audio related to a project, they can do so with complete ease. Try this out now for your next team project.
Creative Tools
For marketing projects, creative tools are a must. There should be collaborative features of the software tool you pick as this will make it easier to work with team members. Lucky for you, there is a whole list of options to choose from.
Here are our top picks.
Adobe Creative Cloud
This creative collaborative tool allows users to work on shared documents. It also enables members to share and access libraries. This tool can be an excellent option for making information-sharing simple.
Adobe Creative Cloud is an excellent tool for collaboration. The view and edit option can help manage team projects in an efficient manner. Try it out for your team now.
Canva
This popular creative tool can be used in team collaboration because of the wide range of features it offers. It can help teams work on creative projects. Canva for Teams can work particularly well.
This tool has fabulous features like whiteboard access, which can help teams brainstorm ideas together. From marketing to design, there's no limit. Use this incredible tool and let your creativity run free!
Management Tools
Most team leaders consider these as the most important tools. You must have used these platforms/tools at one point in your life. But did you know about the collaborative features of these tools?
Here's how you can optimise management in group projects! If you handle this part successfully, everything else will fall into place.
Google Docs
For the purpose of collaborative document editing, Google Docs is the way to go. This tool works for both synchronous and asynchronous modes of working. From link-sharing to collaborative editing, this tool offers it all
If you want to stay updated and informed of a team member's progress, then you can simply view the edit history. This amazing tool is an essential for collaboration.
Trello
This management feature has an easy-to-use interface with a drag-and-drop feature. It is excellent for scheduling tasks and uploading documents. Trello is one of the most popular management tools out there and rightfully so.
A tool like Trello is sure to benefit any company that employs it. It is excellent for managing work-related tasks. It can save time and reduce errors. Use it for your team now!
The Importance of Team Collaboration
Team collaboration works for everyone. It benefits both team members and managers. It is an integral part of the workplace culture. This system of working can be highly rewarding, as opposed to independent work.
This mode of working requires managers/supervisors to direct their time and attention into making the collaborative process simpler for members. As a result, this system enables members to share new ideas/perspectives with each other.
By doing so, it inspires trust within the team and can lead to the building of meaningful connections. Team collaboration can allow members to explore endless possibilities of overcoming a challenge, with creativity and innovation.
If any workplace wants to enrich its company culture, it needs to invest in team collaboration tools and platforms to make management and communication easier.
Caption: Stay connected with members with the help of software tools!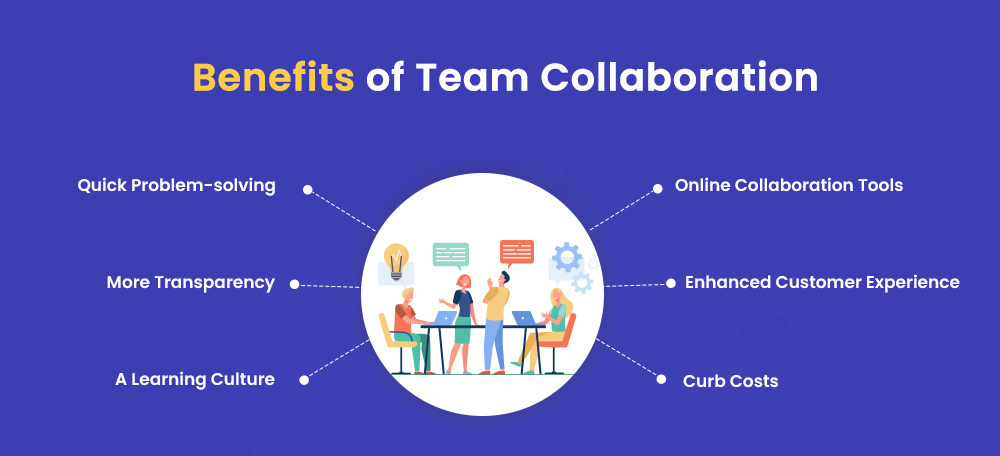 Team Collaboration Trends in 2023
In 2023, team collaboration will be marked with the use of smart meeting rooms, cloud-based communication and asynchronous work. The advancements in tech will enable team collaboration to work more efficiently.
Both synchronous and asynchronous collaboration are equally important. Collaboration makes it easier for teams to achieve objectives and to improve workplace relationships. John C. Maxwell aptly coined the term 'teamwork makes the dream work'.
What are your views on team collaboration? Let us know in the comment section below!
Featured Image: ezTalks
---