Every business requires branding; you need a proper branding strategy to do it well. There are many branding strategies to choose from, but you have to choose the right one that resonates with your business's niche. For effective branding, you must understand what branding will define you. When you know how to position yourself as a brand, you will be able to earn brand loyalty and recognition among consumers. In this article, you will learn about comprehensive branding strategies and how to incorporate them effectively into your business. 
Understanding Branding
Branding is positioning your brand to stand out from the competition. This marketing practice identifies and helps develop the brand's purpose, values and identity. However, besides color, logo, and marketing platforms, branding requires more from decision-making. The strength of your brand is measured from the reputation and visibility your brand has. It includes the right branding approach to develop your brand for the consumer.
Regardless of business goals, a business needs a strong branding strategy to strengthen its position. With a concrete branding strategy, you will better align with your business objectives. Here's a list of top branding strategies you should know to help you know what's the cornerstone for an effective branding strategy.
Why Branding Is Important For Your Business?
Branding strategy is important as it makes customers understand and purchase a product. It also helps brands to connect with their target audience and build connections. Successful branding helps businesses generate brand loyalty and awareness and inspire customers through word-of-mouth marketing.
On the flip side, weak branding does not last longer in people's minds and can be forgotten easily. Customers will likely lose interest in your product. This way will not commit to making repeated purchases.
Products are made in the factory, but brands are created in the mind.–Walter Landor
Types of Branding Strategies To Shape Up Your Brand
Now you know about branding strategy, let us help you understand different types of branding strategies for your business.
Co-Branding
Co-branding is a marketing partnership between one or more brands with a shared set of values. It connects businesses together that help each other positively. In this type of branding, one business grows automatically while spreading awareness by the other business.
For effective co-branding, there are few things businesses need to keep in mind.
Both businesses should complement each other and project the same vibe. You should have good compatibility while respecting the values of each. Should be on the same page for the sake of adopting new projects. It should be profitable for both the businesses.
Product Branding
Product's worth can not be recognized until there is no efficient branding strategy involved in it. We all know that a good product consists of good price, value and usefulness. To make your product worth buying, you need a strong product strategy.
Product branding is a broad term. It involves different elements, including experience, messaging and design to create a new product. Its strategy must involve ways to attract customers and encourage them to buy a specific product. Almost every business integrates this branding strategy into its business and takes advantage of it. Hence, it is one way to connect with the consumer and establish a strong connection. 
In this type of branding strategy, the company strategizes its branding policies around the product and its features. This branding approach is mainly used by the retailer, B2B, SaaS and health industry.
Let's take an example, when we say 'Just Do It', the first thing that strikes our mind is the 'Nike' brand. Similarly, when we say 'Do What You Can't' it reminds us of the Samsung brand.
Corporate Branding
Corporate branding is a holistic approach of establishing a brand's identity. In this type of branding, business prioritizes positioning its identity rather than focusing on their product and services. In corporate branding, businesses focus more on spreading awareness about the brand among the consumers. This approach is always a first step when it comes to branding. This branding strategy is often adopted by large scale businesses with big marketing budgets. Companies invest in campaigns that remain in the consumer's mind for a long period.
For example, Coca-Cola not only sells its product but it also invests in emotions. Similarly, Apple has established itself as a leader in the smartphone industry. It invested in connecting customers emotionally through its brand. Now people stand in long queues to get the latest phone whatsoever.
Service Branding
If you have a top-notch product but services you offer to reach your product are outdated can move customers away to purchase your product. Service branding must leverage the needs of the customer. This type of branding strategy is adopted by businesses to streamline their customer services. They pay attention to providing the best services to their customers.
Service branding is comparatively harder than just product branding. In this approach, businesses market their services that are not visible and not always provide instant results. To succeed in this branding approach, businesses should be proactive in anticipating customer's needs. It is also considered as a long-term branding technique.
Retail Branding
In today's corporate world, retail needs branding. Retail market has taken over the business industry and is evolving everyday. You should know that the competition is fierce and you can't beat retail giants with simple marketing techniques. You need to come with out of the box ideas to withstand the competition.
You might not have excellent products, location and competitive price, but you have a story to tell. Give an emotional touch to your brand to make people return to your store. Now, people see brands differently and not just by its products. A well-defined story around the brand can grab the attention of customers. So, a retail brand should use story-telling as its powerful tool to communicate with its audience.
Offline Branding
In the digital world, we see brands emphasizing on using online branding strategies for their business. You might find tips and tricks and how-to guides on online branding. But, you should not restrict your brand to this strategy, offline branding is still alive and growing. Many brands use both online and offline branding, while some use one or other.
In offline branding, PR companies play a vital role. In this type of branding, brands invite media and host trade shows to introduce specific products and services. For this, brands need a little more creativity to attract the people to attend the event and media to cover the show.
Furthermore, the trend of branding on billboards, print ads, vehicle wraps and event booths are still far from dead. It keeps the name of the brand alive in the eyes of people.
Elements of Creating Effective Brand Strategy
Brand Story
Brand story is the fundamental element of your business's origin, values, mission and vision. This story tells the purpose of your business's existence. It has the emotional spark that connects business to its consumers. Brand story enables business to tell why it exists, what has inspired it to get started and how it sees the future of it. Consequently, opening up an option for conversation among consumers.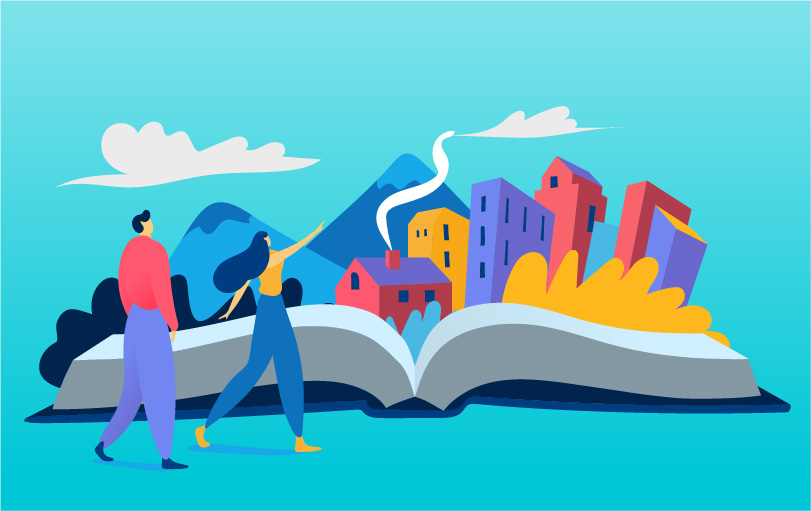 Brand Voice
Words that a brand uses for its communication with its customers is known as brand voice. Brand uses specific slogans, words or phrases on different communication platforms for its consumers. A brand voice typically informs customers about the brand's core message. It infuses the voice of its values and personality and forms a strong customer base. It also sets the rhythm of the relationship that customers will build with the brand over a period of time.
Brand Design
Brand design depicts the personality and appearance of your brand. It shows how your brand looks, what color it has used, photography, website design, product design and other things that are related to its visuals. It's the first impression about your brand to the customer. It gives a complete understanding about what the brand is all about. Hence, for the best brand design, you need to add classy and eye-catchy color patterns and designs that are recognizable. 
Selecting Best Branding Strategies For Your Business 
Now you understand about brand strategies and how they work, but how would you choose the right type of brand strategy for your business?
It All Depends On Your Business Model
Whether you're running a corporate business or ecommerce, it all depends on your business model. Once you know the basis and vision of your business, it will be easy to choose the right one.
You Can Choose From More Than One Type of Strategy
As discussed above, every business model works differently and requires different strategies. You should understand that a combined strategic approach can provide positive results too. For example, a make-up brand can not choose service branding over its product branding. However, sometimes it can go well when it uses the part of the other branding strategy.
For example, there are cosmetic and clothing brands, they are equally famous for their customer services. It helps them maintain their reputation among its audience.
Know Your Budget
The beginning of every plan depends on estimating your budget. As the corporate world covers a wide spectrum, it requires a heavier investment and budget than service and product branding.
Never Underestimate The Existence of Competition
Without competing, you can stand out in your business and reach heights. You must research your competition for almost every branding type. To explain it better, product branding is great for lower competition levels. When you have high competition, it would require more money to invest in its branding. So, you must understand your competition first to devise your brand strategy.
Branding Strategies: Best Practices You Should Not Miss
If your brand applies effective strategies, it strengthens your business and helps grow trust among the audience. You must apply these best practices to your brand to foster trust and build relation with your consumer.
Use Epic Visuals
You must perfect your use of visual content for branding and marketing. People are attracted to the visuals faster than the text. If a brand works well on infographics, they are highly likely to be shared on social media platforms. To make your brand memorable in your audience's mind, use quality and clutter free visuals. It must represent the overall brand and its values.
Get Personal To Your Audience
To make your brand more human and close to the real-world, you need to add personalized content. Personalize your marketing efforts so that people believe and feel your brand. The best way to apply the practice is to offer top solutions to your consumers. Understand their pain points and address them with the best solutions. You can incorporate the solutions in the form of marketing messages. Consequently, this will trigger your audience and make them feel valued and respected. 
Communication is The Key
For effective and successful business, you need to keep the conversation going. Communication is essential to keep your audience engaged and push to have a strong online presence. Reward your customer every now and then by offering promotions and coupons as a compensation for being loyal to your brand.
Set Your Identity With The Best Branding Strategy
Picking up the right branding strategy helps you in making your brand unique. You can future proof your business and stand out in the competition. Also, branding strategies play a vital role in strengthening your brand, its selling power, value and gaining customer loyalty.
---