The iconic duo of the iPhone and Apple watch never fails to disappoint us. You can see every Apple user with the two gadgets. The sleek design of the Apple watch attracts people. That's because Apple recently introduced its beautiful rib-knit "pride" band. It's colorful and highly durable. But that's not the only reason for the Apple watch's popularity. It's the ultimate health and fitness device one can own.
Many athletes and fitness pros love their fitness partners because they can manage their lives without being connected to smartphones. So, even if you're on the move, tracking your health is no longer a thing of the past. The best part is how it's easy to gain feedback on your heart rate, blood pressure, etc. These meaningful health insights allow you to make appropriate lifestyle changes.
One can avail the many benefits of wearing an Apple watch. But if you plan on switching or upgrading your fitness device, it's best to back the data. This can help you sync your health information to other fitness watches. There are different ways that you can unpair your Apple watch. Look no further; we have all that you need to know right here.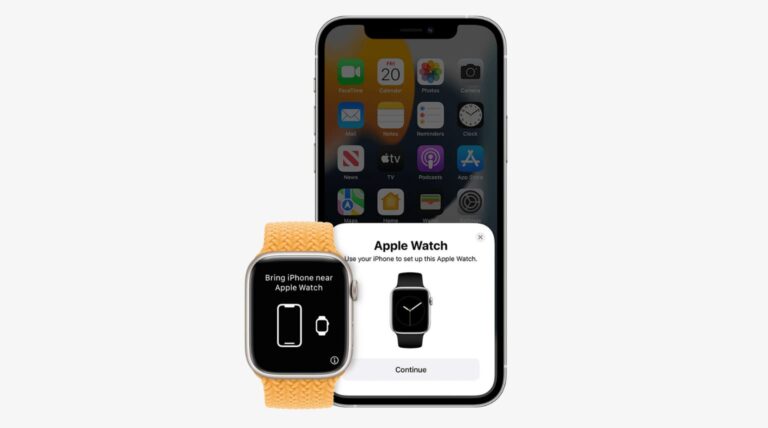 How to Unpair Apple Watch from iPhone?
Before you even begin to unpair your Apple watch from an iPhone, it's best to think twice before doing it. That's because it returns your wearable back to its factory setting. This means all your health information is erased. But no need to worry.
Your iPhone automatically makes a backup, which is why you must keep both devices close. Don't keep them in different locations while trying to unpair your Apple Watch from your iPhone.
Here are the steps to unpair your Apple Watch from your iPhone:
Before you begin to unpair your Apple Watch, remove all transit cards. (Watch app on iPhone > Wallet & Apple Pay > Transit cards)
Don't forget to keep your iPhone nearby while unpairing.
Open the Watch app on your device.
Click on the "My Watch" tab, which leads to "All Watches" on the left corner.
It's as simple as tapping the "i" on the screen, and you can unpair the watch of your choice.
Pick the option "unpair Apple watch."
You can choose whether you want to keep connected to the cellular plan or not.
Before it's finally unpaired, you have to enter your Apple ID password.
After it's done, you can start pairing another device if you want.
How to Unpair Apple Watch Without Your Old iPhone?
Factory reset is the only difference between unpairing Apple Watch with and without your iPhone. You need your smartphone to make a backup. So, if you don't have access to your old iPhone, you will probably lose all your health data. Here are the simple steps to unpair the Apple Watch without your old iPhone:
First and foremost, go to the settings of your Apple Watch.
You can see the general option.
All you need to do is swipe down and click the reset button.
Click on "erase all content and settings."
The Apple Watch may ask for your passcode that you can enter immediately.
After this, you need to pick the "erase all" or "erase all & keep plan" option depending on your cellular plan.
How to Unpair the Apple Watch Without Your Passcode?
If you're worried about losing your passcode and not being able to unpair your Apple Watch, worry no more. We got you covered. Here is all you need to know if you forgot your passcode:
Charge your Apple Watch while it's still attached to the charge. Press and hold the side button. 
After some time, you'll see the option of 'erase all content & settings."
You just click the reset, and you're down.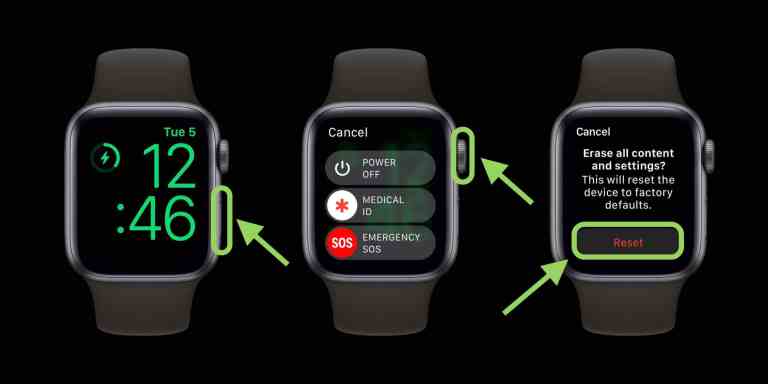 Why You May Want to Unpair your Apple Watch from Your iPhone?
Here are a couple of reasons why you may consider unpairing your Apple Watch from your iPhone:
Outdated Apple watch functionality
Time for an upgrade
Forgot the Apple Watch passcode
Lost your iPhone
Plan on selling or giving your Apple watch to someone else
Reset. Disconnect. Upgrade.
After reading the entire article, you have enough knowledge to unpair your Apple Watch from your iPhone easily. So, what are you waiting for? Just back up your data and reset. It's as simple as that! Upgrade your fitness partner to something up-to-date and stylish. The latest models are much sleeker and have more features than before. It's every fitness fanatic's dream come true!
---