Gone are the days when surface-level marketing techniques could cut it. It's an era of Cause Marketing now. Audiences' mindsets have changed. And much of it is to do with how digital narratives have also changed. There has been a history of marketing techniques that have only been implemented for entertainment purposes. Presently, focusing on one element is considered mediocre. Marketers are in a rat-race to create something that resonates on a deeper level. And when they wish to do that, cause marketing is a technique that acts as a savior.
It is a marketing method that gained relevance instantly. Audiences respond to it in a highly positive way. Cause marketing can trigger thoughts and start conversations that matter to society. No matter which company opts for this marketing approach, they witness brand new levels of interaction, traffic and even sales. The idea is to strike the right chords so that audiences connect with the concept. It is also a psychological way to get to their minds. Many small and large businesses have applied this marketing method to reap ground-breaking results. And that is a consequence of not only creating campaigns for sales but also being remembered.
Before we discuss the impact of cause marketing, let's delve deeper into its meaning!
What is Cause Marketing?
Simply put, cause marketing reflects a for-profit company joining hands with a non-profit organization. The entirety of this collaboration is to raise awareness but also generate funds. Non-profit organizations have a tough time trying to get donors. They only depend on donations, so their organizations keep running. But the problem lies in them not being able to get the reach they need. And that is when business giants come into play. Large businesses are the driving force behind keeping the concept of cause marketing alive.
This is evident as cause marketing can only be implemented if a for-profit company wishes to join hands with an organization that supports a social cause. Large companies are always on the lookout for such organizations so that their image is enhanced. Much of this concerns audiences knowing what their chosen brand or company stands for.
And it is ideal to look for a non-profit organization that aligns with their concept. But it is also totally acceptable if they initiate a conversation by collaborating with an organization that has nothing to do with their vision. The point is to dismiss stagnancy and evolve with time. As of now, companies that connect with a social cause are duly noticed.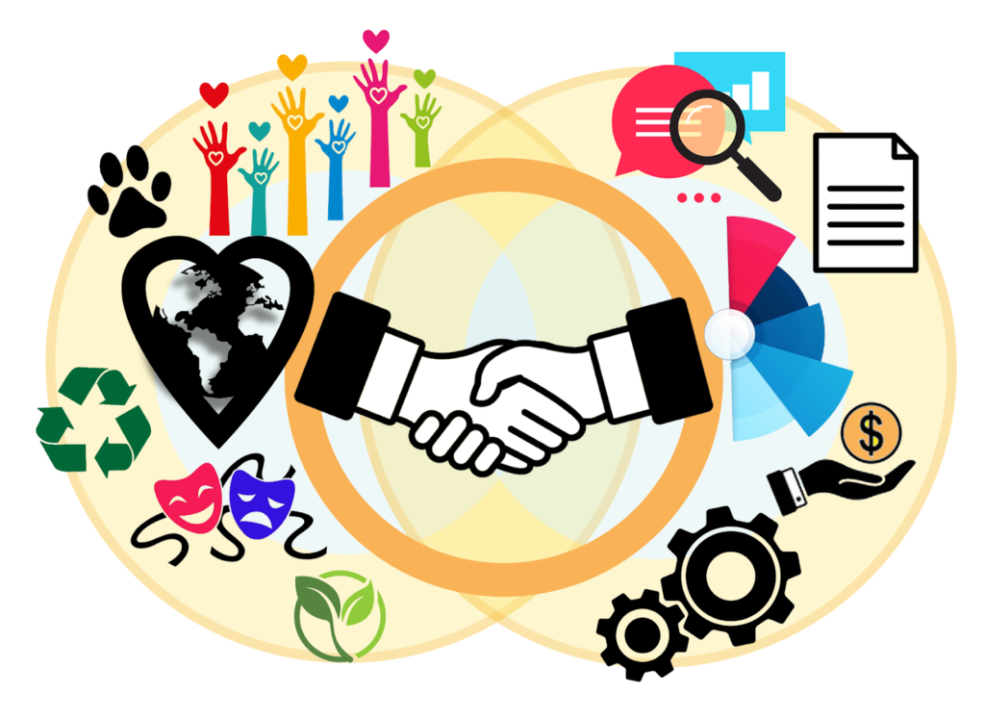 Importance of Cause Marketing
The importance of cause marketing is apparent in the conversations it can stir. Most campaigns only work because they are thought-provoking. There is a monumental need for companies to think outside the box and about concepts that really matter. Generating sales or having an online presence becomes secondary if a company is not socially responsible.
And audiences pay a lot of more attention to marketing techniques now. Audiences do not shy away from highlighting a brand with an offensive or average marketing technique with everything going digital. Moreover, they do not hold back from sharing their thoughts on a campaign that fails to portray concerns on a social cause. Many business empires that were doing well previously had lost the spotlight. It was because they were not bringing anything refreshing to the table. But as soon as they adopted the cause marketing strategy, audiences started viewing them from a brand new lens. That is the power of this marketing approach.
Benefits Of Cause Marketing
Brands Get An Image Revamp
Brands cannot and should not be fully satisfied with their image. Retaining a brand image for years can be possible. But somewhere down the line, it will lose its meaning. That also means brands lose out on their sales and customers. Before that happens, a business should be smart enough to know that things need to change a bit. And most importantly, they should not do this at the very last stage.
When things get out of control, companies should ensure that they implement cause marketing for their future campaign. And they can do this in many ways. Billboard advertisements and online campaigns are some, to name a few. Companies should do thorough research on non-profit organizations that they can join forces with. They can get the chosen one on board to design a personal campaign that can enhance the company image. Existing and potential customers are positively impacted when they see such campaigns. It is like an addition to what they have to offer. Company image is instantly changed. And for the better.
Non-Profit Organizations Get Recognized
Non-Profit Organizations already have a difficult time getting funds. Plus, getting recognition is a different ball game. When they are chosen to partner with a big company, it amplifies their voice and concern. They get a chance to get their voices heard. That is something that non-profit organizations strive for since day one. A single partnership can help them gather funds that they were unable to previously. Plus, these campaigns connect them with investors that resonate with what they work for.
Cause marketing is both a tactic and an instance of showing concern for society. And the best part is that it works for both parties involved. But it is the non-profit organizations that witness a ground-breaking change in their practices. All of a sudden, they need to attend to investors and create fundraisers so that they can get more funds. Their narrative is catered to, and they can finally enjoy their own place in the digital world.
Brand Loyalty Increases
Cause marketing is a top player in boosting brand loyalty. Of course, certain customers are already loyal to a specific brand. But everything makes more sense when they actively advocate for a brand as well. This works wonders for the brand itself since the reigns of the campaigns are controlled by the audience. Also, audiences are keener on fueling the narrative. And lastly, the campaign will be remembered for years to come.
The mere thought of highlighting social causes can go a long way. Digital marketers now urge companies to apply the cause marketing technique so that customers have something to connect to on an emotional level. For example, if a brand openly champions girls' education, audiences will feel that they recognize that there is a certain divide when it comes to education being available.
Moreover, the brand is held in higher regard since making people aware of a concern that most people avoid. This becomes a trademark for a brand. And customers do not only view that brand for what it offers but admire it for what it stands for too. This enhances the sense of loyalty. Campaigns are made and then are transferred to the audience's hands. It is entirely up to them if they wish to embrace or reject it. So brands must remember that they should put keen thought behind a campaign so that it can be embraced. Plus, it can invoke a feeling of life-long loyalty!
Having A Tone That Stands Out
Brands are in a constant battle to not only have their voice heard but also for it to stand out. Most marketing techniques are applied so that they can appeal to audiences on a ground-breaking level. Yes, some campaigns can do so by having an entertaining flair. But times have changed now. Audiences are done with seeing campaigns that do not have any depth. Talking about a social cause can definitely set a brand apart from its competitors. And that is a huge plus when it comes to cause marketing.
Cause marketing can instantly change a brand's tone for the better. A tone that is heard and a long-lasting tone. It all boils down to what a brand's portrayal makes a customer feel. And when the tone is that of empathy and kindness, then customers will instantly connect with the brand. But it also has a far-fetched effect. A successful cause marketing campaign can provide companies with outstanding monetary benefits. A single campaign tied to a cause can have a revolutionary impact. An impact that is a stepping stone in increasing sales and support.
Cause Marketing Examples
Cadbury Fights Loneliness
Ever wondered how a chocolate bar could help fight loneliness? Well, Cadbury decided to take that challenge and justify it with a cause marketing campaign. Their aim was specific and it did bring exceptional results. Cadbury joined hands with a charity called "Age UK" and decided to launch a campaign on the awareness regarding loneliness among the elderly. It was such a thought-provoking cause. And one that needed attention. People often forget that the elderly need more care and focus. They have lived their lives making things possible for their loved one, and at a specific stage, they require love. Cadbury was set out to highlight the importance of this concept.
The campaign was called, "Donate Your Words." The idea behind this campaign was to omit all words from the packaging. The concept of isolation was the main focus. Of what it feels like when someone is abandoned when they need their loved ones the most. It was an extremely complex topic. But Cadbury handled it with so much care. The results were also super promising. Cadbury's strategy was to donate 30 pence of every bar to the organization. Plus, the response was fantastic. It led to people actually working with Age UK. Also, they were reaching out to their elderly relatives and neighbors too.
Billie Crushing Stereotypes
The world has been pressurizing women to look a certain way. This is both unrealistic and unnecessary. Women have been told to submit to society's expectations regarding their external image. The dialogue of every individual being different has only just started. Billie is a company that sells female hygiene products. But is particularly known for its razors. The excellent part of their campaign was that they corrected themselves. They identified that most advertisements hold back from showing body hair. Something that they provide a solution for.
Having body hair is natural. Removing it is a choice. But the projection should also look real. They aimed to create conversation on body hair being a "normal thing." And if someone wishes to remove them, they should at least be visible. Ads normally paint a perfect picture that is not relatable. So, Billie adopted the cause marketing strategy and showed women removing hair with their razors. It had a ground-breaking digital impact. Their audience used the hashtag and created a much-needed stir. Needless to say, Billie welcomed new customers. And created a campaign that was supported by women.
Trends In Cause Marketing
Donations
The entire point of cause marketing is to provide a platform to the organization a company pairs with. The campaign that a brand starts do give them revenue. But that is understood. The recognition that the organization gets matters more. So, a simple rule of cause marketing is to create a campaign that paves the way for an organization that needs funding. Another superb way is to avoid giving special discounts for a while.
Rather, companies should be selling products at full price. But should inform their audience that a chunk of the money will be directly sent to the charity they are working for. In this way, customers do not think twice before purchasing a product. It's the cause that matters, right? And purchasing from a brand that has used the cause marketing strategy also means customers are connecting with that cause. It makes them feel good about themselves. So, that is a win-win!
Sharing The Impact
A cause marketing campaign tends to resonate more when results are shared with the audience. Moreover, it amplifies the cause's voice when customers see that the incentive has created a conversation. Sharing results with audiences is also an excellent way of dividing the campaign into two parts. For example, the first stage of the campaign can be about informing audiences about a cause and then creating a campaign.
When it's successful, brands can make another campaign that only shares the results. But they should highlight the fact that the aim was only fulfilled because their audiences were kind enough to pitch in. That is a superb recipe for creating a meaningful bond with the customer base. They will understand the brand's seriousness regarding the cause. Also, they will feel directly connected because they have been a part of the journey.
What's Next For Cause Marketing?
Cause Marketing is the answer to all questions in the marketing world right now. It is a no-brainer that all campaigns must be socially responsible. Plus, they should convey a message that stays for years. By pairing with cause marketing methods, brands can get out of their shells and practice something that really matters. And as mentioned before, cause marketing works for various reasons. It does wonders for a brand's image. The organization they partner with is recognized. Customers are thrilled. And lastly, it makes way for increasing sales! Hence, cause marketing is a godsend and is here to stay!
---