TikTok is on everyone's phones these days. There is no age limit to what types of people can use the application. From teenagers to older adults, everyone is using this platform to voice their thoughts. TikTok has made content consumption easier through short videos. The app's user base has increased significantly over the past years and has now become a giant video streaming platform.
TikTok LIVE – The Basics
TikTok LIVE feature is how the application plans to compete with platforms such as Facebook, Instagram and Youtube. It allows followers to interact with creators in real-time. It's a recently launched feature that attracts millions of users from across the world. TikTok is your gateway to being viral. It provides the perfect opportunity to fulfill your dreams of being an influencer. 
However, you do need to follow a few steps to go live on TikTok:
You need at least 1000 followers to go live on the platform. 
You must be 16 years or older to go live on TikTok. However, if you want to receive gifts from your followers during the live, you must be 18 years or older. You can convert these rewards into cash.
The content of your TikTok LIVE should adhere to its community guidelines. 
TikTok LIVE – How To
Going live on TikTok is as easy as ABC. All you need to do is follow the steps below:
Firstly login into the application or create a new account.
Add a cover picture and follow like-
minded individuals.
Then tap on the 'plus' sign at your screen's bottom.
There's a LIVE button situated next to the record option.
You can name your live stream so your followers can easily find you. 
Tap on it if you want to go live.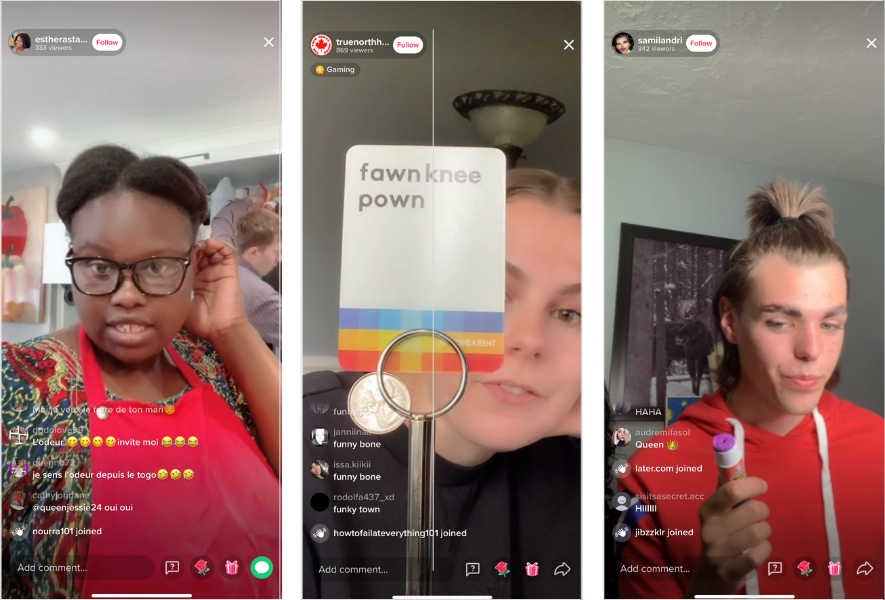 For Less Than 1000 Followers
The method mentioned above only applies to individuals who have at least 1000 followers. If you have less than that number, no need to worry, as we have a trick up our sleeves to help you go live in just a few simple steps.
Interested! Follow the steps mentioned below:
Firstly, go to the hamburger menu on your profile's upper right corner.
It would lead you to Settings.
From there, tap on the 'Report a Problem' icon.
Tap on 'I can't start a TikTok LIVE'
It would show a prompt asking if the problem was resolved. 
Tap the option saying that the issue wasn't resolved.
Then in the feedback section, write something like this "Hello! Team TikTok, I can't access TikTok Live. Could you please enable that feature for me?"
Send the message and hope to get a reply back within 48 hours.
TikTok Live – Tips 
Once you are live on TikTok, there should be some goal that you wish to
achieve before the live stream ends. Ask yourself what the audience would want to learn. Do you want to promote a product? Recommend a charity you're associated with. It can be anything. If you have this question answered, it makes things easier for you and your followers. It helps create your online persona, which helps attract users to your live stream.
Another great way to develop engaging content is to keep your live stream under 30 minutes. You should plan how much time you are willing to spend with your followers. TikTok promotes content that is shorter in length. Hence it is a good idea to keep your stream's length upto 30 minutes.
During this time frame, you should be able to get your message across to the viewers. If your stream is short, there's more chance you'll see an increase in followers rather than a decrease. You can manage your pace during the live show by simply looking at the clock. This allows you to determine when to start talking about the next topic.
Ideally, you should go live from your desktop and connect it to a wireless display. This way you will have two screens. One from where you could read the comments and the other from which you can face your viewers. It would enable you to answer their burning questions.
TikTok provides creators with the opportunity to interact with users in real-time. When you notice new followers, thank them for joining your live stream. If you are above 18, you can also receive rewards from your viewers. These can be converted into cash and withdrawn from your TikTok account.
Thing to Avoid When Going Live on TikTok
TikTok LIVE is your friend that helps boost your engagement levels. You shouldn't go live without any preparation. Just don't grab your phone and start live streaming on the platform. You should create a survey that asks your followers what time would suit them the most. This would ensure that you go live when the majority of your audience is online. Once survey results are in, you can compile them. This allows you to determine the right time to start your live stream. 
Do you write a script before going live? Stop doing that. Having a script gives you direction but makes your live stream monotonous. However, you should make notes on how you would want to conduct your live stream. When your content has spontaneous language, it helps improve your engagement levels. No one would want to listen to you if you have a bland live stream.
TikTok's purpose is to empower people, even those who don't have decent equipment. You can be successful on the platform without having a fancy camera. That being said, your videos must appear like they were shot from a high-quality camera. Simply put, your live stream shouldn't be overproduced.
Here are some things that would make your video appear as high quality:
Try going live from a location that has good lighting
You should double-check the sound quality and use noise-cancellation earphones. 
Make sure that you have a solid internet connection before going live.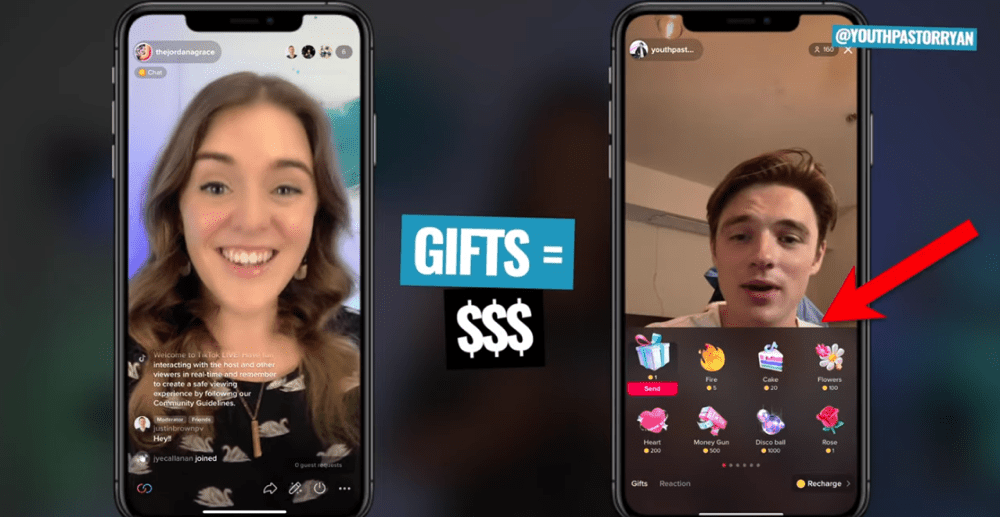 Live Stream Gaming Through TikTok
We have you covered if you are looking for ideas for TikTok LIVE. Live streaming gameplay helps showcase your gaming skills to your viewers. There's no better option than TikTok LIVE.
You can showcase how good your FIFA skills are. Gaming is an unseen concept in TikTok LIVE, which helps improve your visibility. Make it a little interesting by playing video games with your fans. You might be wondering how it is possible. Simply write your username as a comment and pin the comment on the live stream. This way, you can engage with your viewers and develop a lasting relationship.
As a creator, you can encourage gaming, challenges and competition. Video games are a great way to have a casual relationship with your audience. If your viewers love your skills, they may reward you with, wait for it- virtual diamonds. This can act as your additional revenue stream.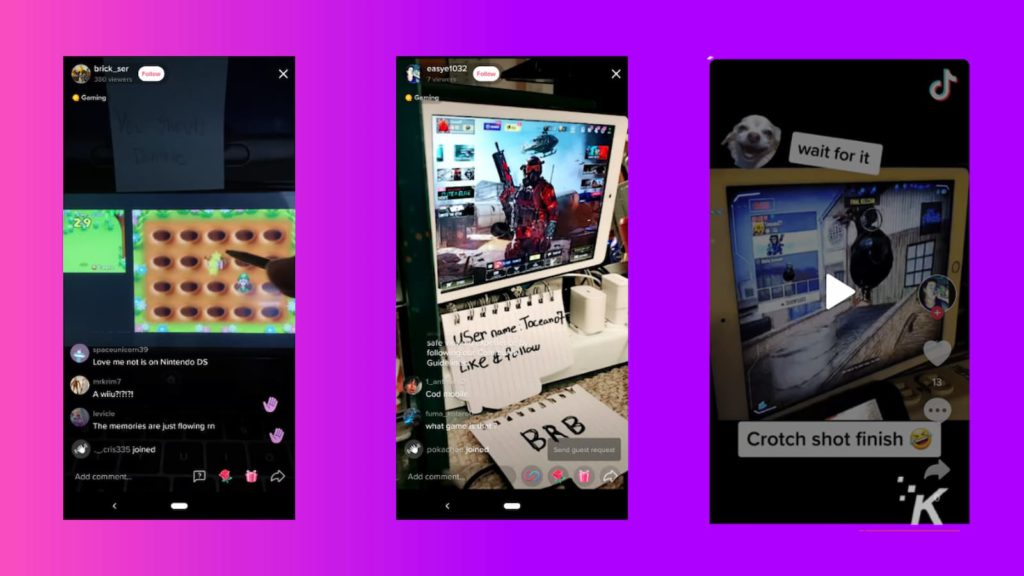 Kickstart Your TikTok LIVE Today!
TikTok LIVE has numerous advantages. It can help solidify your online persona. Going live requires minimum effort. You don't need any high-end equipment, just your phone. You'll soon see people joining your life, helping you boost your confidence. Regardless of the number of your followers on TikTok, you can go live and receive gifts from the viewers.   
---